Chamber Of Commerce's Plan For 2014: No Fools On Our Ticket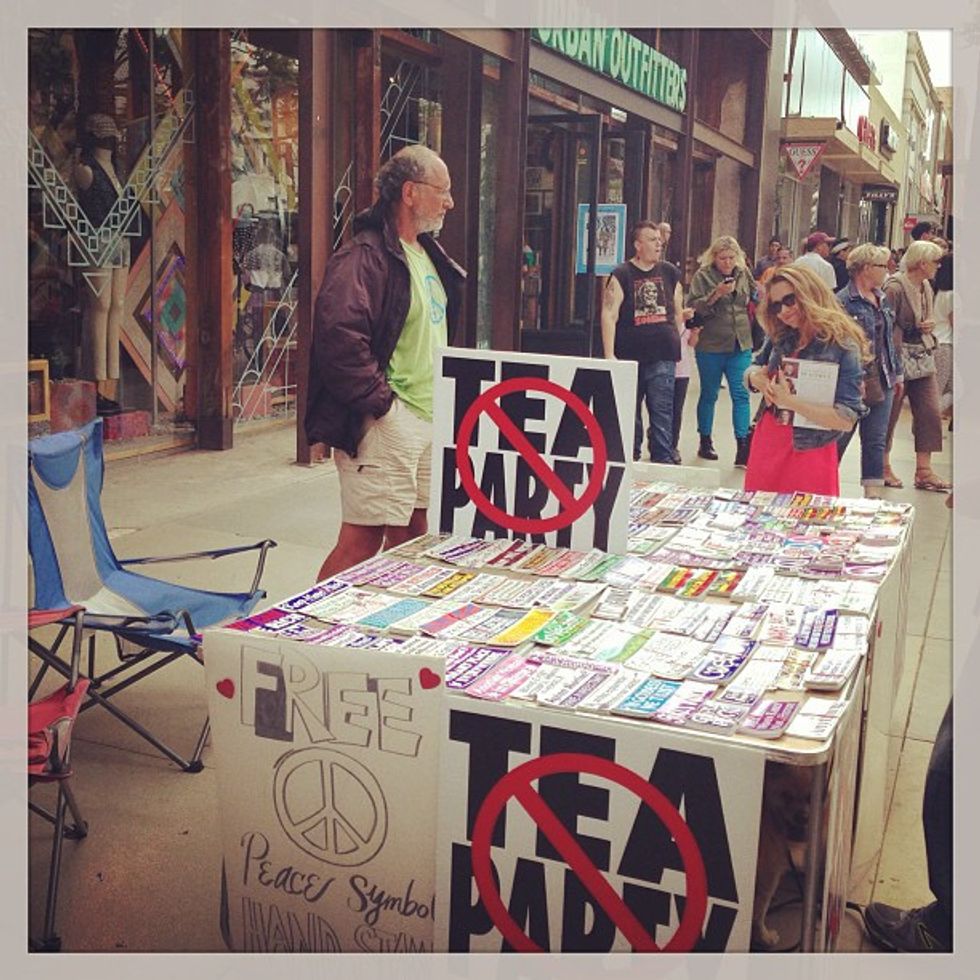 It seems 2014 may be the year Republican Party power brokers finally rein in their base. The business wing of the party, led by political operative Karl Rove and the U.S. Chamber of Commerce, have signaled that they will not back Tea Party Senate candidates this election season, opting instead to fund more moderate and business-minded conservatives.
The Republican Party schism, it seems, is a full-on assault by groups like the Chamber of Commerce to retake their party from radical Tea Party candidates. The move is part political pragmatism, part an attempt by Rove and Big Business interests to recast the Republican Party message to fit their ideology.
To ensure the party nominates intelligent and electable candidates, the Chamber of Commerce will spend $50 million to "support establishment, business-friendly candidates in primaries and the general election, with an aim of trying to win a Republican Senate majority," the Chamber's political strategist Scott Reed told the Wall Street Journal.
The Tea Party cradle that rocked Ted Cruz to the Senate and Sarah Palin to the presidential ticket has had disastrous effects on the caliber of the GOP's candidates, according to "moderate" Republicans like Rove and Reed. For the traditional wing of the Republican Party, it's not just that these candidates espouse a radical brand of conservatism, it's that quirky campaigns tend to implode, leaving battleground seats open for Democrats to seize.
So 2014 is not going to be another year that business-minded Republicans let their Senate races be left to the "fools" of the GOP.
"Our No. 1 focus is to make sure, when it comes to the Senate, that we have no loser candidates," Reed told the Wall Street Journal. "That will be our mantra: No fools on our ticket."
Rove offered similar analysis in March when he said on Fox News Sunday, "Our object is to avoid having stupid candidates who can't win general elections, who are undisciplined, can't raise money, aren't putting together the support necessary to win a general election campaign."
Who are the "fools" of the GOP that Rove would like to block from further damaging his party? People like Ben Sasse, a current Nebraska Senate candidate backed by Tea Party SuperPAC Club For Growth. Sasse, like other Tea Party candidates, favors apocalyptic imagery to get his point across. Speaking about Obamacare, Sasse said: "If it lives, America as we know it will die. If the idea of America is to live, it must be stopped."
Further evidence of the patients running the asylum can be found in the crowded Georgia Senate primary. Paul Broun is the tentative favorite to win the race, and he openly speaks about his anti-establishment positions. "The establishment don't [sic] want me to go to the U.S. Senate," Broun told supporters earlier this year. "The reason for that is because when I go to the U.S. Senate, it will be Ted Cruz, Rand Paul, Mike Lee and Paul Broun. The establishment don't [sic] want that."
Broun's positions make any moderate statement by his fellow Republican candidates ammunition for his far-right campaign. For example, fellow Republican, and Georgia Senate primary candidate, Jack Kingston said about Obamacare earlier this year: "A lot of conservatives say no, just step back and let this thing fall to pieces on its own. But I don't think that that's always the responsible thing to do. I think we need to be working for things that improve health care for all of us. And if there was something in Obamacare, then we need to know about it."
Broun's campaign pounced on Kingston after his statement in a press release. "It is clear that Congressman Kingston and Dr. Broun stand on opposing grounds: One supports fixing Obamacare, and the other supports repealing and replacing Obamacare with solutions that serve patients' best interest, not government," the press release reads.
Broun now leads Kingston by over 10 percentage points in the Republican primary. Thus, it seems the Republican establishment has its work cut out — even if it's prepared to spend $50 million on "electable" candidates.
Photo: Petezin via Flickr