Chance Of 'Megadrought' In U.S. Southwest Now 50 Percent, Study Concludes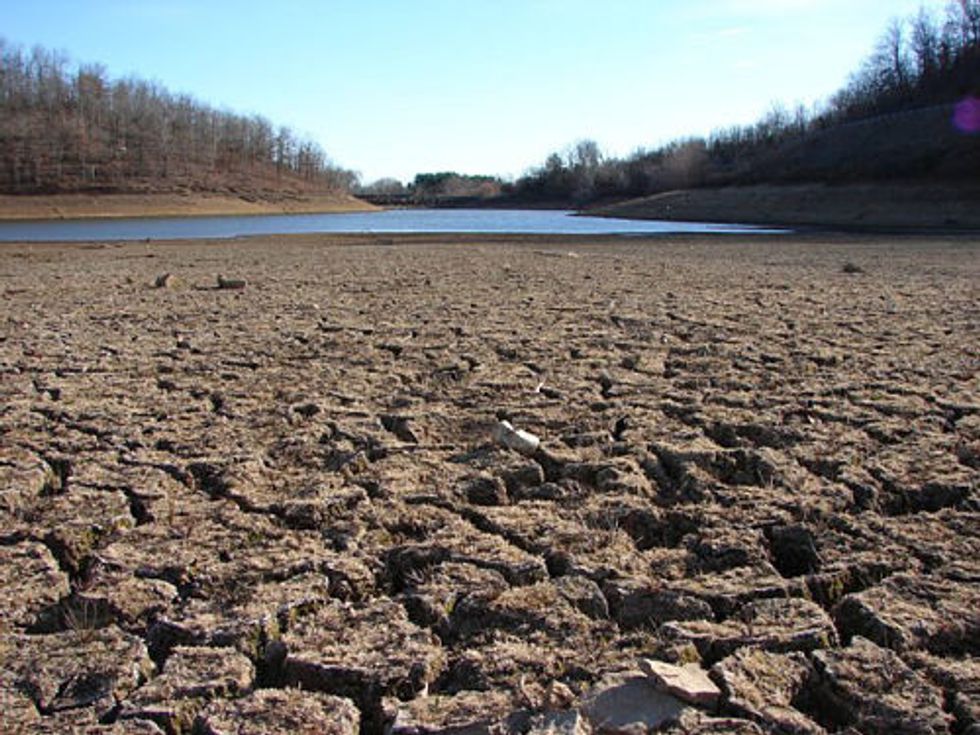 By Veronica Rocha, Los Angeles Times (TNS)
The chance of a "megadrought" gripping the Southwest for more than 30 years has increased to 50 percent, scientists say, which means bad news for California's already parched landscape.
The odds of a ten-year drought afflicting the southwestern U.S. have increased to 80 percent, according to a new study by Cornell University, the University of Arizona and the U.S. Geological Survey.
Whatever happens, California is likely to see prolonged drought and drier conditions, especially in the southern portion of the state, said Toby Ault, Cornell assistant professor of earth and atmospheric sciences and lead author of the study, which will be published next month in the American Meteorological Society's Journal of Climate.
The current drought, he said, is a preview of what will "happen in the future in climate change."
"I am not trying to say this is imminent," he said, "but the risk is high."
Nearly 82 percent of California is experiencing "extreme" drought — the fourth harshest on a five-level scale measured in a weekly U.S. Drought Monitor report. But roughly 58 percent of the state is facing worse, "exceptional" drought conditions.
Using climate model projections, researchers determined that prolonged drought would probably hit New Mexico and Arizona, as well as California. On the other hand, the chances for the same conditions affecting parts of Idaho, Washington and Montana may actually decrease.
Megadrought conditions may also strike Australia, southern Africa and the Amazon, the researchers said.
The risk for a decadelong drought like the 1930s Dust Bowl is even more alarming because researchers say such events occur "on average once or twice per century."
According to researchers, the findings are important for governments to consider as they develop strategies for coping with the effects of climate change in densely populated areas where megadroughts — "worse than anything seen during the last 2,000 years" — would pose "unprecedented challenges" to water resources.
The severity of future droughts discussed in the report could also worsen as temperatures increase, which may be underestimated even with state-of-the-art global climate models, the scientists warned.
Photo via Wikimedia Commons