A Love With Food Subscription Will Change Your Snacking Game — For As Low As $7.99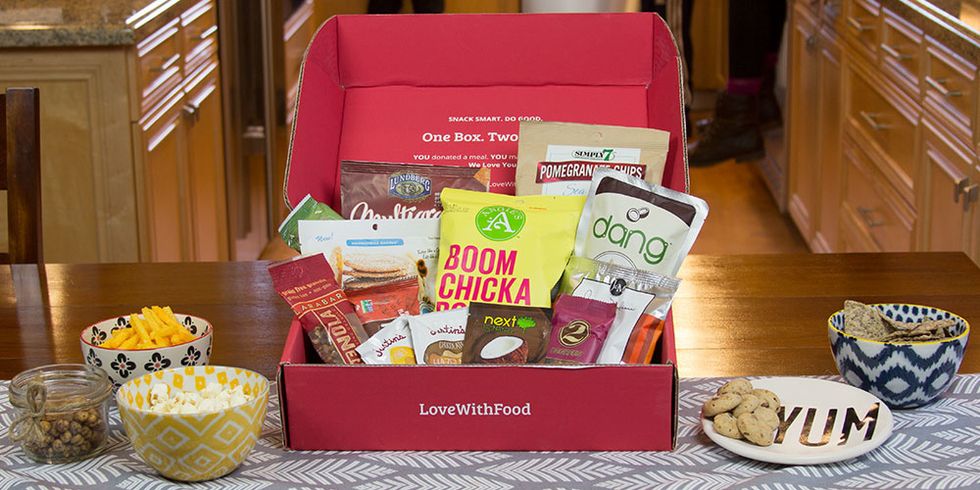 Between Doritos and Funyuns and Pop Tarts and the like, it's easy for snacking to get out of hand pretty darn quick. I mean, there's no argument — those super salty and shockingly sweet treats often taste great. But if you're not careful, it won't be long before there's a whole lot more of you there to feed.
So, if you love to snack (and who doesn't?), you can nosh responsibly and still enjoy your treats with a subscription to Love With Food ($7.99 for a one-month subscription from The National Memo Store).
Every month, you'll get a knock at the door to find a box filled with 15 or more new and surprise snacks. And this isn't your typical convenience store chip or supermarket aisle cookie here. These selections are organic, all-natural or gluten-free, each curated to taste great without all the junk.
No trans fats. No hydrogenated oils, artificial colors or flavoring. No high fructose corn syrup. Just snacks you'll actually like that are good for you.
For the socially conscious among us (again, that should be everybody), Love With Food donates a portion of your subscription to fighting childhood hunger in the U.S. through organizations like Feeding America and the Global Food Banking Network.
Start feeling proud about your snacking with a Love With Food subscription — either a one-month plan ($7.99), a three-month plan ($22.99) or a one-month box for your entire office featuring over 65 great snack options ($56.99).
This sponsored post is brought to you by StackCommerce.