The Charges Against Weinstein And O'Reilly Need Sorting
@FromaHarrop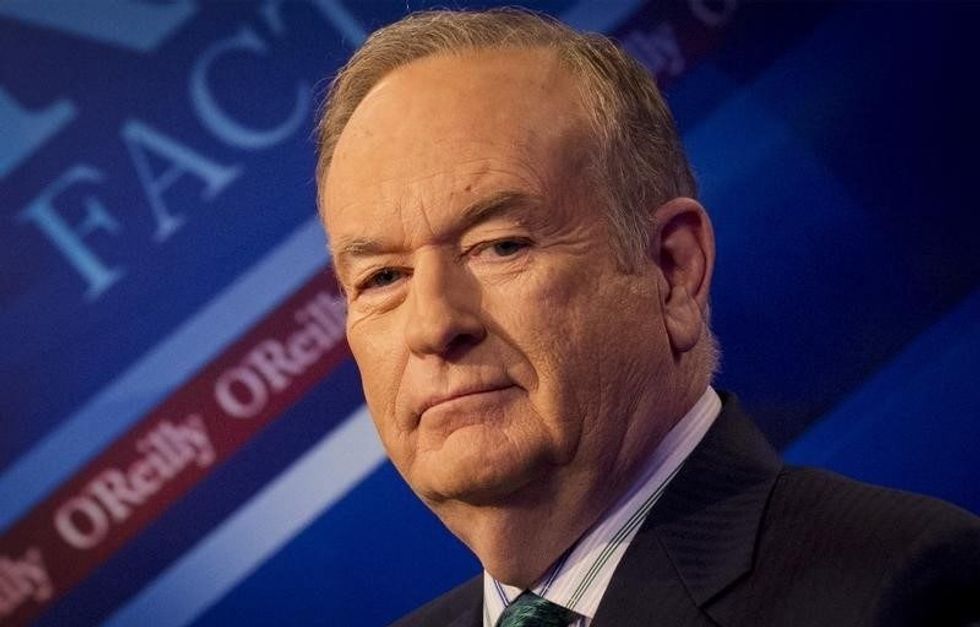 Reprinted with permission from Creators.
It would take a really big jerk to steal the sexual predator headlines from Harvey Weinstein. Defrocked Fox News personality Bill O'Reilly apparently has what it takes.
It was reported over the weekend that O'Reilly reached a $32 million settlement earlier this year with former Fox News analyst Lis Wiehl. She alleged that he had forced her into a sexual relationship. That's $32 million! Hollywood producer Weinstein's payouts to his accusers generally fell into the more modest $80,000 to $150,000 range.
What O'Reilly may have done to merit such an extraordinarily large sum is subject to great speculation. The agreement stipulated that Wiehl renounce her allegations.
O'Reilly had already made five settlements with women. This one broke the Fox News record set by fired chairman Roger Ailes, who paid former host Gretchen Carlson $20 million.
Carlson tweeted over the weekend, "Nobody pays $32m for false allegations — nobody." That view is seconded.
At the same time, it doesn't make all the me-too claims floating through social media true, either. They need sorting out.
Weinstein has been accused of nearly every villainy against women, from the extremely serious, rape, to piggish sexual advances. The job of meting out justice, at this point, belongs to the legal system.
Twitter now groans with the "#MeToo" hashtag attached to stories of sexual abuse. One would like to put them to productive use, but the wild west of Twitter makes that very hard, if not impossible, to do.
Social media offer a neon stage for attention grabbing, as well as for sharing one's experiences. And platforms offering anonymity, such as Twitter, also let creeps of all genders pollute the discourse with fabrications.
Carlson's tweets, we know, are attached to Carlson. Twitter certifies that. Less credible are such handles as @AngryWomanInTulsa, which I just made up.
Lindy West wrote in The New York Times, "My social media feeds have been glutted for the past three days with stories of degradation, workplace harassment, rape." Women on Twitter, she added, are "using the hashtag #MeToo to demonstrate the staggering breadth and ubiquity of sexual predation."
The truth is we have no idea who many of these people are. Some could be prankster boys in Albania. Some could be provocateurs saying ridiculous things to make feminists look silly.
Russians evidently set up hundreds of thousands of fake Twitter accounts to destroy Hillary Clinton's reputation with outright lies. They continue to fan the flames whenever America ignites in another controversy. Most recently, they latched on to the take-a-knee phenomenon to spread false and racially charged claims against blacks.
When talking about the mistreatment of women, it's also important not to lump felonies with bad manners. A leer is not rape. Some sisters argue they are both manifestations of the same disease. I disagree.
I've been subject to crude sexist slurs. Men on the street have exposed themselves. I've been rubbed against in crowded conveyances, and a dirty old stranger put his hand on my 14-year-old knee. Icky and unpleasant, yes, but trauma? Rape and other physical assault are trauma.
The explosive anger over these high-profile cases has raised the stakes for sexual predators. That's good. Meanwhile, let's keep the process orderly and honest, to the extent possible.
Follow Froma Harrop on Twitter @FromaHarrop. She can be reached at fharrop@gmail.com.To find out more about Froma Harrop and read features by other Creators writers and cartoonists, visit the Creators webpage at www.creators.com.