In Charlottesville, NRATV Finds Terrorism It Doesn't Want To Hype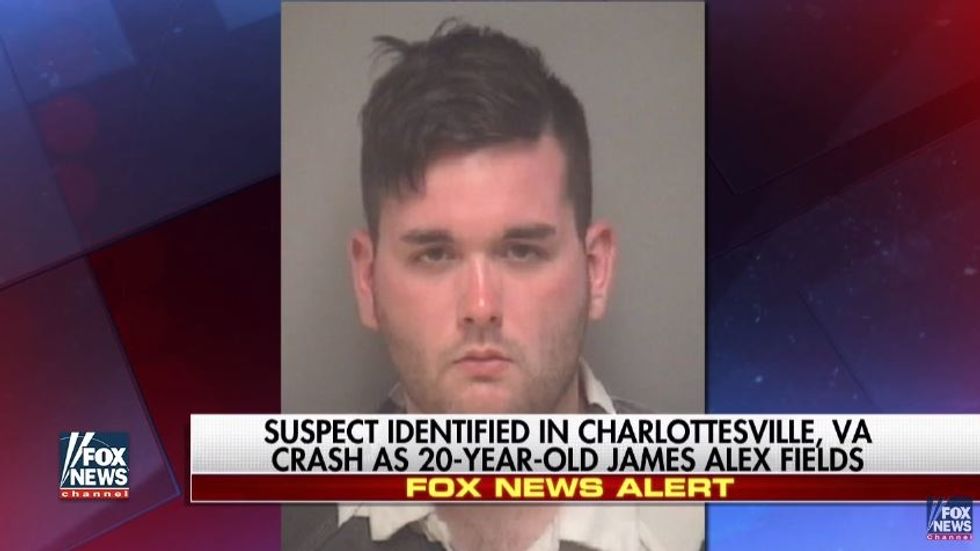 Reprinted with permission from MediaMatters.
Every weekday morning starting at 9 a.m., the National Rifle Association's news outlet NRATV begins its broadcast with a show — Stinchfield, hosted by Texas radio personality Grant Stinchfield — that "brings you live news updates and interviews" and "tackles the issues the mainstream media won't."
On Monday it quickly became apparent that there are some topics the mainstream media will cover, but NRATV still won't. Throughout the morning, the show completely ignored a story that had shaken the nation. On Saturday a neo-Nazi rammed his car into a crowd demonstrating against white nationalists in Charlottesville, VA, killing activist Heather Heyer and injuring 19 others.
The first hourly update of Monday's show, the first to air since Saturday's attack, covered gun violence in Baltimore. The 10 a.m. update covered the NRA's upcoming "concealed carry" fashion show, the 11 a.m. hour featured discussion of the Czech Republic's gun laws, and the noon update was about a police officer mistakenly asked not to bring his firearm into his doctor's office. The last update of the day, at 1 p.m., talked about a case where a bureaucratic error caused a New York man to have his guns temporarily confiscated.
(Later in the day NRATV's talk radio-style program Cam & Company touched on Charlottesville in commentary that criticized right-wing and left-wing extremists.)
The lack of coverage of Charlottesville on Stinchfield was conspicuous given that terrorism is typically a bread-and-butter topic for the NRA program.
Consider Stinchfield's coverage choices on June 5, two days after terrorists affiliated with ISIS used a car to run over pedestrians on London Bridge before attacking others with knives. All five segments that day were devoted to the attack, which was hyped during each update with a "terror alert" chyron:
Programming that day used the attack to push the NRA's conservative agenda, including calling for the surveillance of mosques and for more British citizens to be armed. Similarly, all five updates on May 23, following the Manchester Arena bombing, were devoted to pushing NRA talking points in light of the attack.
Stinchfield also covered the June 19 terror attack in north London where a man drove a van into a crowd of civilians outside of a mosque. But in that case Stinchfield would only call it a "maybe attack" and said that "something just seems odd" about the incident that law enforcement said targeted Muslims.
After a gunman in Fresno, CA, killed three people in April, updates on Stinchfield repeatedly labeled the shooting terrorism despite law enforcement's insistence that the attack wasn't terrorism, but instead a hate crime based on anti-white sentiment.
Beyond the clear double standard NRATV employs when making coverage decisions about terrorism, Stinchfield's silence on Charlottesville is even more significant given that NRATV released an enormously controversial ad earlier this year that critics recently called an incitement to violence against liberal protesters.
The ad conflated isolated incidents of property damage during anti-Trump protests with the resistance movement at large, giving viewers the false impression that protests against Trump are often violent. The spot was narrated by NRATV commentator and NRA national spokesperson Dana Loesch, a daily guest on Stinchfield, who said "the only way we save our country and our freedom is to fight this violence of lies with the clenched fist of truth."
Instead of talking about Charlottesville, renewed criticism of the ad, or what the NRA thinks about anti-racist protesters, Loesch devoted her Monday appearance to a week-old local interest story of little import.