The Chase For Amazon Will End In Tears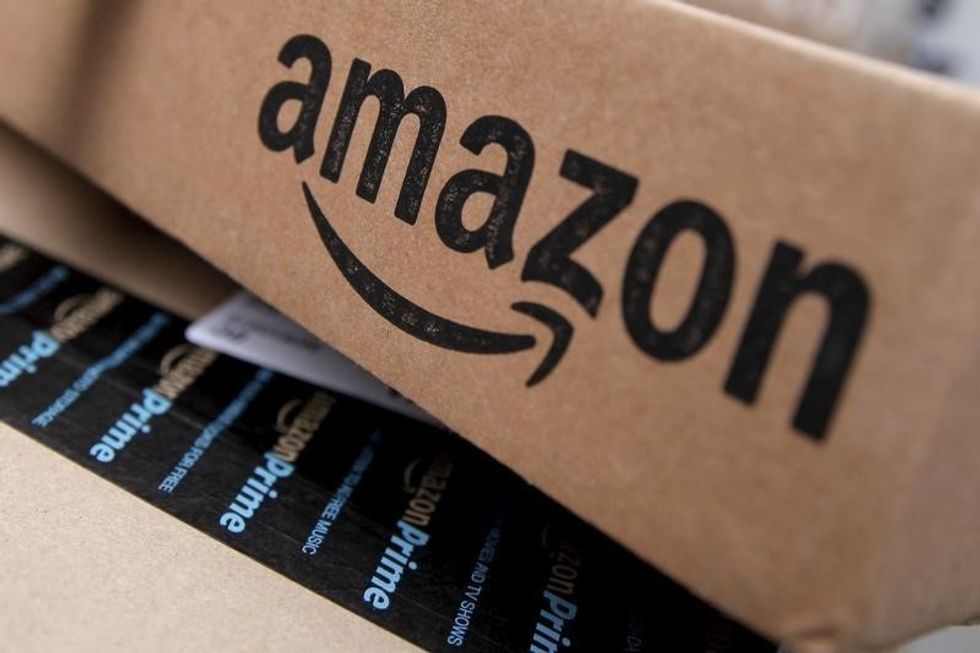 Reprinted with permission from Creators.
The mayors doing their utmost to get Amazon's second headquarters for their cities are having a grand time informing Jeff Bezos of everything they have to offer. They should enjoy this part of the chase, because what comes next won't be much fun.
They are about to get some insight into how the search for talent goes in Major League Baseball. St. Louis Cardinals general manager Michael Girsch noted the crucial moment in pursuing a coveted free agent player. "We sometimes call it your 'puke point,'" he told the St. Louis Post-Dispatch. "Sometimes you make an offer and you're not sure whether you'll puke if he says yes or puke if (he says) no."
Every city wants the Amazon facility, and why not? The company says it will spend at least $5 billion building it and eventually employ up to 50,000 workers. "This is the trophy deal of the decade," one expert told The New York Times.
Chicago Mayor Rahm Emanuel vowed, "It's going to be Chicago, county and state with one voice and all resources, all hands on deck and all creativity to that effort." He's not the only official in the area with big dreams. Waukegan, Aurora and Gary also plan to enter the contest.
So does just about every other big city, from Los Angeles to Denver to St. Louis to Miami. It would be easier to list the ones that are staying out. Even Fargo-Moorhead, straddling the border of North Dakota and Minnesota, plans a bid — which would have to be rich to offset the average daily January temperature of 9 degrees.
New York City? Submissions have come from 23 neighborhoods. At least a dozen cities just in North Texas have hopes. Stonecrest, Georgia, offered to create a new town and name it Amazon. From the tenor of the responses, the only problem the winner will have is building enough vaults to hold the riches that will pour in.
What the local and state officials hoping to land the deal don't acknowledge to their constituents is that the company holds all the cards. There is only one Amazon second headquarters on the horizon. With a monopoly on something that is in great demand, it can pit aspirants against one another to boost its profits. The governments that want the facility will have to take part in a merciless bidding war that will extract every nickel they have to spend, if not more.
"Amazon didn't become Amazon by leaving money on the table or being organized as a 501(c)(3) charity," University of Chicago economist Allen Sanderson told me. "If it's really worth $x million to the city of Chicago to land Amazon, why would that firm not charge us, one way or another, $x million minus 50 cents to come here?" If Chicago won't pay the toll — in tax incentives, direct subsidies, infrastructure outlays and other concessions — another place will.
We have seen this movie before — every time the International Olympic Committee takes bids for the Summer or Winter Games, enticing cities to spend themselves into poverty to play host.
Reports the website FiveThirtyEight, "Host cities almost invariably fail to cover Olympics costs with associated revenues (for instance, in 2012 London took in $3.5 billion in revenues and shelled out something like $18 billion to host the games), leaving them with piles of debt and various useless venues."
Cities are at even more of a disadvantage with Amazon because the games come along every two years — and the next corporate undertaking of this magnitude may not. Another difference is that many city officials have learned from the ruinous experiences of previous hosts, which are not available here.
It may be helpful for politicians and civic leaders to remember that while Amazon may offer a once-in-a-lifetime chance, the opportunity to spawn growth and attract businesses is perpetual and far less expensive.
A locality that complements its natural advantages (location, climate, culture, safety) with responsible governance, reasonable taxes, modern infrastructure, good schools and cost-effective regulation will prosper over time without paying ransom to corporate giants. A locality that neglects such essentials — looking at you, Chicago — will struggle.
Trying to make up for self-imposed shortcomings by trying to buy Amazon's favor is a bad strategy. After the decision is made and Amazon arrives, many cities will be sorry they lost and one will be sorry it won. And every city will know its puke point.
Steve Chapman blogs at http://www.chicagotribune.com/news/opinion/chapman. Follow him on Twitter @SteveChapman13 or at https://www.facebook.com/stevechapman13. To find out more about Steve Chapman and read features by other Creators Syndicate writers and cartoonists, visit the Creators Syndicate website at www.creators.com.