Chelsea Clinton Tweets That She Is Pregnant With Second Child
@reuters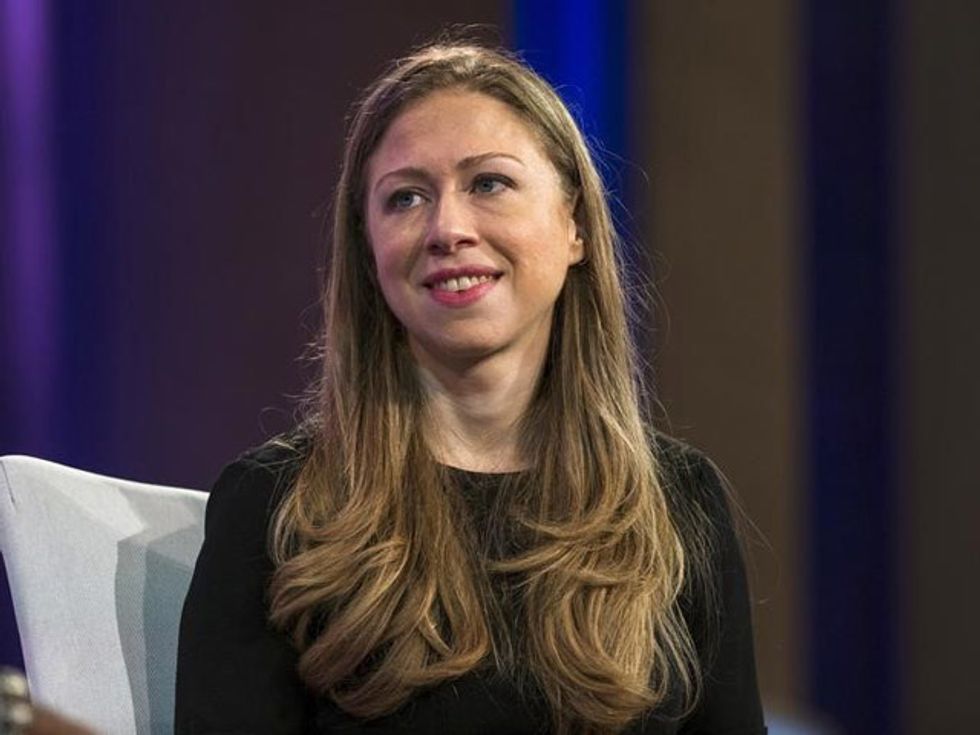 (Reuters) — Chelsea Clinton tweeted on Monday that she is pregnant again, which will give her daughter, Charlotte, a sibling and former President Bill Clinton and Democratic presidential hopeful Hillary Clinton their second grandchild.
"Next summer, Charlotte is going to be a big sister! Feeling very blessed & grateful this holiday season," Clinton said in the post.
Charlotte was born in September 2014 to Chelsea Clinton and her husband, Marc Mezvinsky.
On her own Twitter feed, former Secretary of State Hillary Clinton retweeted Chelsea's post and said, "Your dad and I could not be happier for you, Marc, and Charlotte. We're so excited to meet our second grandchild!"
Bill Clinton also Tweeted: "Christmas comes early! @HillaryClinton and I are thrilled for Chelsea, Marc and Charlotte's growing family in 2016!"
Chelsea Clinton, 35, is the only child of Bill and Hillary Clinton. She is vice chair of the Clinton Foundation, a charity that focuses on global health issues among other causes.
(Reporting by Mary Wisniewski; Editing by Leslie Adler)
Photo: Chelsea Clinton takes part in a discussion during the Clinton Global Initiative's annual meeting in New York, September 29, 2015. REUTERS/Lucas Jackson