Chemical Watchdog To Deploy Second Team To Syria
@AFP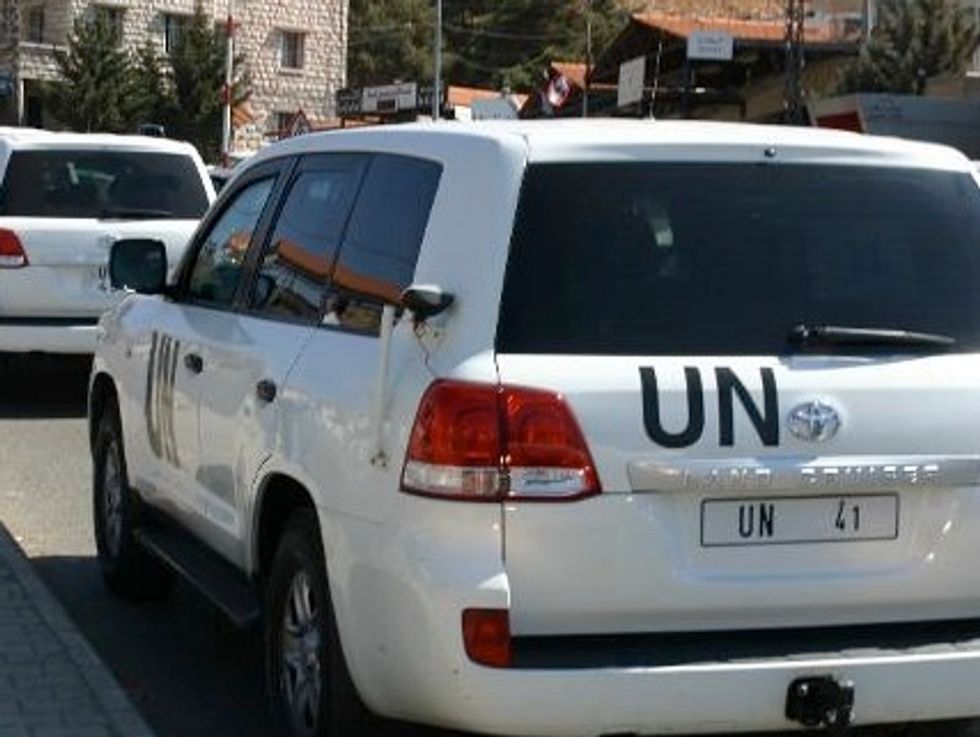 The Hague (AFP) – The world's chemical weapons watchdog said Tuesday it will deploy a second team of inspectors to bolster its ambitious program to destroy Syria's arsenal.
The Organization for the Prohibition of Chemical Weapons "will deploy a second team of inspectors for the mission in Syria," it said in a statement.
"That will augment the advance team of OPCW experts, who have been in Syria since 1 October conducting verification and destruction activities," it said, without providing further details on the new team.
The OPCW, which has until mid-2014 to complete the destruction of Syria's chemical arsenal under the terms of a Russia-U.S.-brokered agreement, is holding a regular meeting of its Executive Council this week.
The organization's Director General Ahmet Uzumcu briefed diplomats at the meeting on progress made so far in Syria.
He confirmed that Syria was cooperating with the joint OPCW-U.N. disarmament mission, and had on Sunday begun destroying chemical weapons.
A range of items was also being destroyed "towards the goal of rendering unusable all production facilities and mixing and filling equipment by 1 November of this year," the statement said.
"These developments present a constructive beginning for what will nonetheless be a long and difficult process," Uzumcu said.
A deal providing for the U.N. to facilitate security and field logistics for the mission will be inked shortly, he added.
AFP Photo