Cheney Urges House GOP To Support A Hawkish National Defense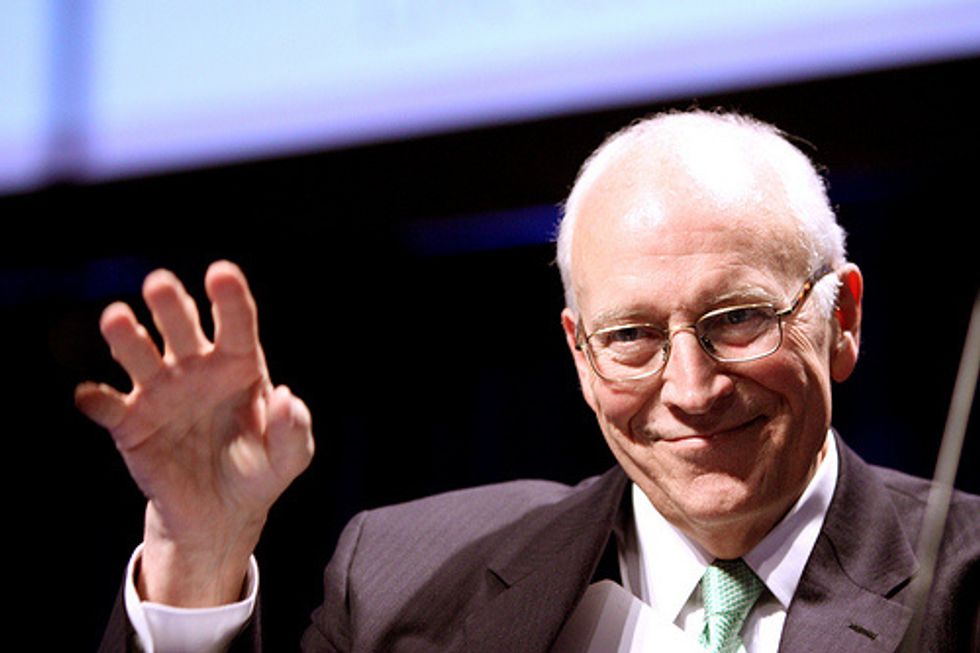 By Lisa Mascaro and Michael A. Memoli, Tribune Washington Bureau
WASHINGTON — Former Vice President Dick Cheney, often considered the brain behind President George W. Bush's war strategy in Iraq, gave a pep talk to House Republicans on Tuesday highlighting the value of a hawkish national defense.
As Congress is weighing President Barack Obama's strategy for fighting Islamic State militants, Cheney's visit lends new influence to the interventionist wing of the GOP — traditional defense-aligned Republicans who have increasingly been at odds with the emerging isolationist wing of tea party lawmakers.
The mood inside the private morning meeting at Republican Party headquarters across from the Capitol was one of "rapt attention," according to one congressman. Cheney was accompanied by his daughter, Liz, who had briefly run for Senate from their home state of Wyoming.
Cheney "reiterated to us the importance of the Republican Party standing strong on national defense," said Rep. Adam Kinzinger, a former Air Force pilot and one of the few veterans in Congress of the Iraq and Afghanistan wars.
"It was a great message — and something we needed to hear and hopefully it sticks with a lot of my colleagues who kind of had this creep towards isolationism," Kinzinger said. "Hopefully this is an awakening that we have to be very strong and very serious."
Cheney "highlighted how Americans want a check and balance on this disengaged commander in chief," according to a GOP aide who did not want to be identified discussing the private session.
Not all lawmakers emerged inclined to support new military intervention in Iraq or Syria. As violence from Islamic State militants escalates, including the videotaped slaying of two captive U.S. journalists, the president is set to announce the administration's strategy Wednesday.
"I still remain skeptical," said Rep. Thomas Massie (R-KY). "I don't think two beheadings justifies a war. I think justice is warranted, but I don't think war is warranted over two YouTubes."
The visit from the former vice president, who is also scheduled to speak Wednesday at the conservative American Enterprise Institute think thank, was at the invitation of the National Republican Congressional Committee, the party's campaign arm.
Photo: Gage Skidmore via Flickr
Interested in U.S. politics? Sign up for our daily email newsletter!