Chiefs Receiver Arrested For Speeding, Marijuana
@AFP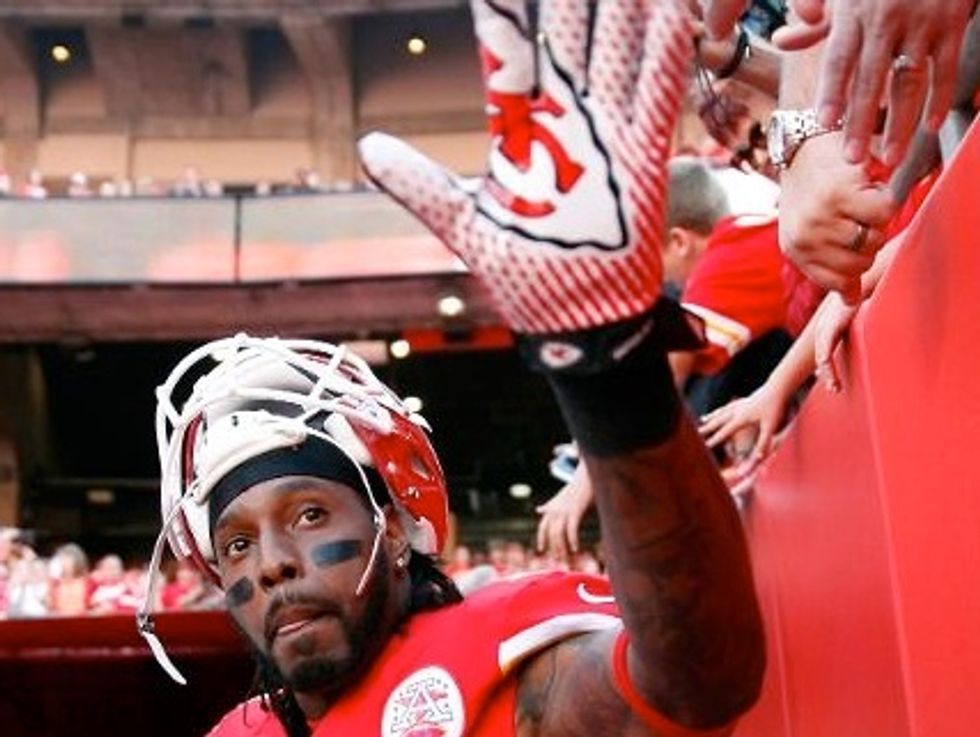 Kansas City (AFP) – Kansas City Chiefs receiver Dwayne Bowe, one of the top pass catchers for the NFL's lone remaining unbeaten team, has been arrested for speeding and possession of marijuana.
Police in suburban Riverside, Missouri, said Bowe was pulled over for speeding just before midnight Sunday and a strong odor of marijuana was detected from his vehicle.
A drug-detecting dog found containers with 6.6 grams and 3.8 grams of marijuana in a black bag that also contained Bowe's wallet. Another 4.2 grams of marijuana were found in a bag that belonged to a passenger, George Thompson, who like Bowe was arrested.
A third passenger in the vehicle was not arrested and posted bond for Bowe and Thompson, who face a December 18 court date on the matter.
Bowe has made 33 receptions for 369 yards and two touchdowns this season for the Chiefs (9-0), who visit the AFC West division rival Denver Broncos (8-1) in a major NFL showdown on Sunday.
AFP Photo/Jamie Squire