Children With Cancer Denied Treatment Due To Shutdown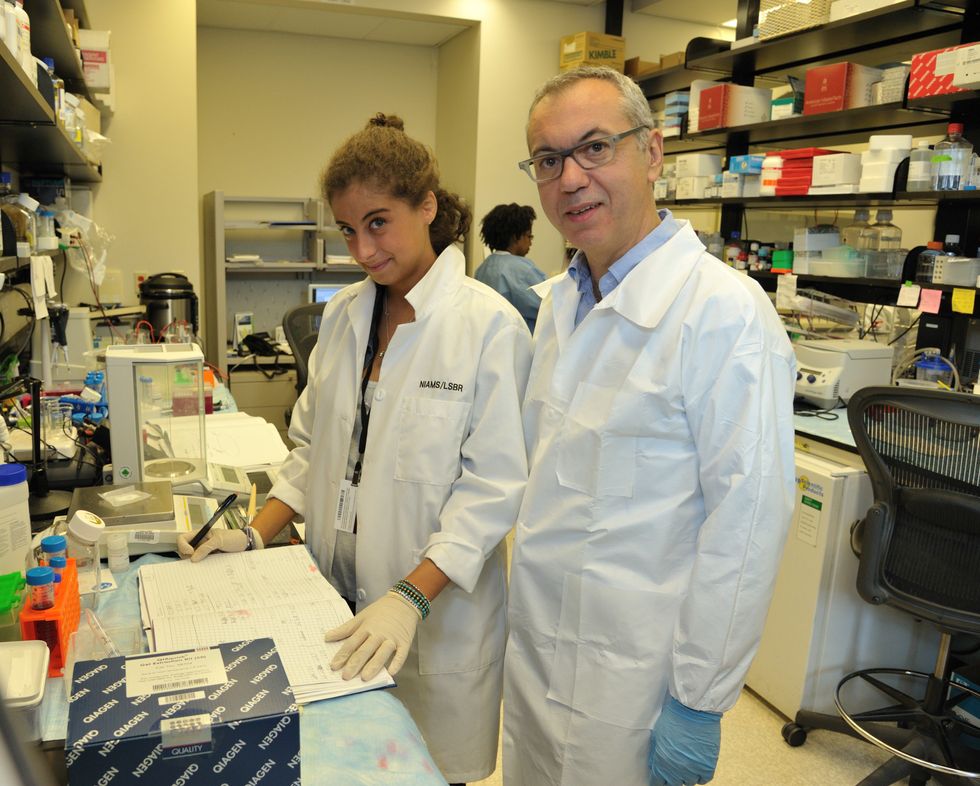 For every week the government is closed, 10 children with cancer will be denied access to clinical trials, according to a spokesman for the National Institutes of Health (NIH).
"There are four new protocols [clinical trials] ready to start next week, and they won't be starting during the shutdown if we're still shut down," John Burklow told ABCNews.com.
The NIH has put 75 percent of its 14,700 employees on indefinite leave. The 1,400 clinical trials currently in progress will continue, but new trials that would include 200 people — 10 of them kids with cancer — will have to be delayed until the government funds the institution.
"Just to be clear, we aren't turning patients away permanently — we would be delaying their admission, since we are not enrolling new patients at this time," Burklow told AFP.
As both Republicans and Democrats seek to blame each other for the government shutdown, the conservative media has been playing up the spectacle of veterans being denied access to the World War II Memorial in Washington D.C. Monuments were kept open during the last government shutdown — however, that was before the 9/11 terrorist attacks.
In addition to the estimated $300-million-a-day hit to our economy, 800,000 federal workers are not getting their paychecks, and the loss of access to national parks, medical research, disease prevention and food safety are areas where the public may feel the direct impact of the government shutdown.
The Centers for Disease Control (CDC) furloughed 9,000 employees and cut back on the flu vaccination program.
"The vast majority of the CDC is actively in the process of shutting down," CDC spokeswoman Barbara Reynolds said. "We've gotten really good at trying to find outbreaks, but our strong network is getting weaker. … This is spotty."
The Grain Inspection, Packers and Stockyards Administration says it will have to delay investigations into violations. While meat inspections will continue, the Food and Drug Administration will inspect few if any of the nation's estimated 20,000 food facilities. In addition, no new medical treatments will be considered by the Administration during the shutdown
While the Affordable Care Act's open enrollment has not been delayed, the standoff over funding the law is still threatening the health of Americans in ways that will only get worse as the impasse continues.