Chris Christie Vetoes Bill To Decrease Capacity Of Gun Magazines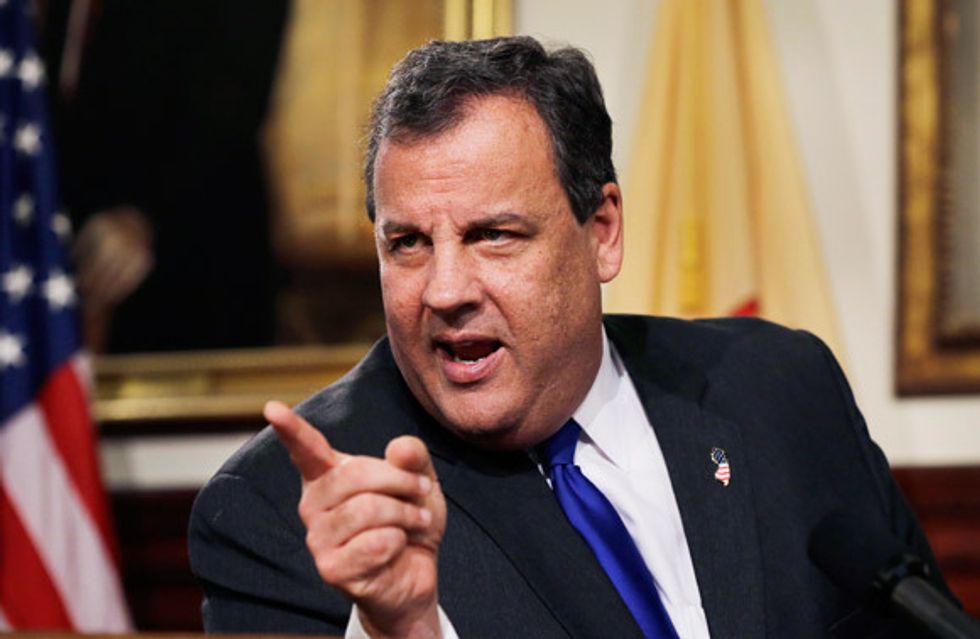 By Michael Muskal, Los Angeles Times
New Jersey Gov. Chris Christie has vetoed a bill that would have reduced the capacity of gun magazines from 15 to 10 bullets, a small change that in the heated atmosphere surrounding gun issues is enough to raise the political temperature.
Gun control advocates and Democrats had pushed the bill as a way to hinder gunmen who would have to reload more often. The measure was opposed by advocates of gun rights including the National Rifle Association.
"This is the very embodiment of reform in name only. It simply defies common sense to believe that imposing a new and entirely arbitrary number of bullets that can be lawfully loaded into a firearm will somehow eradicate, or even reduce, future instances of mass violence," Christie said. "Nor is it sufficient to claim that a 10-round capacity might spare an 11th victim."
In vetoing the bill, Christie, a Republican whose presidential ambitions wax and wane, decried what he said was reform in name only and said the state should focus on improving its mental health system.
Given the string of mass shootings throughout the country in recent years, gun control is a national issue, but one that is more often dealt with on the local level. But federal efforts faltered in the wake of the 2012 massacre at Sandy Hook Elementary School in Newtown, Conn., in which 26 children and six educators were killed by Adam Lanza, who used a high-capacity magazine.
Parents of children killed in the Sandy Hook shooting visited Christie's office Wednesday to deliver online petitions with more than 55,000 signatures urging him to sign the bill. When the governor rejected the efforts of gun control advocates, the reaction was swift and expected.
Since Sandy Hook, several states, including New York and Connecticut, have toughened requirements. With a 15-bullet limit, New Jersey was already among the handful of states limiting the capacity of magazines, but gun control proponents wanted it reduced to 10, the number in most of the other states with such controls.
"Gov. Christie has chosen to put gun industry profits ahead of saving lives," Violence Policy Center legislative director Kristen Rand said in a statement. "A ban on high-capacity ammunition magazines would protect law enforcement and the general public, and it would limit the firepower available to criminals and mass shooters. By vetoing this bill, Gov. Christie has turned his back on an opportunity to improve public safety in communities across the state."
In his veto message, Christie said a 10-round limit is just as arbitrary as a 15-round one. Those who commit mass violence are often "individuals in crisis falling through the broken safety nets of screening, treatment, and commitment" and that a responsible approach would focus on mental health, not magazine capacity limits.
Christie proposes to amend current law to require a person who has been involuntarily committed for mental health treatment to provide adequate medical evidence to a court before obtaining a firearms purchaser identification card or handgun purchase permit. He also called for a new standard for involuntary commitment to a treatment program and new training for first responders for de-escalating a situation, among other changes.
Times staff writer Richard Simon contributed from Washington.
Photo: Peter Stevens via Flickr
Interested in U.S. politics? Sign up for our daily email newsletter!