Fox News Replaces Chris Wallace With A Parade Of Partisan Misinformers
@zpleat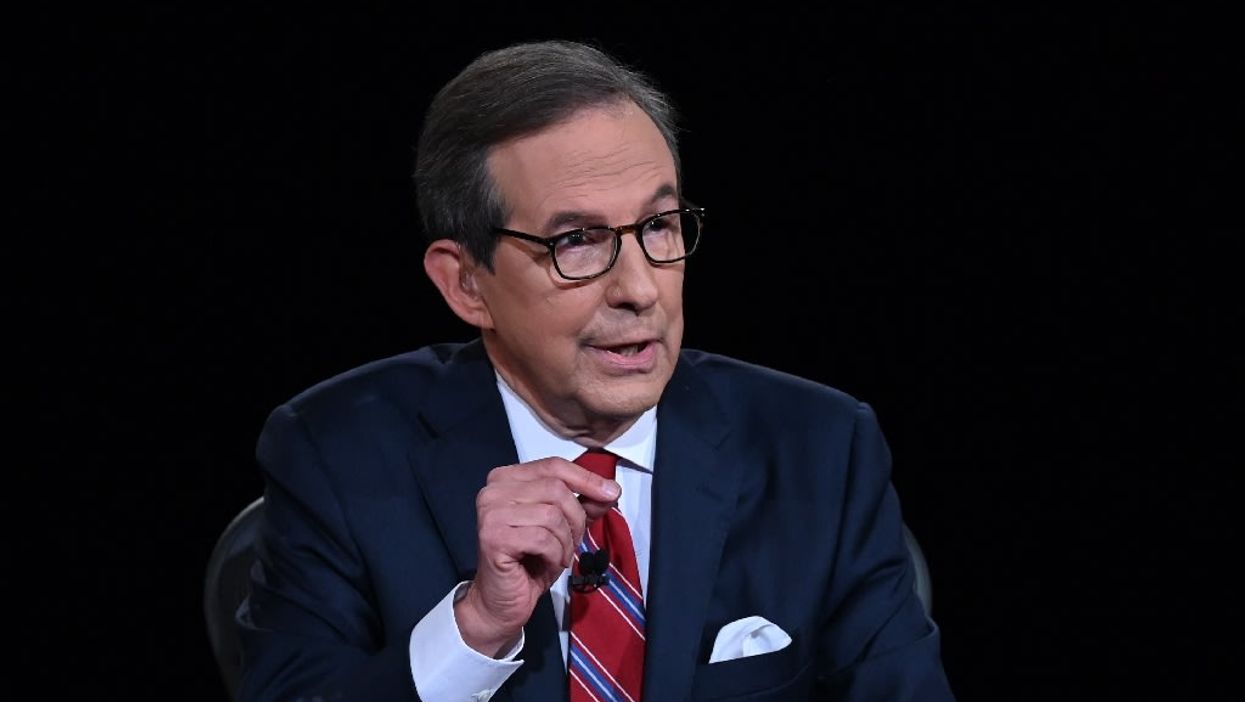 Fox News will reportedly replace Fox News Sunday anchor Chris Wallace, who recently announced his departure from the right-wing propaganda channel, with rotating anchors from its "news" side. But most of these figures have extensive histories of pushing conservative misinformation.
On December 12, Wallace announced that he would be departing Fox News, to join CNN after 18 years of hosting Fox News Sunday, stripping one of the last veneers of respectability from the network's blatant and deadly right-wing propaganda. According to The Wall Street Journal, "rotating anchors will fill in for Mr. Wallace until a permanent replacement is named, including Bret Baier, Dana Perino, Bill Hemmer, Jennifer Griffin and John Roberts." NPR media correspondent David Folkenflik said Shannon Bream, Neil Cavuto, Martha MacCallum, and Harris Faulkner will also serve as rotating Fox News Sunday anchors.
But nearly all of these Fox personalities have proved that they'll peddle misinformation to viewers on many topics.
Bret Baier
Baier has been the anchor of Fox News' Special Report since 2009. He has regularly spread conservative misinformation on his program and in multiple Fox special documentaries. He pushed misleading information about a food assistance program and the 2012 Benghazi terrorist attack, and he falsely claimed just prior to the 2016 election that Democratic presidential nominee Hillary Clinton was likely to be indicted.
More recently, over the past year -- among other things -- he has downplayed the threat of climate change, allowed a Fox contributor to repeatedly spread skepticism of COVID-19 vaccines, and downplayed both the January 6 insurrection and former President Donald Trump's lies about the 2020 presidential election:
John Roberts
Roberts joined the channel in 2011 after leaving CNN and currently co-anchors the daytime Fox program America Reports. During his time at Fox News, he has provided cover for Republican politicians, even incredulously claiming during the 2016 election cycle that Trump had "become a champion" for the LGBTQ community. And in 2021, Roberts misled about President Joe Biden's policies, COVID-19 vaccine hesitancy, and voting rights and immigration:
Martha MacCallum
MacCallum joined Fox News in 2004 and is currently the anchor and executive editor of The Story. During her time at Fox, she has become known for regularly adopting Republican positions on the topics she covers. In 2021, MacCallum has attacked vaccine mandates; and programs for feeding children at school; and spread election lies:
Dana Perino
Perino was the press secretary for Republican President George W. Bush prior to joining Fox News in 2009. She currently co-anchors a news program for the channel with Bill Hemmer and co-hosts the opinion program The Five. She became known for her failed efforts to rehabilitate Bush's record on terrorism while at Fox, most notably her incredible 2009 claim -- which she had to walk back -- that the U.S. "did not have a terrorist attack on our country during President Bush's term." During the past year, she continued to push misinformation about Democratic policies and priorities:
Bill Hemmer
Hemmer co-anchors a morning news program on Fox with Perino, after he briefly anchored his own show in the afternoon. Like his former co-anchor Martha MacCallum, Hemmer has a history of pushing Republican talking points as facts, which he continued to do during the past year:
Harris Faulkner
Faulkner anchors her own program, The Faulkner Focus, on Fox News and also co-hosts the opinion program Outnumbered. She has made some bizarre choices as an interviewer, such as the time she apologized to viewers for her co-hosts who interrupted Fox contributor Newt Gingrich's anti-Semitic tirade against George Soros. And after a terrorist attack in which a Trump supporter mailed pipe bombs to Democrats, Faulkner partially blamed a Democratic member of Congress for it. In 2021, Faulkner supported Republican attacks on elections and voting rights and helped to push conspiracy-laden claims:
Neil Cavuto
Cavuto anchors shows on both Fox News and Fox Business, and he is also a senior vice president and managing editor of business news for the network. He has demonstrated a clear bias in favor of corporate executives over the rights and welfare of workers and has repeatedly opposed unions and spread misinformation about minimum wage increases. In some of his 2021 coverage, Cavuto ignored his own network's role in lies about COVID-19 vaccines and the 2020 presidential election:
Shannon Bream
Bream anchors Fox News' late night program Fox News @ Night, and prior to that, she was a Supreme Court correspondent for the network. Bream has a long history of amplifying anti-abortion lies. She has serially misgendered trans people, has attacked their rights, and has suggested businesses have a right to discriminate against LGBTQ people. Bream has repeatedly hosted the anti-LGBTQ organization Alliance Defending Freedom. Bream's attacks on trans people continued in 2021: