Christie Admits Sandy Recovery 'Has Not Gone Perfectly'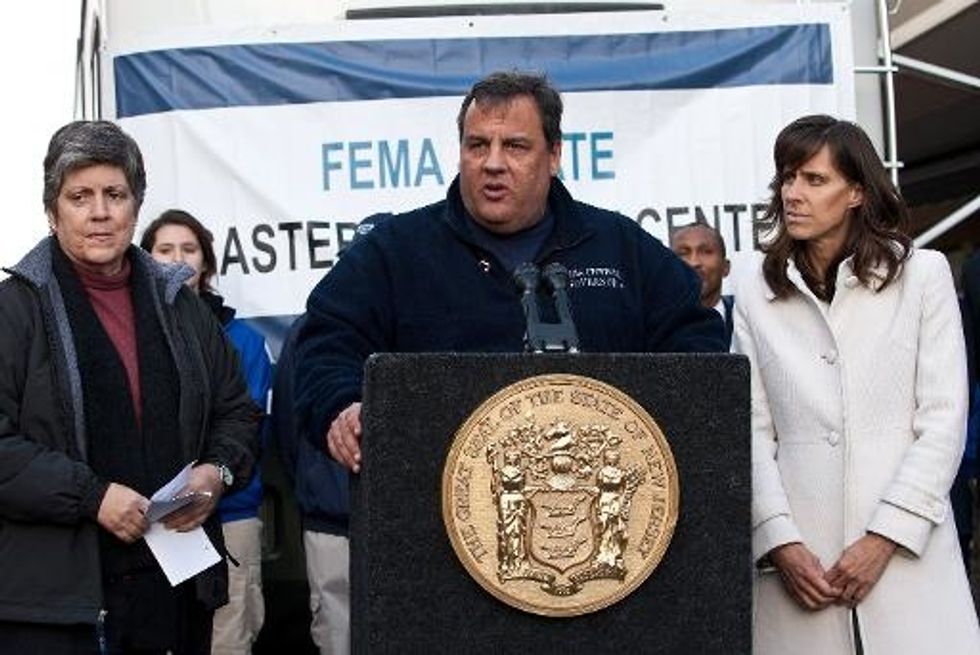 By John Reitmeyer, The Record (Hackensack, NJ)
BELMAR, NJ — From dunes to dredging to getting more people back in their homes, New Jersey Governor Chris Christie spent more than an hour Tuesday talking about New Jersey's ongoing recovery from Superstorm Sandy.
Belmar was hit hard by the 2012 storm, and many people in the region are still working to recover and rebuild as New Jersey starts to get ready for another summer tourism season.
Christie updated an audience of about 650 people on the latest recovery news, including what the state is doing as it prepares to receive another $1.4 billion in federal aid.
He said work on building and repairing dunes will kick into high gear this spring, but stop by the summer to prevent any inconvenience to beachgoers. Another tourism ad campaign will also be launched this year, but 2013's "Stronger Than the Storm" jingle will be replaced with something new.
And the latest funds from the federal government will also help whittle down the waiting list for those who still have not been provided the federal grants they need to get back in their homes. That has been one of the biggest complaints New Jersey residents have been lodging about the state's recovery effort over the last year and a half.
Once a strength for Christie, the Sandy recovery has started to weigh on his approval rating, according to recent public opinion polls. The governor acknowledged the state's Sandy struggles as he spoke to the audience during the Belmar town-hall-style event.
"I'm happy about the things that have been done, but I am not content," he said. "Let me be once again the guy to admit that this has not gone perfectly."
Later, Christie took several questions from the audience, much of them on the specific problems or concerns individual residents have been struggling with.
Therese Daidone of Brick told the governor a frustrating tale of having to wait for approval of a federal grant before she can rebuild, but of also being stuck on a waiting list for that approval this long after the storm hit.
Christie told her the recovery effort "is not an exact science" and that "it will have moments of aggravation."
Though Sandy dominated the event, Christie was also asked questions about school funding, the state Supreme Court and state colleges.
And there were none of the boisterous protests at the Belmar meeting that have occurred at some of Christie's other recent public events as he continues to face questions about the September lane closings at the George Washington Bridge.
A small group of protesters outside the event held signs advocating for a more effective medical marijuana law in New Jersey. And inside, a man quietly held a sign at times expressing his concerns about waste from the hydraulic fracturing process that some energy companies are using to extract natural gas.
AFP Photo/Andrew Burton