#EndorseThis: Chris Christie Explains That Embarrassing Beach Photo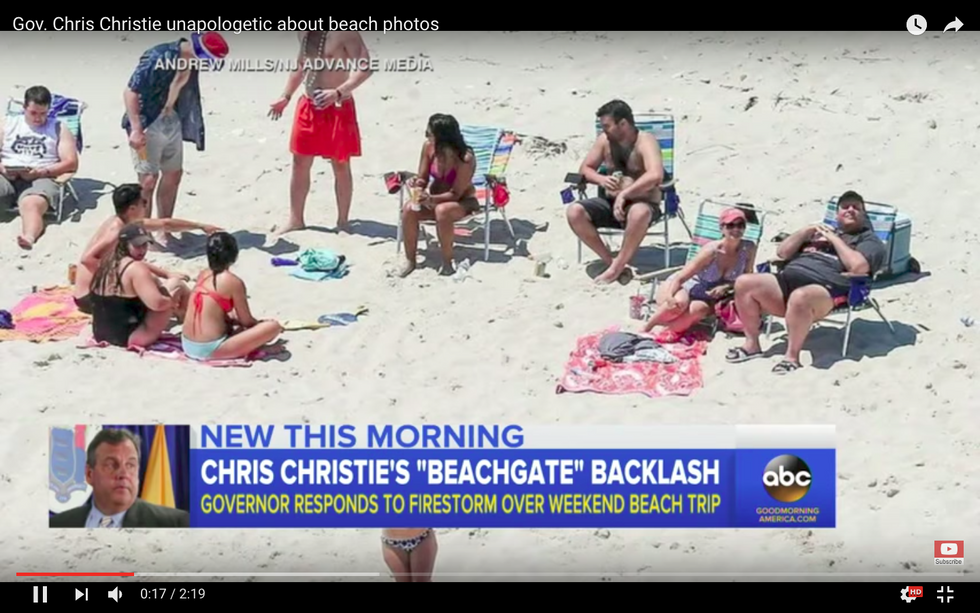 You may have read about Chris Christie's holiday on the state beach he closed to everyone else in New Jersey. You may have glanced at the aerial photos of Christie and his family lounging on that beach, staring up at the plane as the photographer took those shots. But to fully understand why the obnoxious persona that once served Christie so well has worn so thin, it is necessary to hear the man himself.
"The governor has a residence at Island Beach. Others don't. That's just the way it goes," he says in that all-too-familiar jaw-jutting style. "Run for governor and you can have the residence."
The obviously sunburned Christie also told reporters, "I didn't get any sun today" — inspiring lots of funny Twitter memes of the governor in his beach chair — included in this report. He was working hard, he chose his family, he has any excuse that might justify the inexcusable misuse of public recreational space denied to "others."
As he prepares to leave office, Big Boy can still beat his own amazing low approval ratings. He's working hard at it.