Christie Sticks To His Itinerary As RGA Chief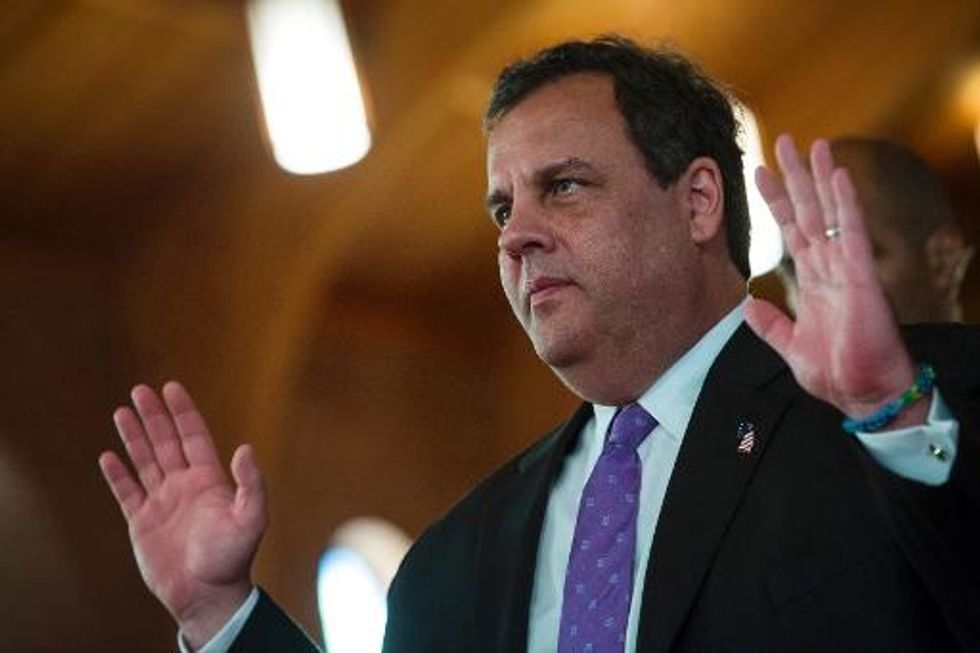 By Melissa Hayes, The Record (Hackensack, N.J.)
TRENTON, N.J.—Gov. Chris Christie said New Jersey's budget challenges and the ongoing George Washington Bridge controversy won't stop him from traveling the country to support candidates as chairman of the Republican Governors Association.
Christie, speaking at a news conference during the association's quarterly meeting at the Waldorf Astoria in Manhattan on Wednesday, said he has no intention of giving up the chairmanship.
Crediting his efforts and those of his vice chairman, Louisiana Gov. Bobby Jindal, for record fundraising this year, he said the association is in a strong position to win Democratic-led states.
"Given the success that the RGA has had in the first five or six months of the leadership of me and Governor Jindal in terms of raising money and expanding the map, I don't think anybody is concerned about whether or not me or Bobby can make the case," Christie said.
South Carolina Gov. Nikki Haley said fellow governors are not concerned about issues in New Jersey becoming a distraction.
"We don't want him to give up the chairmanship," she said. "He completely has the backing of all of the Republican governors. He's been a rock star in a way, not just raising money but going out there and really fighting to tell our story. So we wouldn't let him step down."
The RGA announced last month that it had raised a record $23.5 million in the first quarter of the year, topping its previous high of $9.1 million during the same period in 2010. Since Christie took the helm of the association in November, it has raised $33 million.
He has attended fundraisers in Florida, Chicago, Maine, Georgia and Massachusetts. He's back in Florida Thursday to support Gov. Rick Scott, who is seeking another term. The events were originally set for April 29, but Scott canceled them because of severe rain and flooding in the Panhandle.
Wednesday's news conference was the only portion of the three-day RGA quarterly meeting that was open to the press.
The meeting — which featured Christie and Haley as speakers at a dinner Tuesday night — is meant to fulfill obligations to donors who pay membership fees to the group. The more they pay, the more access they are granted to governors. The RGA counts pharmaceutical companies, hedge fund founders and industry leaders among its members.
Christie's appearance at the news conference came the day after he announced he would be reducing the state's contribution to the public employee pension fund by almost $900 million to help close a nearly $1 billion revenue shortfall by June 30. The governor also proposed scaling back the pension payment for the coming fiscal year by $1.5 billion.
He defended his record, saying he has lowered the state's unemployment rate — though it still hovers above the national average — and that he has not been able to fully enact all of his proposals.
AFP Photo/Eric Thayer