Christie Vetoes Bills That Would Expand Early Voting, Voter Registration In New Jersey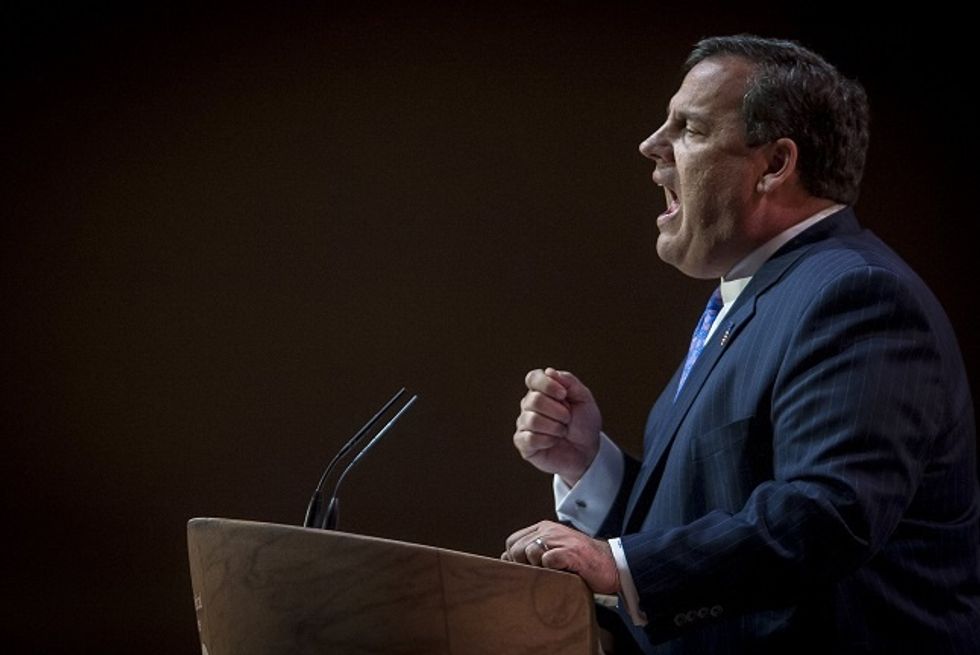 By Salvador Rizzo, The Record (Hackensack, N.J.) (TNS)
TRENTON, N.J. — Gov. Chris Christie vetoed legislation meant to expand early voting in New Jersey and register more voters on Monday, calling the bill a costly political ruse by state Democrats.
After a busy summer campaigning for the Republican presidential nomination, Christie had more than 60 bills requiring his signature or veto by the end of Monday.
The "Democracy Act" was one of the most ambitious bills put forward this year by New Jersey Democrats, who control both houses of the state Legislature. The changes would have allowed in-person voting at some locations over a two-week period before Election Day, mirroring a system used by 33 states and Washington, D.C.
Other measures in the bill, Democrats said, would have simplified the voting process for young people, military and overseas voters, non-English speakers, and disabled residents.
In New Jersey, registered Democrats outnumber registered Republicans, 1.7 million to 1 million. Christie, a candidate for the Republican presidential nomination, issued a stern veto message Monday.
"This bill is a manifest attempt to use election reform for political gain," Christie wrote.
"Without being considered in legislative committee and before the Legislature could complete its own fiscal analysis, this 71-page bill passed, virtually along party lines, just one week after it was introduced."
A controversial provision in the bill mandated that the governor fill any vacant seat in the U.S. Senate with an appointee of the same political party as the senator who had held that seat. The bill also would limit the governor's power to call special elections for such vacancies.
After Democratic Sen. Frank Lautenberg's death in June 2013, Christie appointed a close adviser, Republican lawyer Jeff Chiesa, to the Senate seat.
Christie also decided to call a special election for that seat weeks before voters were scheduled to cast ballots in the governor's race, at an added cost of $12 million. Democrats said Christie split the elections so that he would not lose votes by having Cory Booker, a Democrat who won the Senate seat, on the same ballot.
The Democracy Act would have changed state law so that the governor would not be able to call a special election within 70 days of a regularly scheduled one.
According to the National Conference of State Legislatures, 33 states and the District of Columbia allow some form of early voting. New Jersey allows mail-in ballots and absentee voting.
©2015 The Record (Hackensack, N.J.). Distributed by Tribune Content Agency, LLC.
Photo: New Jersey Republican Gov. Chris Christie speaks at the 2014 Conservative Political Action Conference (CPAC) at the Gaylord Resort in Oxon Hill, MD. This year is the American Conservative Union's 50th anniversary and the theme is "Getting it Right for 50 Years." (Pete Marovich/MCT)