Church Firing Stirs Up Controversy Over Same-Sex Marriage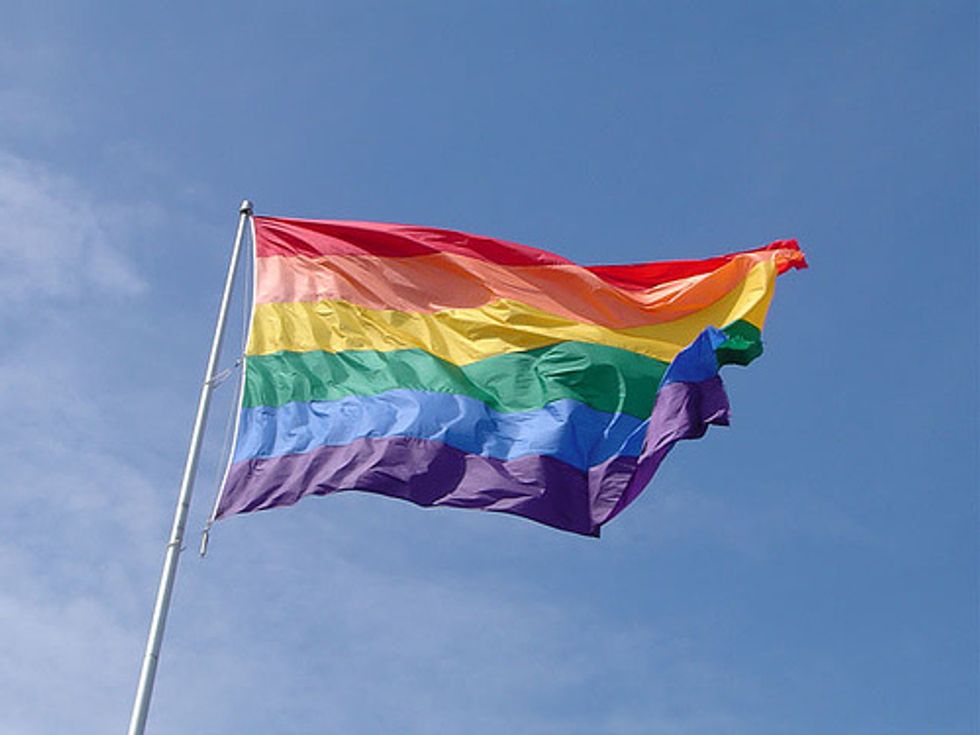 By Lisa Black, Chicago Tribune
CHICAGO — Angry, tearful parishioners stood in line at the crowded church, each taking a turn to beg church leaders to bring back their longtime music director, who was fired recently from northwest suburban Holy Family Catholic Church after announcing his engagement to his same-sex partner.
As other parishioners looked on, a cantor announced his resignation from the choir, citing other prominent "sinners" in Christian history who retained high-ranking positions and questioning why a gay couple's marriage is any different. Over the past two weeks, some parishioners have also threatened to leave the church over the music director's ouster.
The raw emotions displayed earlier this week during a town hall meeting at Holy Family after the firing of Colin Collette offer a glimpse into the challenges that religious institutions face as same-sex marriage becomes a societal norm, experts said.
Spiritual leaders can expect more pushback from the public — and in the courts p–on their religious freedom to hire and fire employees based on sexual orientation, experts predict. Within the Catholic community, the debate threatens to broaden the fissure between the church and members who already resist other doctrine, such as restrictions on contraception or female priesthood.
"Whoever made the decision, it was a bad decision," said Bob Garbacz, of Schaumburg, a Holy Family member who was among hundreds who attended the meeting in support of the music director. "He's just a pillar of that community. For the church to say you can't be here because of this rule is ludicrous to us."
A 2012 Supreme Court ruling gave churches the right to deny or terminate employment under a "ministerial exception," which appeared to apply clearly when Holy Family Church fired Collette in late July.
But questions remain about how broadly the ruling applies to employees whose jobs don't serve an obvious pastoral function.
In June 2013, a jury found that the Archdiocese of Cincinnati unlawfully discriminated against a Catholic school teacher who was fired for violating church doctrine by having a baby via artificial insemination. She was also an unwed mother and told the court she had been involved in a lesbian relationship, both of which also violate church tenets.
The trial court rejected the archdiocese's ministerial exception argument because the teacher taught computer technology, and it ordered the church to pay her more than $170,000.
"How this (issue) will play out remains to be seen," said Thomas Brejcha, chief counsel of the Thomas More Society, a Chicago not-for-profit law firm that defends religious rights. The Cincinnati case "raises a good question of where … do you draw the lines?"
On Thursday, a day after the emotional, three-hour meeting at Holy Family, a spokeswoman for the Archdiocese of Chicago said the Catholic Church "welcomes and accepts all people and is absolutely not anti-gay."
"Employment decisions are not made on the basis of sexual orientation, however, those that serve as ministers of the Church are expected to conform their lives publicly with the teachings of the Church," spokeswoman Susan Burritt said via email. "Ministers and educators in particular, cannot take any public stance against the teachings of the Church."
Despite the public outcry against Collette's firing, the archdiocese does not expect to see more public challenges to the church policy, she wrote.
The church offers Mass and spiritual help to people who "live their homosexuality anonymously" or who are openly part of the gay community, she wrote.
"People live out their sexual identity in different fashions, but the Church consistently offers the means to live chastely in all circumstances."
Others expect that religious institutions of all types will face more scrutiny over how they handle people involved in same-sex relationships and marriages.
"I don't think this approach is going to be sustainable in the long run by churches," said Gregory Lipper, a lawyer for Americans United for Separation of Church and State, based in Washington, D.C. "Unless you really ask upfront, chances are, houses of worship are going to end up hiring people who are gays and lesbians."
If they decide to get married, the church will have to decide whether to continue to employ them or look the other way.
"I think the gap between church leadership and the gap between Americans will grow wider," he said.
Laine Tadlock, 64, lost her job as education program director at Benedictine University's Springfield campus after she married her partner, Kae Helstrom, in Iowa in 2010 after that state legalized same-sex marriage.
Her supervisors at the Catholic institution were already aware that she was a lesbian, said Tadlock, who had been married to another woman during a 16-year relationship. Her first wife, whom she wed in Massachusetts, died in 2006.
When she told her dean that she needed two weeks off for her wedding to Helstrom, "He congratulated me," she said.
"When we came back, we put a picture of us in the local paper. That's when it all blew up. Evidently there were complaints," she said.
Initially, she said, she was asked to retire early and to sign a nondisclosure form.
An administrator told her that "this is not about your job performance. That's been outstanding. This is not about the fact that you are gay. We knew that. This is about the fact that you published it in the paper. And that I have embarrassed the university," Tadlock said.
She said that when she refused to retire, she was offered another job that she was not qualified to fill. She declined.
"Never, ever, did any employee have to sign an agreement saying we would have to honor the tenets of the Catholic faith or a morals clause," said Tadlock, who noted the irony in the university's 2010 theme for new students: "Be Yourself."
Benedictine officials could not be reached. At the time of Tadlock's departure, in late 2010, the university issued a statement that said her employment as education director "would not be consistent with the university's mission as a Catholic institution of higher learning," according to a news report.
An Illinois Department of Human Rights investigation in 2011 found no evidence that Tadlock was fired because of her sexual orientation. She disagreed with the ruling and filed an appeal in 2012, Tadlock said.
The case remains pending, said Tadlock, who was told it will be another two years before she can expect a response because of a backlog of complaints with the department.
Department officials said they were unable to respond before The Chicago Tribune's deadline.
Like Collette, Tadlock received support from her students and friends and was encouraged by the famous words uttered by Pope Francis last year when he was asked about homosexual clergy: "If someone is gay and he searches for the Lord and has good will, who am I to judge?"
Photo: sigmaration via Flickr
Interested in national news? Sign up for our daily email newsletter!