CIA Chief Accused Of Murder Over Pakistan Drone Attack
@AFP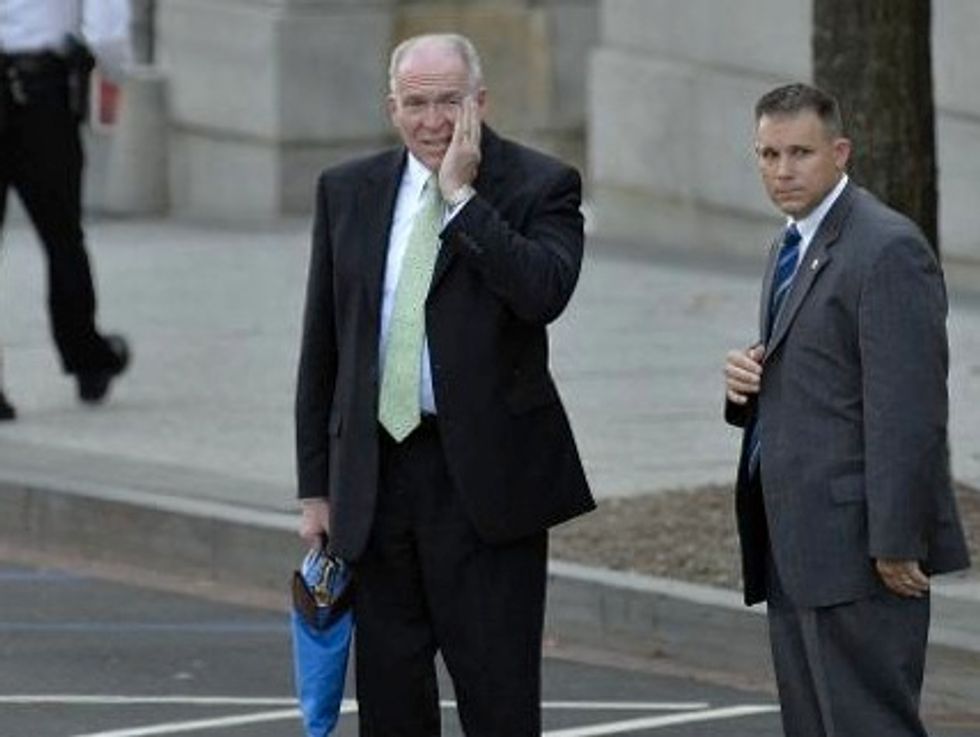 Islamabad (AFP) – The political party of former cricketer Imran Khan Wednesday named the CIA's director and a man it said was the agency's chief in Pakistan as murder suspects over a drone strike.
Khan's Pakistan Tehreek-e-Insaaf (PTI) party has written to police over last week's attack on a seminary linked to the feared Haqqani militant network in Hangu district of Khyber Pakhtunkhwa province in the northwest.
The attack, which militant sources said killed the Haqqanis' spiritual leader along with five others, was extremely unusual in that it was mounted outside Pakistan's lawless tribal areas on the Afghan border.
The letter signed by PTI information secretary Shireen Mazari asked Hangu police to name CIA director John Brennan and a man they identified as the agency's Islamabad station chief as suspects for murder and "waging war against Pakistan".
It is rare for CIA operatives to be identified in public. The then-Islamabad station chief was forced to leave Pakistan in late 2010 when a Pakistani official admitted his name had been leaked.
PTI, which leads the coalition government in Khyber Pakhtunkhwa, has long campaigned against the CIA's drone campaign targeting Al-Qaeda and Taliban militants in Pakistan.
Khan has stepped up his rhetoric since a drone attack killed the leader of the Pakistani Taliban on November 1. He accused Washington of deliberately sabotaging fledgling efforts towards peace talks with the militants.
He has urged the government to halt trucks travelling through Pakistan with supplies for NATO forces in Afghanistan.
But the government has shown no appetite for the move, leaving PTI activists to take matters into their own hands.
In recent days PTI supporters armed with clubs have set up checkpoints on roads in Khyber Pakhtunkhwa and forcibly searched trucks for NATO supplies.
The government criticizes drone strikes as a violation of sovereignty and counterproductive to anti-terror efforts. But ties with Washington have nevertheless improved this year after lurching from crisis to crisis in 2011 and 2012.
Last month the U.S. announced it would release $1.6 billion in aid and Washington's support was seen as key in Pakistan securing a $6.7 billion rescue loan from the International Monetary Fund in September.
AFP Photo/Jewel Samad