For Mothers And Families, We Must Expand Clemency Now
@ChandraBozelko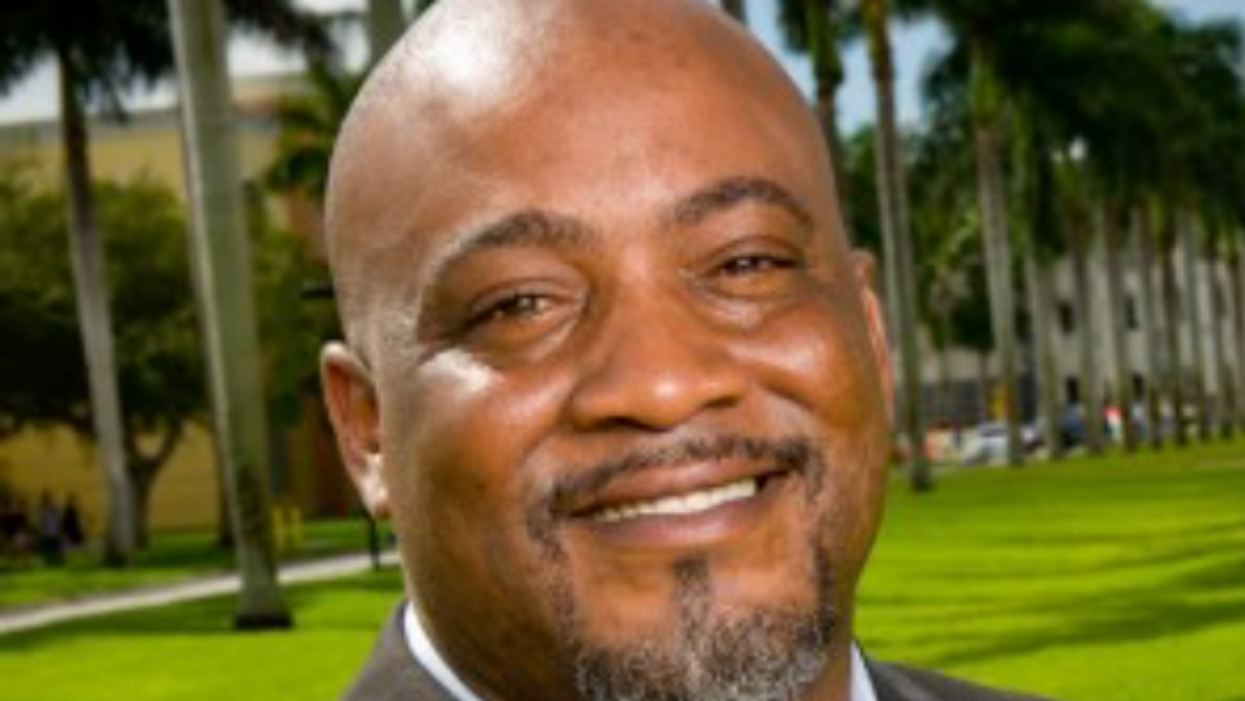 Phyllis Powell of Ocala, Florida is looking for work. She cleans houses and has been for 54 years despite severe scoliosis. But she needs to take on more now, at age 74, because she can't pay her bills anymore. She spends at least $450 a month supporting her son, Steven, who's incarcerated at Okeechobee Correctional Institution. That $450 covers the cost of commissary and his phone calls to her.
Powell predicts that when her son comes home, he'll be making $80,000 to $90,000 per year because he's so industrious. "First thing I'm going to do is get you out of that trailer," Steven tells his mother.
He might not be able to come home in time to help her. He has three more years to serve on two convictions: fleeing a law enforcement officer and driving without a license.
It could be less, though. He's fighting to reduce his sentence because, in 2019, the Florida legislature made driving without a license a misdemeanor with a maximum sentence of one year of incarceration. The problem is that lawmakers didn't make it retroactive. Steven Powell's five year sentence for that crime stands only because of bad timing.
Powell's hope — she admits it's unlikely — is that Florida Gov. Ron DeSantis will commute the rest of Steven's sentence. On May 1, she tweeted: "I guess none of my fellow peeps would have any special access to Governor DeSantis of Florida to help him get clemency." No one did.
A 2018 Florida ballot measure colloquially called "Amendment 4" and the restoration of voting rights for people with criminal records has dominated talk of clemency process in the Sunshine State. The continued attention on Amendment 4 and its aftermath overshadows the reality that DeSantis is so stingy with clemency that his practices have become cruel.
Last year the Florida governor denied the clemency petition of a man sentenced to 60 years in prison for a non-violent drug crime, even though the district attorneys who prosecuted him and the Board recommended his release. He denied voting rights activist and architect of Amendment 4 Desmond Meade a pardon, something Meade needs for admission to the Florida bar. Meade is a MacArthur "Genius" Fellowship recipient and was named one ofTime magazine's "100 Most Influential People" in 2019.
Even if Gov. DeSantis were magnanimous, Powell's hardship has no place in clemency considerations. An inmate's family hardship never does.
Deprivation doesn't qualify a prisoner for clemency. Some states are explicit about this. In its rules on executive clemency the State of New Mexico defines personal hardship for inmates as being terminally ill or being so ill that the prison medical system can't care for the patient any longer. Nevada says hardship doesn't count as an extraordinary circumstance. Interestingly, hardship isn't only a valid consideration in seeking immigration waivers or pardons, it's an essential part of the pitch, which seems unusual for a system that's considered by many to be far less understanding than its criminal counterpart.
The reason why family hardship doesn't qualify for dispensation is that it's basically ubiquitous. Hardship abounds, according to the most recent analysis of incarceration's financial impact on families. Nearly two thirds of families with an incarcerated member are unable to meet their family's basic needs. The cost of incarceration caused about half, 49 percent, struggle to afford food, and 48 percent had trouble paying for housing. The high cost of phone calls led more than one in three families into debt to pay for phone calls and visits alone.
There's one public instance when hardship factored into a clemency decision — and the response to it says so much about how little the plight of families plays into decisions on who gets forbearance on their punishment and who doesn't.
One of President Clinton's 177 pardons and commutations went to an attorney named Harvey Weinig who had been sentenced for helping the Cali drug cartel launder money received special mention. The New York Times reported that Weinig's application painted a picture of his two sons "suffering grievously." Clinton's Chief of Staff John D. Podesta said the humanitarian aspects of Weinig's application appealed to the president's advisors.
When Clinton's clemency list came under scrutiny by congressional investigators as well as a federal grand jury in 2001 – investigations that culminated in no charges — the halving of Weinig's sentence received special mention.
According to the report written for the Republican-majority House of Representatives "Justice Undone: Clemency Decisions in the Clinton White House," Weinig's arguments "relating to family hardship, simply fail to distinguish Weinig from other convicted felons." It wasn't that Weinig's family wasn't suffering; it was that they were suffering like everyone else that made his commutation so problematic.
Granting more pardons and clemency more often could restore people to their families to provide financial support. At the end of April, called Second Chance Month by presidential proclamation since 2017, President Biden commuted the sentences of 75 federal prisoners. It seemed like a start; seventy-five recipients in one load looks like a huge effort but most of them were already under home confinement, released under the CARES Act.
Biden's parsimonious pardons and clemency isn't unusual. The Prison Policy Initiative released a report the day after Biden's clemency spree revealing that states tend to underuse their executive privilege to grant clemency. The study tracked clemency in eight northeastern states and found that those eight granted only 210 commutations between 2005 through mid-2021. Rhode Island's executive capacity for mercy is as diminutive as the state itself; the Ocean State's governor granted only one commutation or pardon since 1950, and it was posthumous, for an inmate put to death in 1845.
The Prison Policy Initiative's report also noted that many applicants in the eight states under review don't even know the status of their bids for early release. That checks out beyond the borders of the study: Powell doesn't know what's happening with her son's petition, filed a while back when he had exhausted all of his appeals.
The most disturbing revelation from the report is that clemency seems an afterthought. Certain states don't even track the number of clemency applications filed.
That's likely because the focus of this executive fiat power is too narrow; it excludes people outside correctional facilities. Incarceration impacts families in devastating ways and yet their plight is inappropriate for clemency consideration.
The point that it's not the government depriving families of consortium or financial input, it's the loved one who broke the law doesn't work here. Family members are constituents as well and if clemency can improve their lives materially, their concerns and conditions should matter in these government proceedings, as disorganized and opaque as they are.
Requiring a 74 year old mother to get another job shouldn't be the way government executive leaders demonstrate grace.