Clinton Calls For End To 'Mass Incarceration' As Riots Become Campaign Issue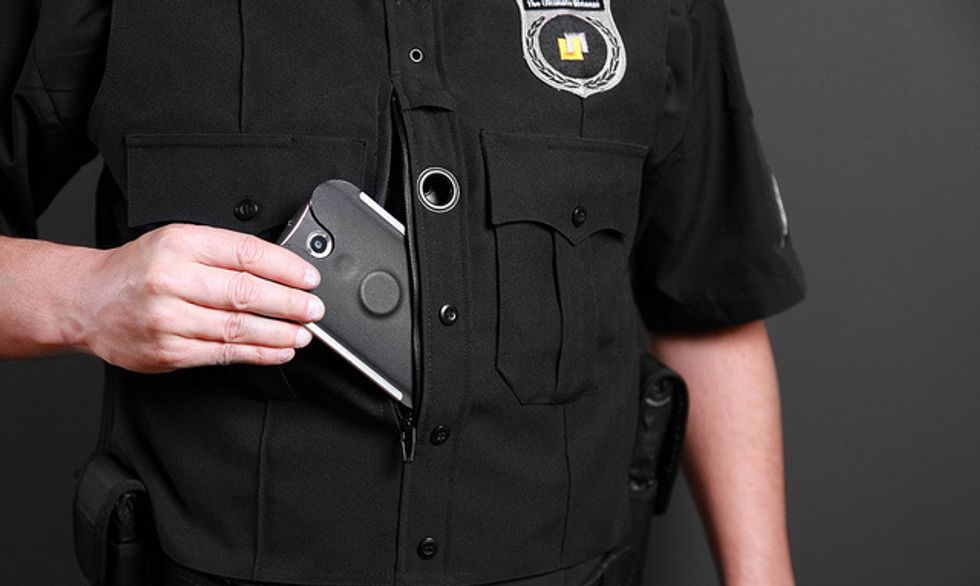 By Evan Halper, Tribune Washington Bureau (TNS)
WASHINGTON — Hillary Rodham Clinton focused her presidential campaign Wednesday on the unrest in Baltimore, vowing to work to upend the criminal justice system by ending the "era of mass incarceration" and equipping every police officer on the street with a body camera.
Her speech at Columbia University in New York City marked the unveiling of Clinton's first major policy proposal as a presidential hopeful, coming as candidates are under pressure to confront racial disparities in the criminal justice system highlighted by the violence in Baltimore.
"What we have seen in Baltimore should, and I think does, tear at our soul," Clinton said. "The patterns have become unmistakable and undeniable….We have to come to terms with some hard truths about race and justice in America."
Baltimore erupted in rioting Monday night, following the funeral of Freddie Gray, an African American man who was mortally injured while in police custody.
Clinton's plan also stems from the "listening tour" she has been on since launching her campaign this month. In round-table meetings with residents in the early ­voting states of Iowa and New Hampshire, the issue of drug abusers whose troubles were compounded by mental health problems played prominently.
"Our prisons and our jails are now our mental health institutions," Clinton said. "I was somewhat surprised in both Iowa and New Hampshire to be asked so many questions about mental health."
Clinton is joining a chorus of politicians demanding that police officers everywhere be equipped with body cameras.
"For every tragedy caught on tape, there surely have been many more that remained invisible," she said. "This is a common-sense step."
The sentencing reforms Clinton will champion focus on nonviolent offenders. She said they will include shifting people found guilty of such drug crimes from lockups to treatment and rehabilitation programs. Other alternative punishments would also be explored for low-level offenders, particularly minors, a Clinton campaign aide said.
Sentencing reform has broader political appeal than it once did. Tea party Republicans concerned about government overreach have joined Democrats in raising concern about inequities in the criminal justice system. Sen. Rand Paul, the Kentucky Republican running for president, is among those pushing for sentencing reform. Paul, whose ideology leans libertarian, argues the United States locks up too many people for minor offenses for too long a time.
Clinton alluded to the idea's inter-party appeal in her speech Wednesday.
"There seems to be a growing bipartisan movement for common-sense reform," she said. "Without the mass incarceration that we currently practice, millions of fewer people would be living in poverty."
Clinton repeatedly returned to what she says is racial injustice at the core of the existing policies, citing statistics that highlight how much harder the criminal justice system is on blacks than whites.
"We have allowed our criminal justice system to get out of balance," she said. "These recent tragedies should galvanize us to come together as a nation to find our balance again."
Photo: Utility, Inc. via Flickr