Clinton Campaign Will Turn Over Her Private Email Server To Justice Department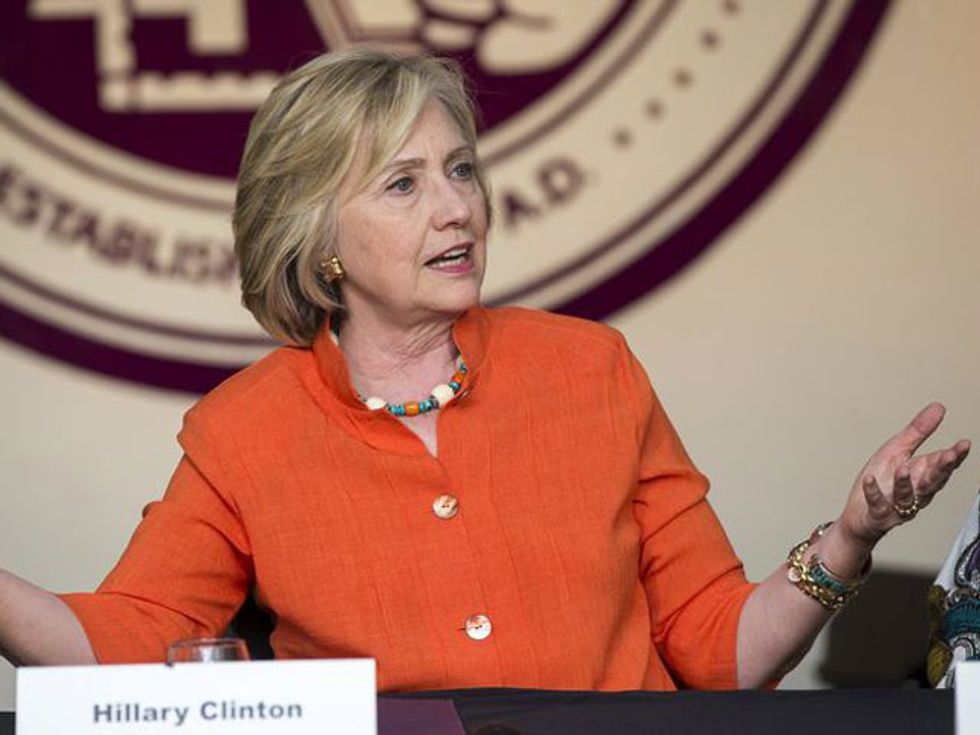 By Michael A. Memoli, Tribune Washington Bureau (TNS)
WASHINGTON — Hillary Rodham Clinton will turn over her private email server to the Justice Department, her presidential campaign announced Tuesday.
The decision comes weeks after government investigators said that her use of the server during her tenure as secretary of state led to classified information being breached. Clinton has said she was confident she never sent or received information that was classified at the time.
Clinton's use of a personal email account during her service in President Barack Obama's Cabinet was disclosed early this year as part of an investigation into the attacks that killed four Americans in Benghazi, Libya, in 2012. Her personal office said that more than 62,000 messages were sent or received over four years, and half were later determined to be private and destroyed.
The rest were turned over to the State Department, and Clinton asked that the messages, totaling 55,000 printed pages, be made public.
But questions have nagged Clinton, the Democratic presidential front-runner, about whether all correspondence related to official business had been disclosed. Republicans leading a congressional panel investigating the Benghazi attacks have questioned why Clinton herself was allowed to determine what constituted whether an email was personal or work-related and have pressed her to turn over her private email server.
In the meantime, the State Department and other agencies are reviewing her emails. A judge has ordered that they be released in batches once a month, ensuring that the controversy will dog Clinton's campaign for months to come even if nothing scandalous turns up in the emails.
In a statement, Clinton campaign spokesman Nick Merrill said the candidate hoped that the reviews would quickly determine which emails were appropriate to be publicly released, and that they would be released.
"In the meantime, her team has worked with the State Department to ensure her emails are stored in a safe and secure manner," Merrill said. "She directed her team to give her email server that was used during her tenure as secretary to the Department of Justice, as well as a thumb drive containing copies of her emails already provided to the State Department. She pledged to cooperate with the government's security inquiry, and if there are more questions, we will continue to address them."
(c)2015 Tribune Co. Distributed by Tribune Content Agency, LLC.
File photo: Democratic presidential candidate Hillary Clinton speaks at a Service Employees International Union roundtable on Home Care at Los Angeles Trade-Technical College in Los Angeles, California August 6, 2015. (REUTERS/Mario Anzuoni)