Clinton Foundation Awarded Top Rating By Charity Watchdog Group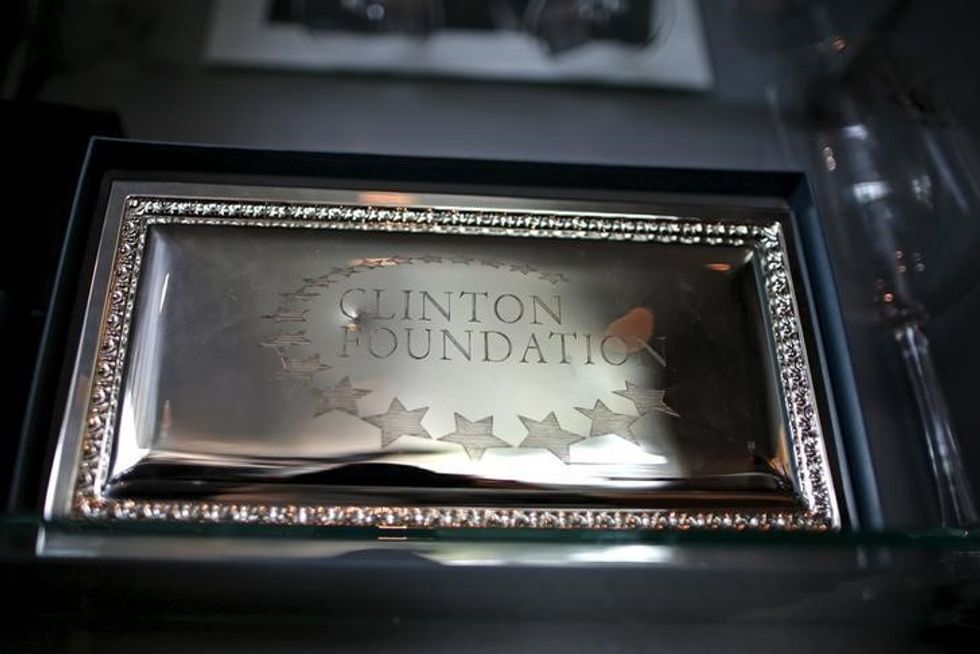 The Clinton Foundation has been awarded four stars, the top possible rating, by charity watchdog group Charity Navigator. According to a press release issued by the Foundation, it received a four star rating in both financial sub-categories the group assesses, accountability and transparency.
Charity Navigator based the rating on annual tax documents filed by the foundation. The group is a leading watchdog organization, and frequently evaluates charities for donor edification. Charity navigator itself was a member of the Clinton Global Initiative between 2012 and 2014.
Michael Thatcher, president of Charity Navigator, told TheAssociated Press the rating was not influenced in any way by the campaign. The Clinton Foundation has also received positive ratings from other charity watchdog groups, including the American Institute of Philanthropy's CharityWatch, from which the Foundation has an 'A' rating, and GuideStar, from which the foundation has a Platinum rating.
CharityWatch President Daniel Borochoff told CNN: "The Clinton foundation is an excellent charity. They are able to get 88% of their spending to bona fide program services and their fund-raising efficiency is really low. It only costs them $2 to raise $100. They are out there with other charities such as Doctors Without Borders, Salvation Army, the American Red Cross…"
The Clinton Foundation scored a total of 94.74 out of a possible 100, getting point reductions on two issues; its donor privacy policy and the process for setting the CEO's salary.
Thatcher said of the Foundation, "the numbers speak for themselves."
The Clinton Foundation has been under public scrutiny for its accepting donations from oppressive foreign governments including Saudi Arabia, the beneficiary of huge arms sales from the U.S.
[B]efore we allow the Clinton Foundation to be pressured to shut its doors because of subjective concerns about 'appearances,' before we take seriously the partisan rants by some hypocritical Republicans and rightwing Clinton haters, or — speaking of ranting and hypocrisy — by Trump himself, let's ask the question: Why not ask those who are suffering, starving, dying of AIDS or living in poverty around the world whether the Clinton Foundation should be shut down?
Photo: A Clinton Foundation souvenir is seen for sale at the Clinton Museum Store in Little Rock, Arkansas, United States April 27, 2015.  REUTERS/Lucy Nicholson