Clinton Regrets Not Using Official Email Account
@AFP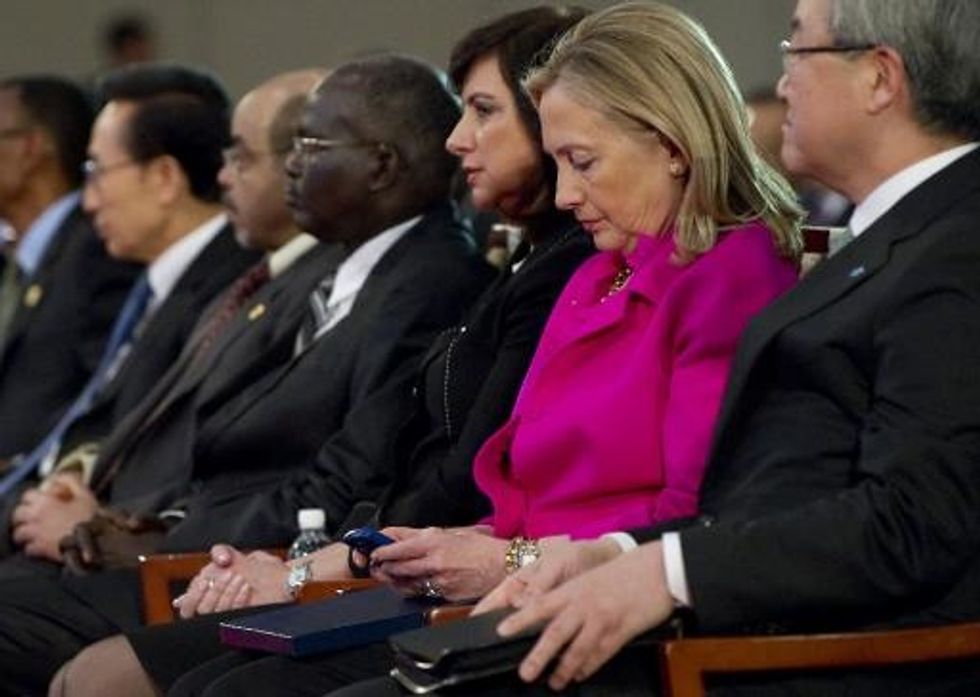 New York (AFP) – Probable White House candidate Hillary Clinton admitted Tuesday that she made a mistake in choosing for convenience not to use an official email account when she was secretary of state.
But, in remarks to reporters after attending a United Nations event, she insisted that her email set-up had been properly secure and that she had turned over all professional communications to the State Department.
"Looking back, it would have been better for me to use two separate phones and two email accounts," Clinton said, amid a political uproar over her decision to operate a personal email server.
The former top diplomat and first lady, the presumptive frontrunner for the Democratic Party's presidential nomination in 2016, has been accused of trying to improperly keep her emails out of the public domain.
"I opted for convenience to use my personal email account, which was allowed by the State Department, because I thought it would be easier to carry just one device for my work and for my personal emails instead of two," she said.
After she left office, she said, "we went through a thorough process to identify all of my work-related emails and deliver them to the State Department."
She welcomed the news that the State Department has begun the process of declassifying around 30,000 professional emails that she had handed over to them.
But she admitted that another approximately 30,000 personal emails had now been deleted — a fact that will likely be seized on by her critics.
"About half were personal that were not in any way related to my work. I had no reason to save them," she said.
"The server will remain private, and I think that the State Department will be able over time to release all of the records that were provided."
This story has been updated.
Photo: Then-Secretary of State Hillary Clinton checks her phone in Busan, Korea on November 30, 2011 (AFP/Saul Loeb)