Closing Statements Set In Boston Marathon Bombing Trial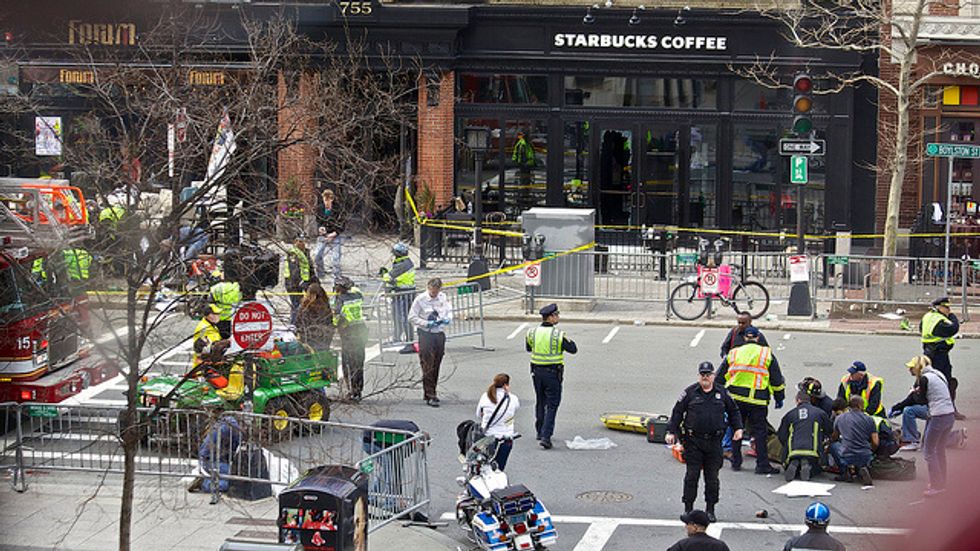 By Richard Serrano, Tribune Washington Bureau (TNS)
BOSTON — Lawyers in the Boston Marathon bombing trial of Dzhokhar Tsarnaev are scheduled to begin their closing statements in federal court here Monday morning, before the jury decides whether he is guilty in the attack that two years ago killed three people and wounded more than 260.
The closing statements come after a month of testimony and evidence, mostly from prosecutors who played surveillance tapes showing Tsarnaev along the race route before and after the blasts.
A guilty verdict is likely, given that Tsarnaev's lawyers have conceded he had a key role in the April 2013 bombings. The defense team hopes to persuade the jury to spare his life during the trial's penalty phase.
Once closing statements are finished, U.S. District Judge George A. O'Toole Jr. will announce which of the 18 jurors actually will decide the case. There are to be 12 jurors and six alternates.
The judge then will read the jury instructions explaining the law and how the jurors are to rule on the 30-count indictment against the 21-year-old Russian immigrant. Seventeen of the charges carry the death penalty.
At that point, the jurors will retire to the jury room to begin deliberating.
Deliberations could begin Monday afternoon or Tuesday morning.
The April 2013 bombings at the Boston Marathon finish line constituted the worst terrorist attack since Sept. 11, 2001.
Photo: Rebecca Hildreth via Flickr