CNN Is Sending The Wrong Message By Hosting Bill O'Reilly
@pamela_vogel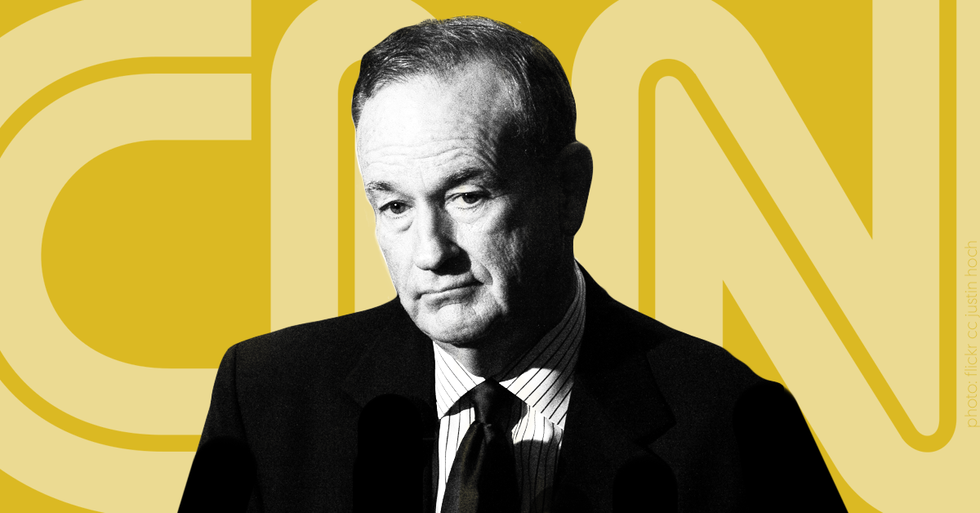 Reprinted with permission from MediaMatters.
Less than four months after reported serial workplace sexual harasser Bill O'Reilly was forced out at Fox News, he's returning to cable airwaves on CNN to promote his latest weird amateur history book.
CNN's Tom Kludt reported on August 10 — less than four months after O'Reilly was allowed to leave behind 21st Century Fox with up to $25 million in hand after several women reported him for sexual harassment — that O'Reilly will soon sit down for an interview with CNN's Michael Smerconish.
It's hard to think of another move by CNN that would be as wholly unnecessary and deeply insulting to its audience as this.
After O'Reilly and 21st Century Fox, Fox News' parent company, paid out at least $13 million in settlements with five women reporting sexual harassment by O'Reilly, and after weeks of relentless activism from progressive organizers including Media Matters and Color of Change, of advertisers pulling their ads from the O'Reilly Factor time slot, of more courageous women coming forward to share their own reports of misconduct by O'Reilly, of hundreds of sexual violence survivors asking Fox to do better, O'Reilly was finally deemed too toxic — even for Fox.
He has spent the months since his firing broadcasting his unsolicited thoughts about the news from his office, via  an independent podcast and, now, a video show available on his website for paying members. He was relegated to the sidelines, as ought to be the case for individuals who have shown repeatedly that they take advantage of the spotlight to reportedly harass and demean women. So why the fuck is CNN bringing him back on air?
Unless O'Reilly will be sitting for several questions exclusively about the widespread reports that he sexually harassed at least five women, there is no legitimate reason for this interview. Instead, it actually seems like O'Reilly will be promoting his new history book about the American Revolution, which is dropping in September. It says as much in the CNN Money report yesterday. Who asked for this? Who is the audience for this interview?
O'Reilly's opinion on literally anything, including but not limited to the Revolutionary War, is not in demand. It's remarkable that CNN is comfortable giving this man airtime at all.
By booking and airing this interview, CNN is telling O'Reilly that he has a chance to make a comeback, and that his reported treatment of women — for which he has shown no remorse — can be forgotten. CNN is also telling its employees and its viewers that the network cares more about Bill O'Reilly's history book and ratings than it does about the safety of women.
Good news, though, CNN: It's not too late to change your priorities.
Header image by Sarah Wasko / Media Matters