Cohen Ally: He Has 'Treasure Trove' Of Info On Trump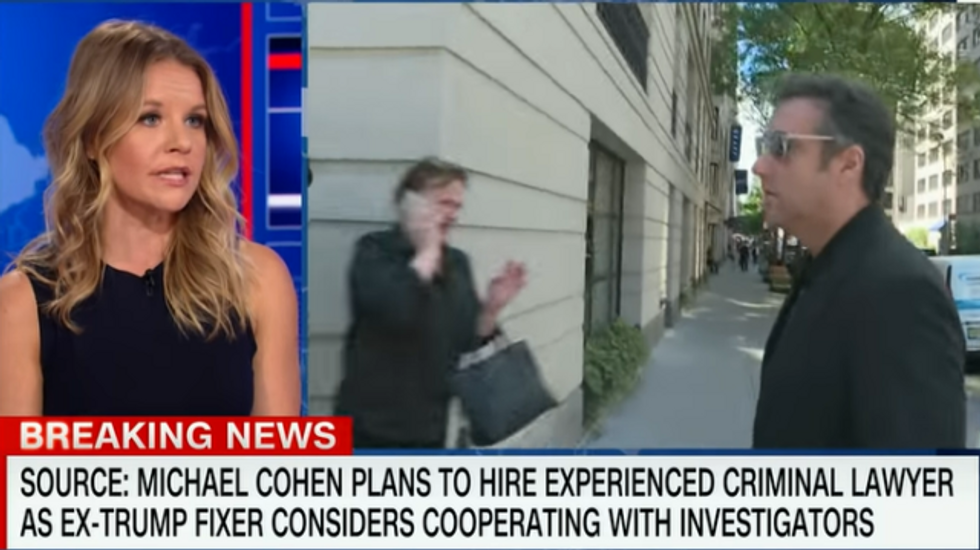 Reprinted with permission from AlterNet.
President Donald Trump's former lawyer Michael Cohen was furious when reports broke Thursday night that he is willing to tell special counsel Robert Mueller that Trump knew about a secret meeting with a Kremlin-linked Russian lawyer during the 2016 campaign, according to a new report from Vanity Fair.
Reporter Emily Jane Fox says that contrary to some speculation, sources close to Cohen say that his team did not leak the story. Cohen has been hoping to use that information as a part of a deal from federal prosecutors who are investigating him. No charges have yet been brought against Cohen.
Fox reports that the claim about the meeting was one of the "most valuable potential pieces of information" Cohen possessed.
However, Fox also reports that sources say Cohen has a "treasure trove" of information on the president.
"There's a lot more to come," one source said. "There's a lot. You're with someone for 10 years, you don't think there's a lot? The Trump Organization is a big business, and nobody in that place made a decision without his knowledge."
Cohen reached out to ex-Trump aide Steven Bannon, according to the report, who has, like Cohen, been exiled from the president's inner circle. While Bannon reportedly said that they should only communicate through lawyers, he also said they should reconnect once the "storm passes."
Cody Fenwick is a reporter and editor. Follow him on Twitter @codytfenwick.