Cohen Pleads Guilty In Deal With Special Counsel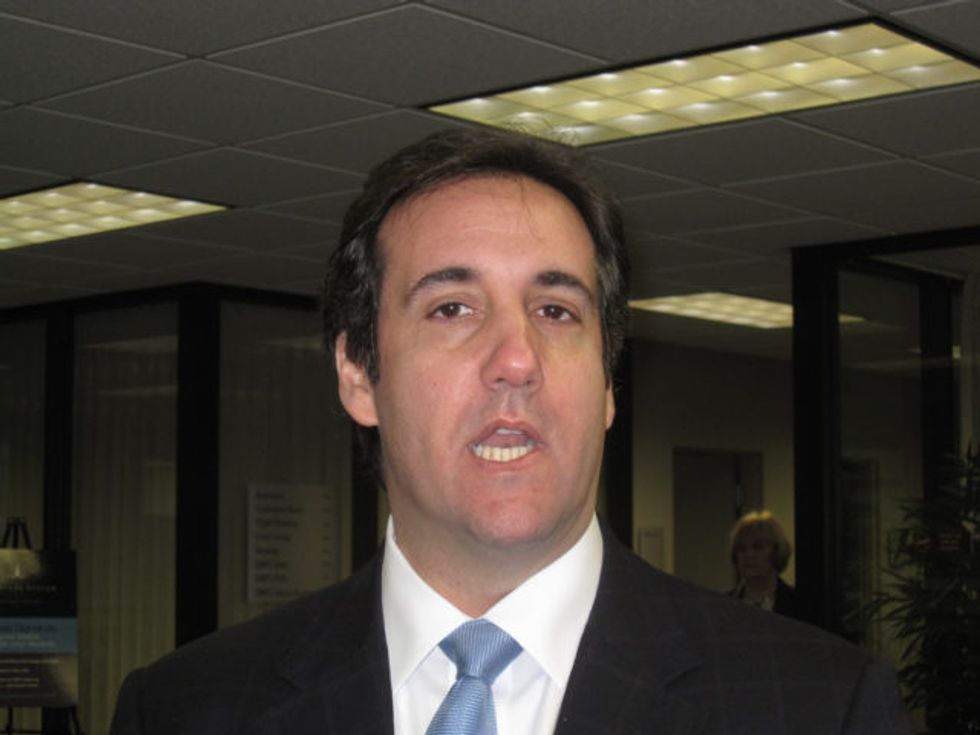 Reprinted with permission from Shareblue.
Michael Cohen, Trump's longtime attorney, appeared in federal court this morning to agree to a plea deal with special counsel Robert Mueller.
Cohen, who previously pleaded guilty to multiple felonies and implicated Trump in illegal activities to influence the 2016 election, also pled guilty to additional charges of making false statements to Congress, according to ABC News.
The Associated Press reports that the plea deal involves "lying to Congress about Trump real estate project in Russia."
This is Cohen's first plea deal with the Mueller team, as his previous plea deal was with federal prosecutors with the Southern District of New York office.
Ever since his first plea deal, Cohen has been rumored to be working with Mueller's team to help with the investigation into the Trump campaign's ties to Russia.
"Cohen has spent more than 70 hours in interviews with Mueller's team," sources told ABC News. "The questioning has focused on contacts with Russians by Trump associates during the campaign, Trump's business ties to Russia, obstruction of justice and talk of possible pardons."
The fact that Trump's longtime personal attorney is so closely working with those investigating him should be extremely worrying for Trump.
"[F]or most high-powered business people with complex business interests, having one's personal attorney become a star witness for the prosecution is the worst possible legal nightmare," Kendall Coffey, a former United States Attorney in Florida, told ABC News.
In recent days, Trump has used Twitter to lash out against Mueller and the team that is investigating his campaign. On multiple occasions, Trump has called the investigation "a witch hunt" or compared Mueller to Joseph McCarthy.
Trump has provided no evidence to back up his ludicrous claims.
Even as Trump rails against him, Mueller's team has been methodically collecting evidence, convictions, and guilty pleas over the past several months.
Trump's former campaign chairman (Paul Manafort), deputy campaign chair (Rick Gates), and first choice for national security adviser (Michael Flynn) have all either pleaded guilty to, or been convicted of, felonies.
With enthusiastic cooperation from Michael Cohen, no one knows what other indictments could be in store.
But Trump sure does seem nervous.
Published with permission of The American Independent.