#EndorseThis: Colbert Roasts The Royals And Piers Morgan
@nationalmemo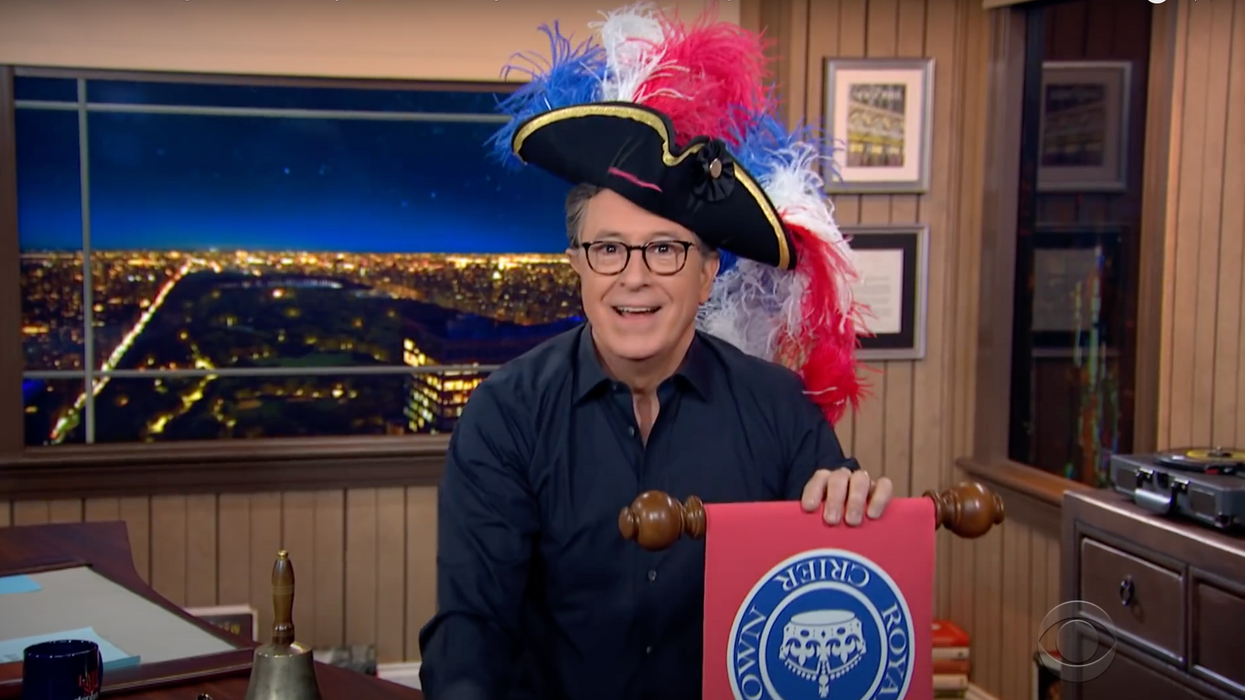 Screenshot from The Late Show with Stephen Colbert
With four years of an imbecile in the Oval Office, late night hosts have had a plethora of material to keep viewers amused, however darkly. But Oprah Winfrey's interview with Meghan Markle and Prince Harry -- and its aftermath -- offer an entirely new comic opportunity.
All late night hosts have had their way with the Royal Family, but it's Stephen Colbert for the win. It's a joy to watch him dismantle the "royal rebuttal" and take down "Spotted Dick" Piers Morgan, who had an embarrassing tantrum and then quit Good Morning Britain.
Dressed in a ridiculous herald outfit, Colbert notes how "fans of the royal family dumped a crumpet in their knickers." He doesn't let up -- and you will laugh.
Palace Refutes Meghan And Harry's Claim Of Royal Racism, Piers Morgan Quits In A Fitwww.youtube.com