Colorado GOP Chairman: No More Recalls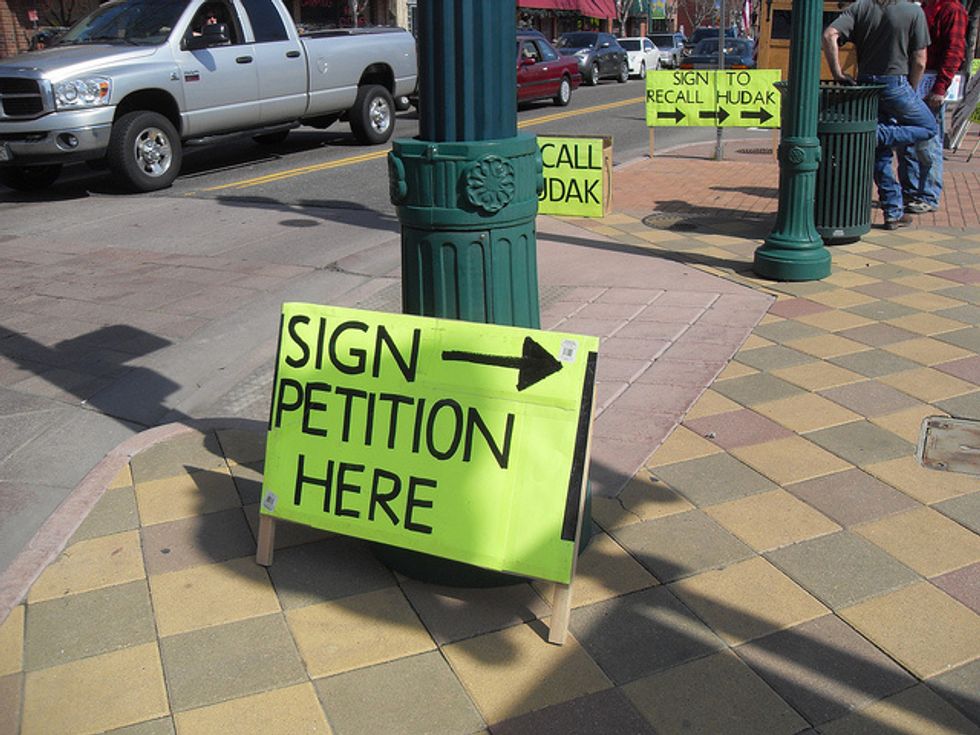 As "gun-rights" advocates in Colorado band together in support of another recall effort against a Democratic senator, the state's GOP chairman Ryan Call warned his party that such a move could have serious consequences in the 2014 midterm elections.
"This recall election would undermine our efforts in the governor's race, the U.S. Senate race, and to win a Senate majority if voters perceive that Republicans are trying to win a majority through recalls," Call told Fox 31 Denver.
According to conservatives backing the latest recall effort, Senator Evie Hudak (D-CO) "infringed upon our constitutional right to keep and bear arms," and "voted to make all citizens less safe and to drive hundreds of jobs from Colorado."
Though Call says "the job of the Republican Party is to get Republicans elected when there are regular elections," the message seems lost by some in his party. Just a month ago, two successful NRA-backed recalls used the same argument to justify unseating Democratic Colorado senators John Morse and Angela Giron  after they voted for stricter gun reform. However, as Call points out, this newest effort has less to do with preventing gun reform, and more to do with overturning Senate Democrats' one-seat majority.
Call also made it clear that the "party is not leading this charge," but rather a small faction in the GOP.
"Using recalls to attempt to win majorities is not something that will be led or championed by the Party," the state Republican chairman added.
There is a good chance that the latest recall – which requires 18,962 signatures by December for certified petitions – will not be successful. Earlier this year, gun-rights activists were unsuccessful in gathering enough signatures to unseat Hudak.
Call did say that if the recall elections are successful, however, the "Republican Party will help identify a successor candidate." Even so, a successful recall represents a growing divide within the Republican Party and serves as another example of partisan power driving Republican ambition — two things that might not resonate well with voters more concerned with valid, pressing issues.
As Call put it, "There are already a lot of things competing for our time, attention and resources."
Photo: Paulswansen via Flickr