'Combat Ready' Christie Rips Media, Insists He Will Rebound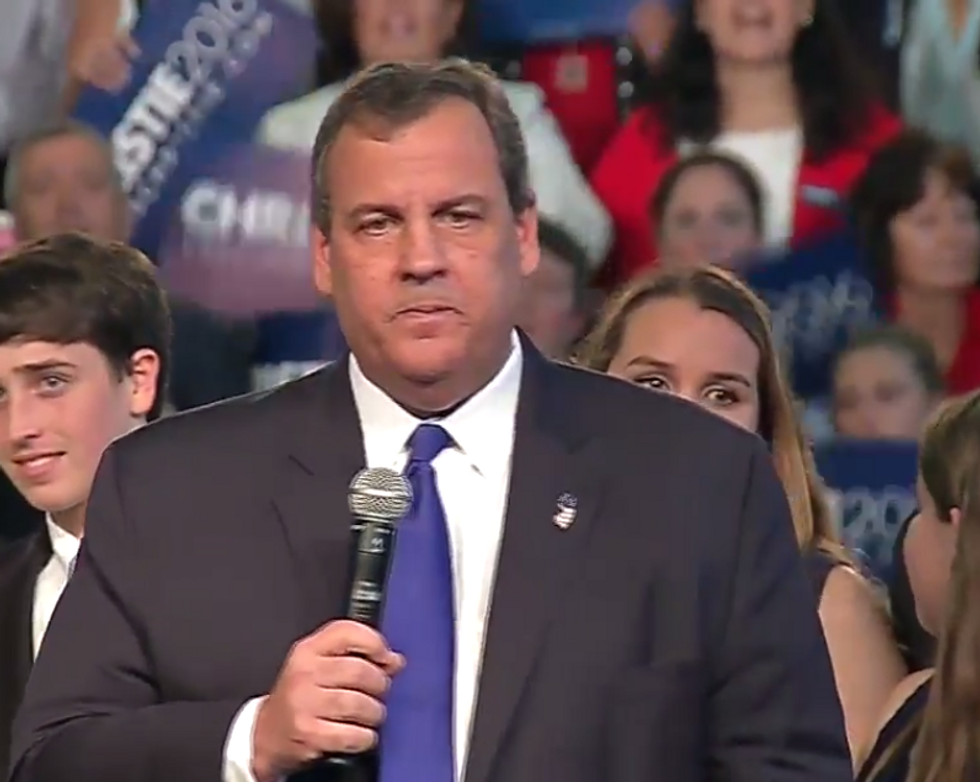 By David Lightman, McClatchy Washington Bureau (TNS)
WASHINGTON — A defiant Chris Christie on Monday declared himself "combat ready" for the presidential campaign, painting himself as the victim of relentless, unfair media attacks.
Christie, the governor of New Jersey, last week announced his bid for the Republican nomination. His poll numbers are low in his state and in the presidential sweepstakes.
Christie has been battered by controversy over the 2013 closing of access roads to the George Washington Bridge, which links New Jersey with New York City. Officials close to the governor had a role in closing some of the lanes, a payback to a local mayor who refused to help Christie. Two former top Christie aides were indicted last month on federal charges they conspired to disrupt the traffic. They pleaded not guilty.
Christie, speaking Monday on MSNBC's Morning Joe, said again he not only had nothing to do with the closing, but was unfairly tarnished.
"Remember the beginning, it was 'He did this. He directed it. He's this kind of guy.' Then all of a sudden, you're not. Then they say OK. Now what do we do?
"So instead of just standing up and saying what they should say, which is we're sorry, governor, for having jumped to conclusions. We're sorry for having prejudged this. We're sorry for having not only accused you, but convicted you. They say, oh, well, all right, now it's a culture," Christie said.
"It wasn't a culture, because if it was … there would have been a lot of these incidents."
Christie ripped the media. "How about nightly specials on this network for five months calling me Attila the Hun? How about, you know, relentless attacks from The New York Times and the media?" he asked.
He noted that other governors seeking the White House, such as Wisconsin's Scott Walker and Louisiana's Bobby Jindal, have also seen their popularity fall recently.
In his case, Christie said, "the bridge stuff is part of it for certain. And the relentless negativity that I was subjected to. And then combine that with the idea that you've got a guy that going to run for president. When that happens, the combination of the two brings your numbers down."
"The numbers are going to go back up. They all do."
(c)2015 McClatchy Washington Bureau. Distributed by Tribune Content Agency, LLC.
Screen capture via ChrisChristie.com