To Confront Trump's Betrayal, Democrats Must Act Urgently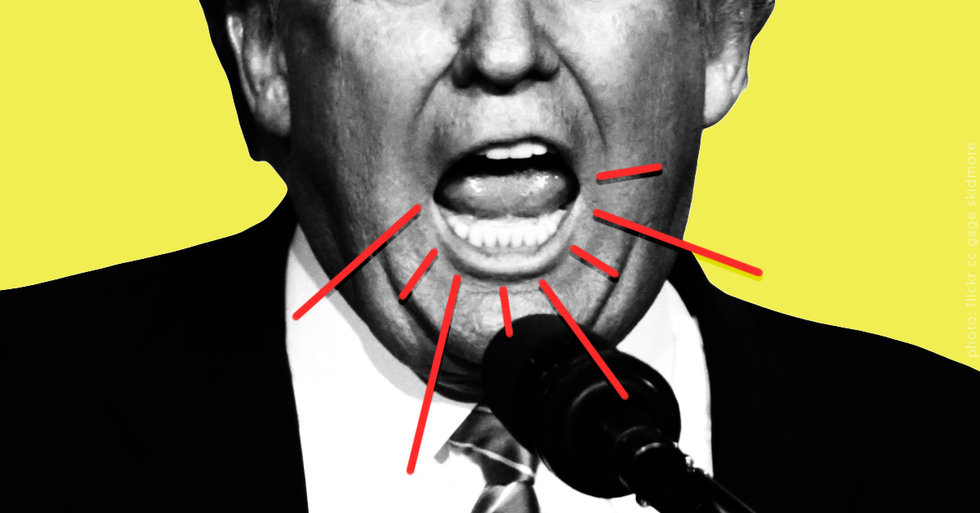 Reprinted with permission from the Alliance For Justice blog Yeomans Work.
Attorney General Barr unveiled a heavily smudged version of Robert Mueller's report twelve days ago. He misrepresented its content both in writing and at a press conference before its release. His false narrative – that the president had engaged in neither collusion nor obstruction – continues to resonate with much of the public. While journalists and experts who have read the 448-page report have rejected Barr's take and marveled at his audacity, the burden rests with Congress to set the record straight. Congress responded initially with a face-plant, otherwise known as recess. It returns this week to try again.
The lack of urgency shown by Democrats in the House in response to the release of the redacted report is dissipating momentum to hold Trump accountable. The report is an astonishing blueprint for impeachment. It reaffirms Trump's fundamental betrayal of the country. The report describes in riveting detail the "sweeping and systematic" attack on our electoral system by Russia. It finds that the Trump campaign knew of the attack and concluded that it would benefit Trump's electoral prospects. The campaign failed to inform the FBI of Russian overtures. Even after the intelligence agencies informed Trump of the assault by Russia on his behalf, Trump denied Russia's culpability. He continued to do so after he became president and had access to all of the intelligence on the attack. He stood next to Vladimir Putin before television cameras in Helsinki and told the world that he had no reason to doubt Putin's assurance that Russia had not interfered in the election. Trump has consistently refused to accept his responsibility to lead the nation's defense against ongoing and future attacks on our elections.
The remainder of the report should be read through that lens of unpatriotic self-interest. Trump obstructed Mueller's investigation at every turn. He fired or tried to fire key officials, dangled pardons, attacked the investigators, and lied repeatedly. Though many of these episodes could be prosecuted if not for OLC's opinion prohibiting indictment of a sitting president, their criminality is not a prerequisite for impeachment. In combination, they portray a man remarkably unfit for office, who is willing to abuse the public trust to serve his personal needs. The report portrays a weak president, who, for good reason, doubts the legitimacy of his election and will do anything to defend it.
Trump's strategy now is to run out the clock. Democrats need to respond with urgency, but they are flirting with playing his game. Calling Barr to testify about the report is a poor play. Barr has already taken his opportunity to spin the report. He doesn't merit another platform. The Committee's recognition that it needed to have counsel question Barr once each member had exhausted her five minutes is encouraging. But Barr's presence will give Republicans a chance to lob conspiracy theories that Barr will embrace. Barr's reluctance to answer questions from counsel instead of the less prepared and more verbose members reveals that his true intent is not to be transparent, but to control the message.
Barr's threat not to testify is a gift to House Democrats. They should denounce his unwillingness to cooperate, issue a subpoena for a much later date, and move on with their hearings into the meat of the findings in Mueller's report, starting with Mueller himself.
Trump has vowed to fight every request for information and subpoena from Congress. This fight now spans at least six committees, covering such diverse issues as tax returns, the Emoluments Clauses, and security clearances. Trump's total resistance strategy guarantees that the war will be fought on multiple fronts and each front will move slowly. This process will diffuse public focus and delay any reckoning.
Trump's posture of resistance adds further fuel for impeachment. He is denying the fundamental role of Congress in overseeing the executive branch. His unwillingness to authorize testimony or the production of documents manifests contempt for Congress similar to the contempt that formed one of the proposed articles of impeachment against Richard Nixon.
Trump is pushing the House toward impeachment. His posture strengthens the case for bundling investigation of all of his obstructive and contemptuous conduct into hearings in a single forum that is focused on moving toward impeachment. While crystal balls are in short supply, the political argument against impeachment is not clear. Polling suggests that 37 percent of the general public and 60 percent of Democrats support the initiation of impeachment. Those numbers seem remarkably high considering that Barr's spin as amplified by Trump has dominated the news. The polling was conducted before Trump's full rejection of oversight.
People have not read – and will not read – the full report. Nor are they likely to pay close attention to diffuse oversight hearings in a variety of different committees. But they will pay attention to high-drama, focused hearings in a single committee that lay out the evidence in the report. Democrats need to trust that the public will react with disgust and horror to Trump's astonishing abuse of the public trust. Recall that Republicans presented united opposition to Nixon's impeachment and it wasn't until two weeks before his resignation that a majority of the country first supported his removal from office.
True, the Senate is unlikely to vote for removal, but months of hearings in the House followed by a trial in the Senate will make every American aware of Trump's betrayal and will force every Senator to defend their vote to keep Trump in office. That's a pretty powerful lead into the 2020 election.
This process will not be easy. While Congress may have the legal right to demand that witnesses testify and the executive branch produce documents, the forces of time and inertia favor the president. The House must rely on contempt citations followed by civil enforcement litigation. The process will take time, but moving to impeachment will strengthen the House's legal position in overcoming executive privilege and objections to the scope of its investigation. It will also help in obtaining grand jury material collected by Mueller.
The clock is ticking.
Bill Yeomans is the Senior Justice Fellow  at Alliance for Justice. He previously taught constitutional law, civil rights, and legislation at American University Washington College of Law. He previously served for 26 years in the Department of Justice, where he litigated cases involving voting rights and discrimination in employment, housing, and education, and prosecuted police officers and racially motivated violent offenders before assuming a series of management positions, including acting Assistant Attorney General.