Confusion Surrounds Conflict Of Interest Cases In Congress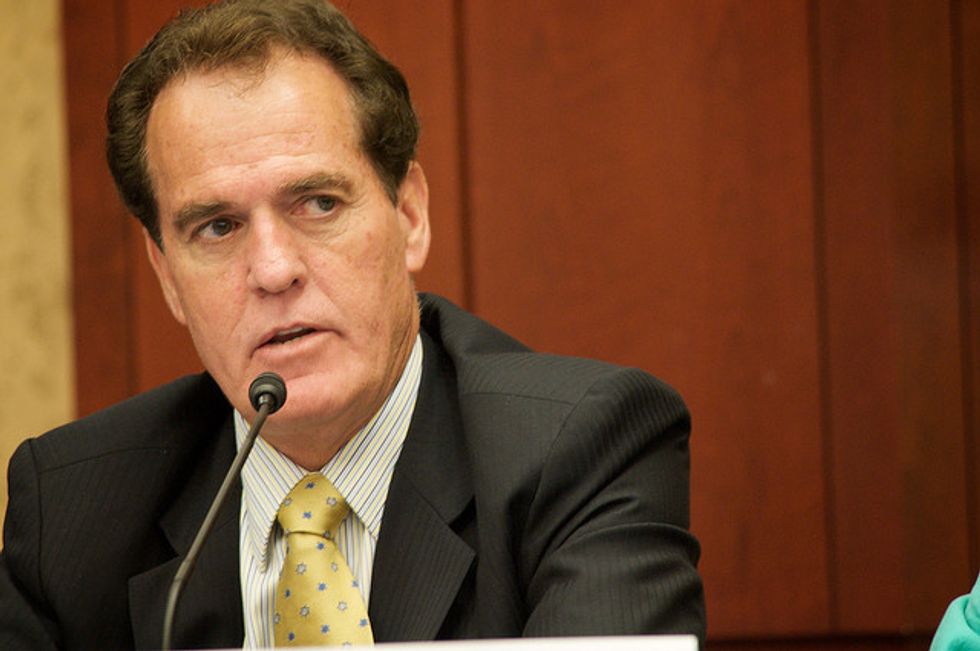 By Hannah Hess, CQ Roll Call (TNS)
WASHINGTON — Congressional investigators closed the 113th Congress with two reports touching on one of the murkiest subjects in the ethics manual: financial conflicts of interest.
Investing in companies tied to their home districts can help members understand the impact federal government decisions have on the private sector, but those ventures sometimes create a risk to their reputation.
"A congressman should zealously represent his constituents — he just can't be one of them," said Craig Engle, head of the political law group at Arent Fox LLP. He served as general counsel to the National Republican Senatorial Committee for five years, counseling candidates on laws related to elections and holding office, before moving to private practice.
"If you really want to make money, be a businessman," he said in an interview. "If you want to make a difference, be a congressman. But you can't be both at the same time."
House rules prohibit members from using their seats to build their personal fortunes. The Code of Ethics bars people in government service from dishing out special favors and privileges, or accepting special benefits that might influence their job performance.
Following tricky decisions related to corruption allegations against Democratic Reps. Shelley Berkley of Nevada and Maxine Waters of California, the House Ethics Committee acknowledged that the House needs clearer guidance on conflict of interest rules.
In May 2013, the committee appointed a bipartisan group to study matters related to the disclosure and handling of personal financial interests in the chamber. No public recommendations have been released by the panel, consisting of Indiana Republican Susan W. Brooks and Florida Democrat Ted Deutch, but committee staff continue to field questions on the rules, and investigate alleged violations.
"If you go to the government to ask its advice, you should be able to rely upon that advice," Engle said. That principle helped save one congressman, and condemn another.
In the case of Rep. Tom Petri, the committee found the Wisconsin Republican sought and relied upon its advice related to his advocacy on behalf of Oshkosh Corp. and Manitowoc Co., two firms based in his district in which he owned hundreds of thousands of dollars worth of stock. Although informal, staff-level advice is not a shield from future sanctions, congressional offices should be able to rely on the guidance, the report reasoned.
In five other instances where Petri used his position in Congress to help the companies but didn't seek guidance, the committee determined his conduct was consistent with previous advice or didn't raise concerns. The panel determined it would be "inequitable" to sanction Petri after his office had "proactively and repeatedly consulted with the committee staff on whether and how Petri could lawfully and properly engage in official actions on behalf of entities in which he had a financial interest."
The 17-term congressman heralded the bipartisan committee's Dec. 11 report as effectively clearing his name before his final term expired.
Retiring Rep. Phil Gingrey received a final report from the panel that was far less positive for his legacy. The Ethics Committee issued a report and letter scolding him for trying to help the Bank of Ellijay, a now-failed financial institution in which he owned stock. The Georgia Republican also occupied a seat on the bank's board of directors.
Gingrey's office helped arrange meetings with high-ranking Treasury Department officials and influential lawmakers for bank representatives, who wanted to talk about the Troubled Assets Relief Program. During the probe, Gingrey told investigators he was aware of a conflict of interest and knew he needed to be "very, very careful," but the committee noted he still did not try to avoid the situation.
In chastising Gingrey, the committee relied upon guidance from 2009 that made clear members could not take official action on behalf of non-constituents in cases where they had financial interest. Although Gingrey's lawyer tried to assert confusion surrounding conflict of interest rules, the panel found no ambiguity.
One part of the Dec. 11 report served as a reminder that this was not Gingrey's first encounter with conflict of interest rules. In 2007, he sought guidance on whether his campaign could hire his daughter as a fundraising consultant. He was informed that he could do so, but was cautioned to "avoid situations in which even an inference might be drawn suggesting improper action."
Photo: Republican Conference via Flickr