Congress Needs More Details On Iran Nuclear Deal, Top GOP Senator Says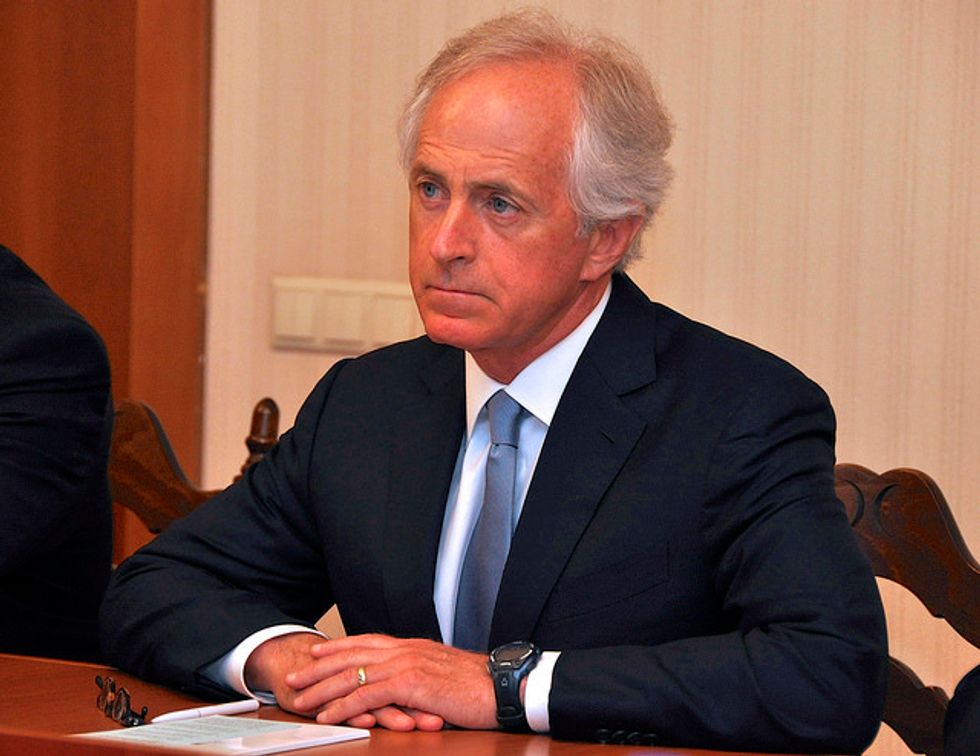 By David Willman, Tribune Washington Bureau (TNS)
WASHINGTON — With the details of a nuclear agreement with Iran still being debated, a prominent Senate Republican said Sunday that Congress should insist on learning more before deciding whether to support a final deal.
Sen. Bob Corker of Tennessee, chairman of the Senate Foreign Relations Committee, said he will seek the panel's vote as soon as April 14 on his proposal to prohibit President Barack Obama from suspending economic sanctions against Iran for 60 days while Congress reviews the matter.
Obama has warned Congress against doing so, suggesting that it could scuttle a deal. In exchange for Iran's compliance with terms aimed at preventing its development of nuclear weapons, a variety of sanctions imposed by the U.S. and five other world powers would be relaxed or withdrawn.
"Many, many details are unknown at this point," Corker said on Fox News Sunday. "I don't know how anyone could really ascertain whether this is something good or bad yet for the American citizenry."
Corker — who last month declined to join 47 other GOP senators in signing a public letter to Iranian leaders that warned that the enforceability of provisions agreed to by Obama might not outlast his administration — continued Sunday to stake a more centrist position.
"This is the place for sober and thoughtful people to dig in," he said. "I want to see a negotiated agreement."
Corker said that he had conferred three times in recent days with U.S. Energy Secretary Ernest Moniz, a nuclear scientist who participated in the negotiations with Iran.
Moniz, appearing Sunday on CBS's Face the Nation, strongly endorsed the framework agreed to by Iran, the U.S., Germany, France, Britain, Russia, and China.
He said the terms would limit Iran's enrichment of uranium and provide international inspectors with "unprecedented access and transparency."
"If they fail to meet any of the requirements, we are going to know," Moniz said, adding that existing economic sanctions would be relaxed "only when they have substantially complied."
Moniz's enthusiasm was echoed by Benjamin J. Rhodes, a deputy national security adviser to Obama, who said on CNN's GPS that, "on the merits, this is a very strong deal."
Additional support for the pending deal was voiced Sunday by Sen. Dianne Feinstein, D-Calif, who also chided Israeli Prime Minister Benjamin Netanyahu for his staunch opposition.
"I think this is the best that's going to get done," Feinstein said on CNN's State of the Union. "It's a better agreement, candidly, than I thought it was ever going to be."
Feinstein, the ranking Democrat serving on the Senate Select Committee on Intelligence, added, "We're on the cusp of something that can be workable."
Asked about Netanyahu's opposition, which the prime minister reiterated Sunday on ABC's This Week, Feinstein said: "This can backfire on him. And I wish that he would contain himself."
(c)2015 Tribune Co., Distributed by Tribune Content Agency, LLC
Photo: Sen. Bob Corker (Courtesy U.S. Embassy of Moldova via Flickr)