Congress Overseer Subpoenas Kerry On Benghazi
@AFP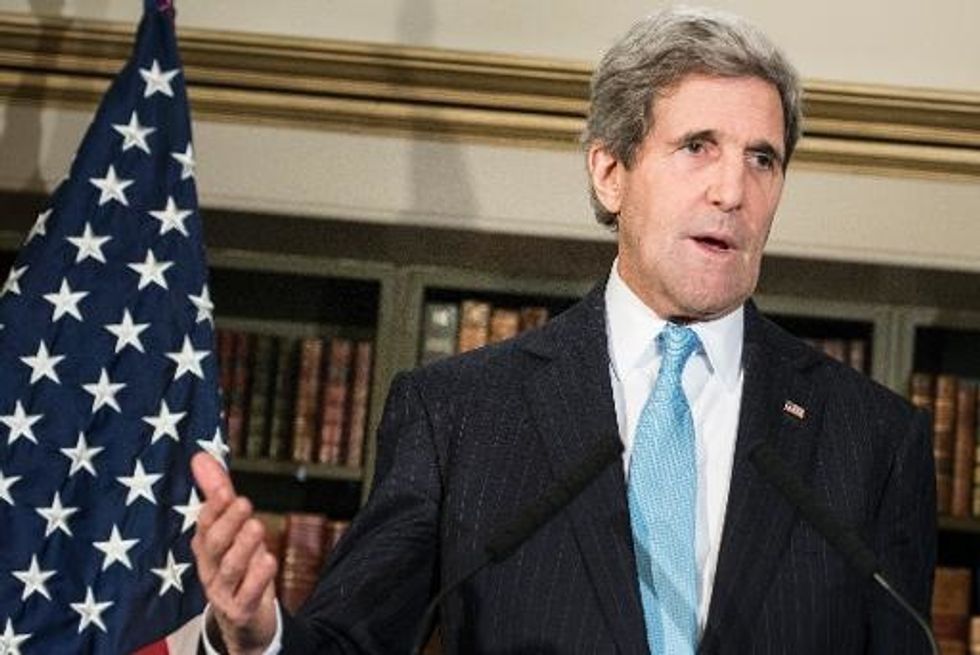 Washington (AFP) – U.S. Secretary of State John Kerry was slapped with a subpoena Friday by Congress's main oversight panel demanding he testify about how the Obama administration responded after a deadly 2012 attack in Benghazi, Libya.
House Government Oversight Committee chairman Darrell Issa announced the subpoena in a tweet, saying he requires that Kerry testify on May 21.
"It is because the State Department has failed to meet its legal obligations that I have issued a subpoena to Secretary Kerry," Issa wrote.
The move comes after a conservative group on Wednesday published a White House email it had obtained via a legal challenge and which critics said shows an attempt to put a political spin on the assault.
In the email three days after the September 11, 2012 assault, Obama's deputy national security advisor Ben Rhodes told Susan Rice — at the time U.S. envoy to the United Nations — to blame the attack on local anger in Benghazi over an anti-Muslim Internet video.
It has since become clear that the attack on the mission, which cost the lives of four Americans, including ambassador Chris Stevens, was planned by armed militants.
Republicans including Issa, House Speaker John Boehner and Senator Lindsey Graham have argued that the White House misled Americans about what happened, particularly in the weeks after the attack, which occurred at the height of the U.S. presidential race won by incumbent Barack Obama.
Issa demanded administration officials release any and all documents related to Benghazi.
"The State Department is not entitled to delay responsive materials because it is embarrassing or implicates senior officials," Issa wrote.
On Thursday the White House dismissed Republican pressure on the issue, saying critics were seeking to "politicize a tragedy" and uncover a conspiracy where none existed.
AFP Photo/Brendan Smialowski