Congress Will Probe Trump 2016 Hush Payments To Women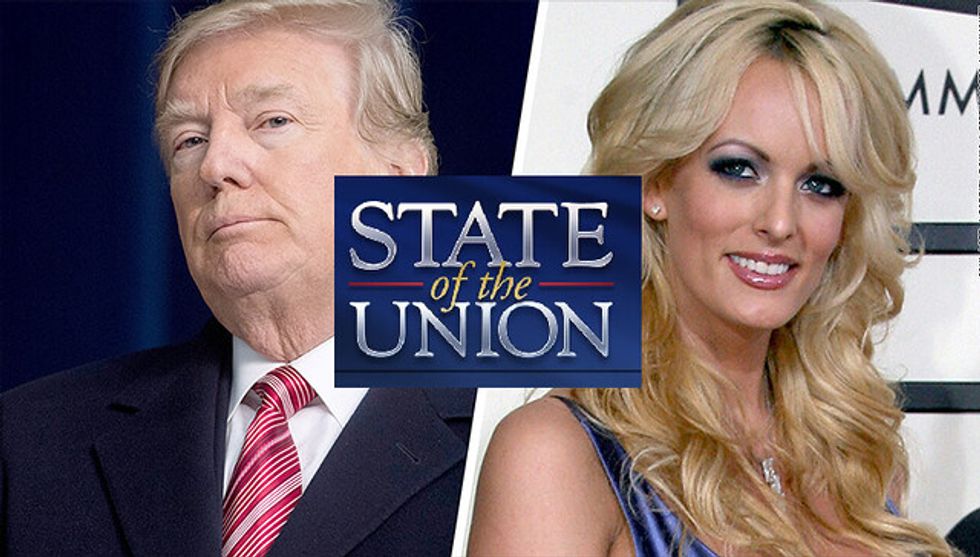 Trump's role in hush money payments to mistresses prior to the 2016 election could be an impeachable offense, Democrats told the Washington Post on Monday.
The House Judiciary Committee is planning on looking into how Trump directed payments to silence Karen McDougal and Stormy Daniels, two of Trump's mistresses.
"The fingerprints are all over this one — it's not like a big mystery," Rep. Jamie Raskin (D-MD), a member of the House Judiciary Committee, told the Post. "And now it's left to Congress again to figure out what to do with the lawbreaking and apparent impunity of the president."
In the lead-up to the 2016 election, Trump directed Michael Cohen, who was at that time his personal attorney and fixer, to arrange hush money payments to both McDougal and Daniels so they would not speak about their affairs with Trump. McDougal was paid $150,000 and Daniels was paid $130,000.
Payments to McDougal went through AMI, the parent company of the National Enquirer, and amounted to an illegal campaign contribution. Cohen made payments to Daniels, and was reimbursed by the Trump organization, including checks signed by Trump himself.
Trump himself admitted to authorizing the hush money payments in May 2018, saying Cohen arranged for a nondisclosure agreement to be made.
According to Trump's own Justice Department, this activity was a felony, because the payments were made to influence the 2016 election. Cohen pleaded guilty to arranging the hush money payments in a plea agreement with the Southern District of New York, which was one of the charges that landed him in prison for three years.
In testimony before Congress, Cohen admitted he carried out the hush money payments at the direction of Trump.
In February, Cohen said he "pled guilty in federal court to felonies for the benefit of, at the direction of, and in coordination with Individual #1. For the record: Individual #1 is President Donald J. Trump."
The House Judiciary Committee plans on hearings into Trump's role as soon as October, according to the Post. Witnesses could include AMI employees involved in the scheme.
The investigation is in addition to inquiries about Trump's obstruction of justice efforts outlined in special counsel Robert Mueller's report. While Mueller laid out evidence of 10 possible instances of obstruction of justice by Trump, the Judiciary Committee is already looking closely into five of them. The hush money payments will be the sixth offense.
The majority of House Democrats want to open an impeachment inquiry into Trump, and a look at Trump's role in an illegal hush money scheme could provide even more evidence of Trump's lack of fitness for office.
Published with permission of The American Independent.