As Right Wing Rages, It's Becoming Clear Who Won Debt Battle
@kos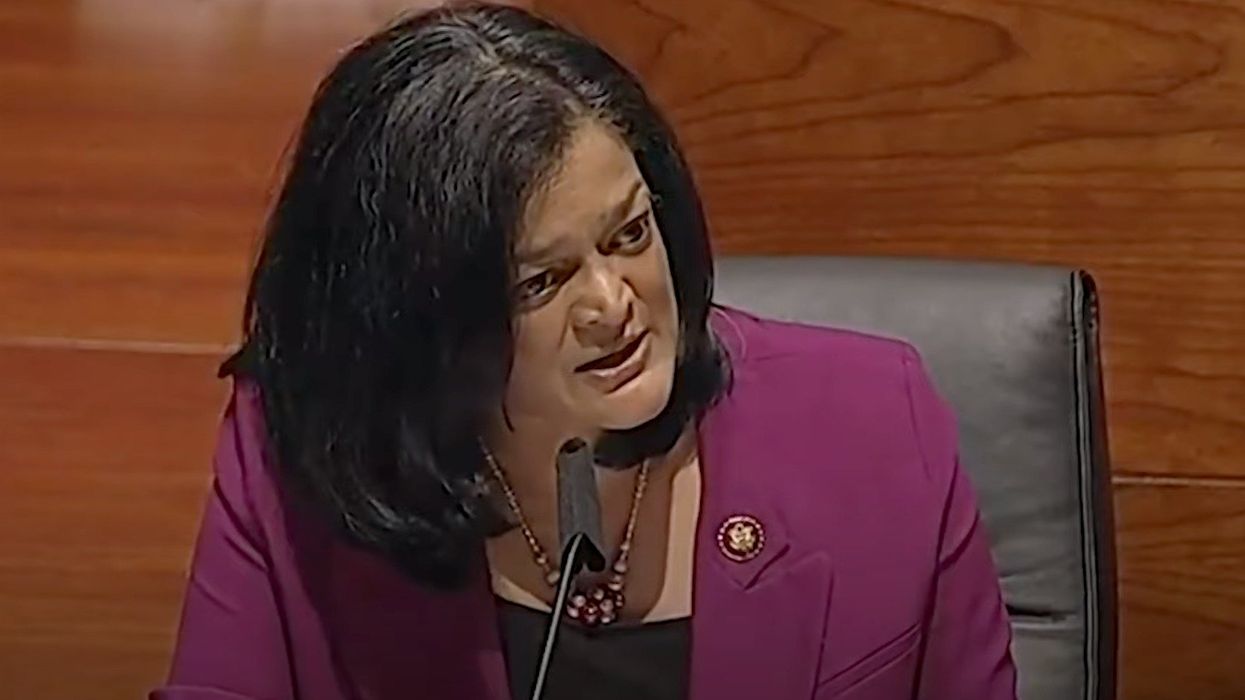 As the full text of the debt limit deal is released, reactions are streaming in.

Let's start with the Democrats, who had been pretty quiet as the early details leaked. Rep. Pramila Jayapal (D-WA), who chairs the House Progressive Caucus, told CNN that she is waiting on the legislative text to make a final voting decision: "That's always, you know, a problem, if you can't see the exact legislative text. And we're all trying to wade through spin right now." That said, she mocked Republicans for not getting what they claimed to want: a reduction in the deficit. Hard to do that when they increased Pentagon spending and removed IRS funding designed to collect unpaid tax revenue.
\u201cHouse Progressive Caucus Chair Pramila Jayapal (D-WA) on the GOP and the debt limit deal, "You've got to ask yourself, what was all of the drama for? Because they didn't get what they said they wanted. We knew that was never actually what was on the table."\u201d

— Sarah Reese Jones (@Sarah Reese Jones) 1685282555
With the legislative text out, House Democratic leaders sounded optimistic late in the day about Progressive Caucus support.
\u201cSenior House Dem tells @Axios that if the Progressive Caucus doesn\u2019t whip against the debt ceiling deal, \u201cI expect the vast majority (and perhaps 100%) of Democrats to support it.\u201d\n\n\u201cContingent on final text, most are surprised by how modest the concessions appear to be.\u201d\u201d

— Andrew Solender (@Andrew Solender) 1685298901
That is the standard reaction after expecting the worst (relief, mixed with surprise, like new food-stamp access for the homeless and veterans): a huge progressive win. I can't believe that food-stamp access wasn't already a thing.
Aside from question marks about the Progressive Caucus membership, the bulk of the party remained supportive. Insofar as I'm seeing any reaction, it's simply parroting the White House's talking points. If anything, any celebrations are muted, lest they add fuel to conservative efforts to scuttle the deal.
But as the Semafor headline noted, "The Democrats (mostly) won the debt ceiling fight." Or as progressive journalist Josh Marshall put it, Republicans walked into a Denny's to hold it at gunpoint, demanded money, and walked out with nothing more than breakfast. It's okay to be disappointed at some of the concessions while also celebrating Biden's major negotiating victory in a government in which Republicans, with the House, unfortunately do have a say.
Many conservatives remain furious.
Rep. Chip Roy (R-TX) continues his tirade against the deal, tweeting at one point that "it's worse than I thought every minute that goes by."
\u201cI wish that were true. $4 Trillion for keeping (effectively) bloated 2023 spending levels & maintenance of the Democrats\u2019 wish list - crony IRA unreliable energy subsidies stay, IRS expansion 98% stays, work requirements weak and don\u2019t apply to Medicaid\u2026\u201d

— Chip Roy (@Chip Roy) 1685280757
And Roy understands the leverage Republicans are losing in the regular budget appropriations process, tweeting that "If you want the border to be secure - no member of the @HouseGOP can vote for this #debtceiling 'deal' because it will remove all leverage we have to force action on the border."
In further conservative ire, Roy tweeted that the deal threw out the $131 billion House Republicans cut in their debt limit show bill, designed to get spending back to pre-COVID levels, and replaced them with "what appears to be effectively flat spending [...] at the bloated 2023 Omnibus spending level, jammed through in a rush in December…"
In response, Utah Republican Sen. Mike Lee tweeted, "With Republicans like these, who needs Democrats?"
Of particular interest is former Trump budget director Russ Vought, who is currently rallying opposition to the deal:
While we wait on text, let's take the numbers as the GOP is claiming w/o knowing the gimmicks (Dems are claiming higher spending). Deal provides $1.59 trillion in FY24 v. $1.602 in FY23. You gave Biden $4 trillion for $12 billion in cuts largely coming from unspent COVID$?
Or take "It cuts nondefense spending to 2022!" No it doesn't. FY22 nondefense spending was $689 billion. GOP numbers claim FY24 will be $704 billion. You don't get a dog biscuit for that.

Reviewing the text now. Confirms that there only 2 years of actual caps and then 4 years of meaningless language that binds only Congress & easily waived.
The "administrative PAYGO" is totally worthless. It's not just that it can be gamed with plans for fake offsets in exchange for real spending. Its that the OMB Director has complete waiver authority in Section 265 if "necessary for program delivery"

So I'm not a budget expert, but what that tells me is that whatever budgetary restrictions exist in the deal can easily be waived.
Furthermore, responding to a seemingly sensible conservative noting that McCarthy's leverage was limited given that Democrats control the White House and the Senate, Vought furiously responded, "What exactly did [McCarthy] deliver on? You can't build on it because he gave every leverage point away for the remainder of Biden's tenure. The bill is worse than a clean debt limit."
Savor that.
The bill is worse than a clean debt limit.
I actually don't know if that's true, to be sure. But I desperately hope it is.
Markos (Kos) Moulitsas is the founder and publisher of Daily Kos.
Reprinted with permission from Daily Kos.