Conservatives Block Kentucky Bill To End 'Legalized Rape Of Children'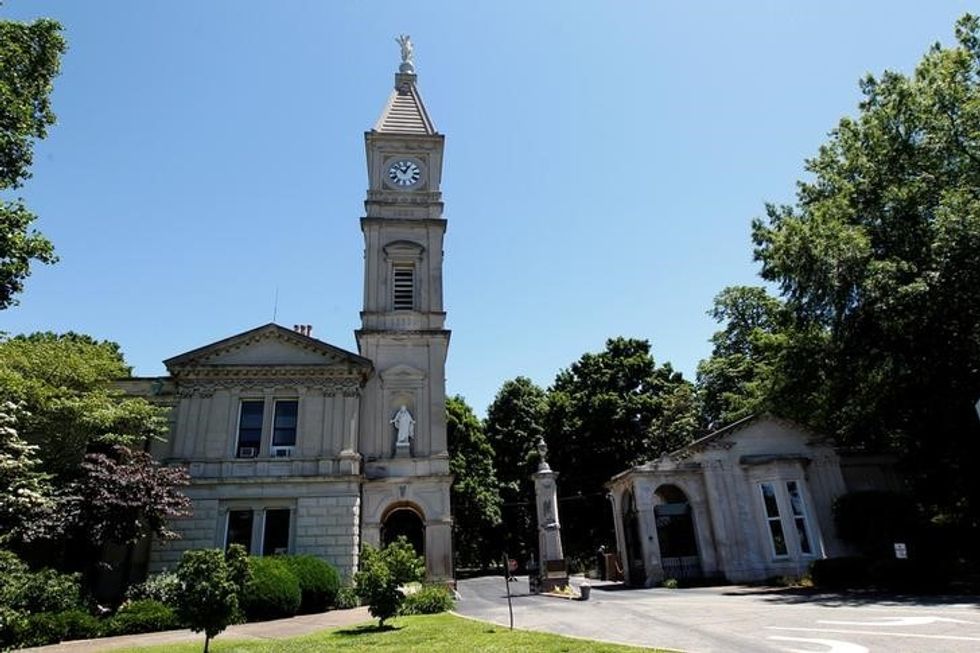 Reprinted with permission from Shareblue.com
As part of a disturbing Republican pattern of stances against protecting children, a Kentucky bill to outlaw child marriage has stalled due to opposition from an outside conservative group.
The Family Foundation of Kentucky is against the legislation based on spurious worries about "parental consent." And that has led Republicans in the state legislature to hold up the bill's passage.
Currently in Kentucky, children under 16 can be married with a judge's permission, while those aged 16 or 17 can do so if they have their parents' permission. Kentucky has the third highest rate of child marriage in the United States; 10,000 children were married there between 2000 and 2015.
Donna Pollard, one of the women who testified in favor of the legislation, was pushed to marry an abusive adult male when she was just 16.
Pollard noted that the man became violent soon after their wedding. "I felt just completely and totally trapped," she recalled.
Eileen Recktenwald, executive director of the Kentucky Association of Sexual Assault Programs, did not mince words in her assessment.
"This is legalized rape of children," she told the Louisville Courier Journal.
"We cannot allow that to continue in Kentucky, and I cannot believe we are even debating this in the year 2018 in the United States," she added.
Martin Cothran, spokesman for the Family Foundation, complained that the bill "takes away parental rights, in terms of parental consent, and gives it to the court." He added that the organization has "a big concern about that."
The Family Foundation was also opposed to marriage equality. And it supported Kentucky clerk Kim Davis, who in 2015 refused to sign marriage certificates for same-sex couples even after a Supreme Court ruling made marriage equality legal nationwide.
Kentucky State Sen. Julie Raque Adams, a Republican who introduced the bill, slammed thoseholding up the vote.
"It is disgusting that lobbying organizations would embrace kids marrying adults," she wrote. "We see evidence of parents who are addicted, abusive, neglectful pushing their children into predatory arms. Appalling."
State Sen. Whitney Westerfield, also a Republican and the chair of the Senate Judiciary Committee, insisted that the Family Foundation's concern was about "replacing parents with government, and the precedent that sets or the path that this might put Kentucky on."
And he disturbingly added that they are "continuing to work with some concerns that folks have."
This right-wing opposition to legislation that would seem to be uncontroversial — protecting children from predators — echoes a disturbing trend within the national conservative movement.
At the annual Conservative Political Action Conference, where Trump appeared to rapturous applause, the crowd booed a panelist who criticized the conservative movement for its supported of alleged pedophile Roy Moore.
Moore retained the support of Trump and many in the party in the Alabama Senate race, despite the allegations of sexual predation made against him. And despite Moore's loss, conservative Republicans seem unwilling to learn any kind of lesson.
Conservative pressure groups, and the politicians who act on their whims, are demonstrating callous disregard for the sexual exploitation of children.
And all levels of government, conservative politicians continue to prove the utter emptiness of their "family values" stance by siding with abusers over their victims.