Conspiracy Theories Will Outlast Trump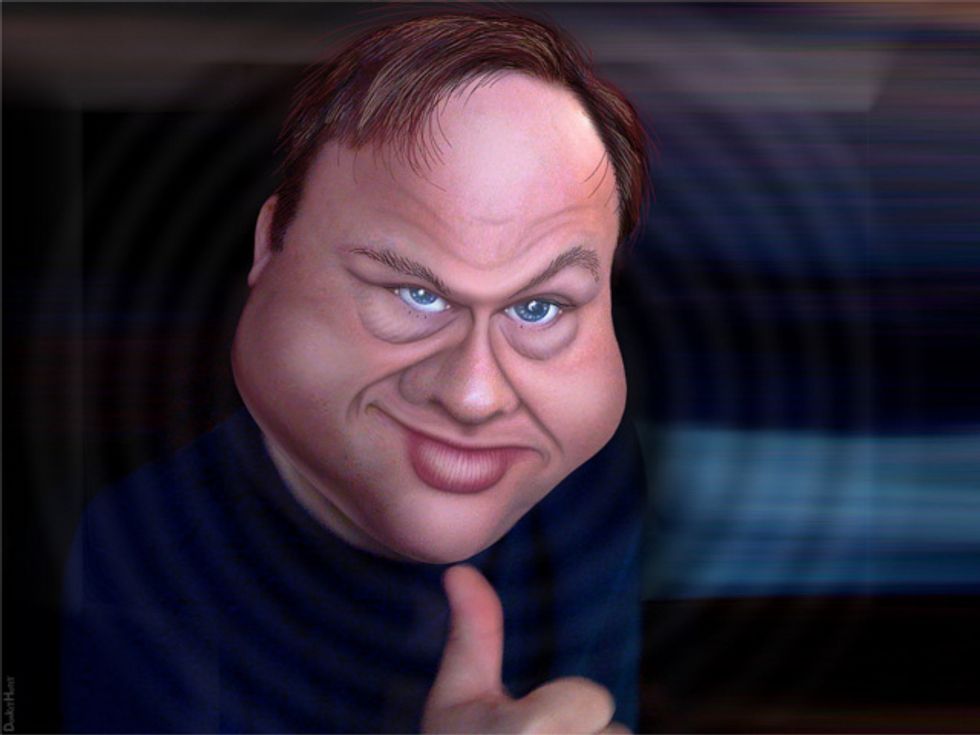 Leonard Pitts Jr.
The Miami Herald
Posted with permission from Tribune Content Agency
I used to love "The X-Files."
Like millions of Americans, I unfailingly followed FBI agents Mulder and Scully's search for the truth in a labyrinth of conspiracy. But a few years on, after one too many red herrings and blind alleys of plot, it began to be obvious to me the conspiracy would never be unraveled — could never be unraveled — because unraveling it was not the point of the show. No, the conspiracy itself was the point, the need to maintain a sense of unsettlement and unease, of our heroes buffeted by malevolent, unseen forces.
What was once television has now become politics.
Or has no one else noticed how the Republican candidate for president, his surrogates and his voters, have put forth a series of interlocking conspiracy theories so byzantine and confused as to make "The X-Files" seem like "Scooby-Doo" by comparison?
Combined and distilled, these theories go something like this: President Obama is a gay Kenyan Muslim who, with the transvestite Michelle and two kidnapped children masquerading as his family, usurped the White House and now plans to hand it off to the corrupt and murderous liar Hillary Clinton, who plotted with the Commission on Presidential Debates to schedule two of their face-offs against NFL games and who has rigged next month's election to defeat Donald Trump and keep him from making America great again even as his taxes are being audited because he's a "strong Christian" and the lying media continue to treat him with unfair meanness.
There's more, but you get the gist. The common denominators: unsettlement and unease; our hero — and, by extension, the people he represents — buffeted by malevolent, unseen forces.
Conspiracies are not exactly unheard of in politics. Consider the meeting of GOP leaders to plot a policy of obstructionism against President Obama, or the Democratic National Committee scheming against Bernie Sanders.
But what we are seeing in Trump is something else entirely — an utterly amoral willingness to feed and exploit a frightened paranoia unhinged from anything resembling reality. That's why ultimately, the biggest object of concern here is not Trump, but his believers. Conspiracy theories are very often the way frightened people organize their fears, rationalize the fact that things are not going for them as they feel they should.
So, say, Trump loses next month. He retires to one of his trophy houses with his trophy wife, his considerable ego banged up, but otherwise none the worse for wear. Why not? After all, for him, this crazy talk was never more than a way to work the refs, game the system, diminish his rivals. For him — as for the folks at "X-Files," — the conspiracy was both means and end.
But what about the people who believed this garbage, the ones for whom it was a lifeline in a world they no longer recognize or understand? What about the ones for whom it explained their anger and ennobled their resentment at a culture that has changed without their permission, a nation to which they feel less connected — and in which they feel less relevant — with every sunrise? Where do they go and what do they do when Donald Trump implodes?
Any hope of American cohesion requires the urgent search for a constructive answer to that question. If current polling trends hold, the forces of paranoia and disordered thinking Trump has ridden to political relevance will be defeated next month. But defeat is not disappearance. And any sigh of relief if Clinton is sworn in as president would be mistaken and premature.
Because that's when the hard part begins.
Leonard Pitts Jr., winner of the 2004 Pulitzer Prize for commentary, is a columnist for the Miami Herald. Readers may write to him via email at lpitts@miamiherald.com.
IMAGE: Infowars radio host and conspiracy guru Alex Jones. Credit DonkeyHotey