Trump Finally Signs Pandemic Relief Bill After Weeks Of Cruel Stalling
@nationalmemo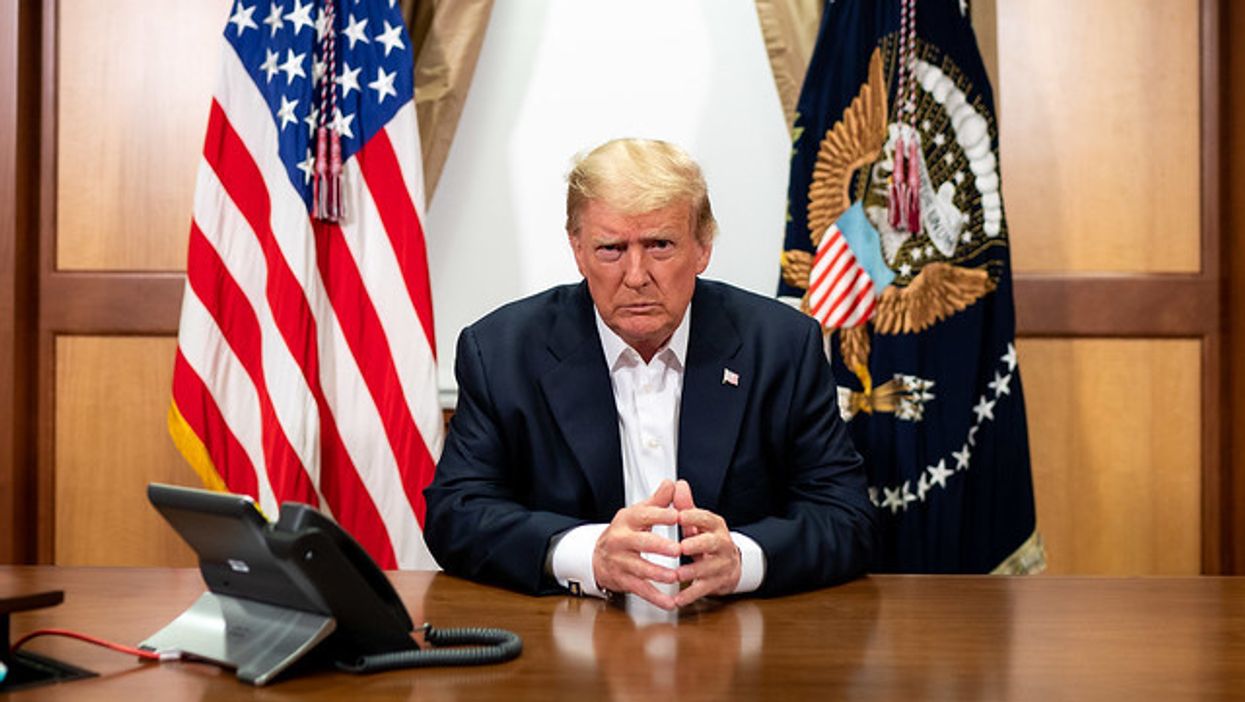 Official White House Photo by Tia Dufour
On Sunday night President Trump finally signed legislation providing over $900 billion in pandemic relief and funding the government through next September, bringing an end to year-end turmoil that he and Republicans had cause over the bill that will offer assistance to millions of Americans and avert a shutdown.
The signing at Trump's Florida residence represented an abrupt reversal for the president, who had until yesterday seemed eager to kill the bill. He waited until two crucial unemployment programs had lapsed, which will lead to delayed benefits for as many as 14 million Americans.
Displaying his usual tone deafness, Trump teased his reversal on Twitter before actually signing the relief bill.
Good news on Covid Relief Bill. Information to follow!

— Donald J. Trump (@Donald J. Trump) 1609111263.0
Trump still says he will push Congressional Republicans to approve a $2,000 stimulus check to all Americans who meet the government's income eligibility rules. Enough Republicans and Democrats agree on expanded aid to make that a possibility. He is also still demanding the repeal of Section 230, the federal law that protects Internet publishers from liability for content created by their users.