#EndorseThis: When Trump Told The Truth About Covid-19 (For Just Under One Minute)
@nationalmemo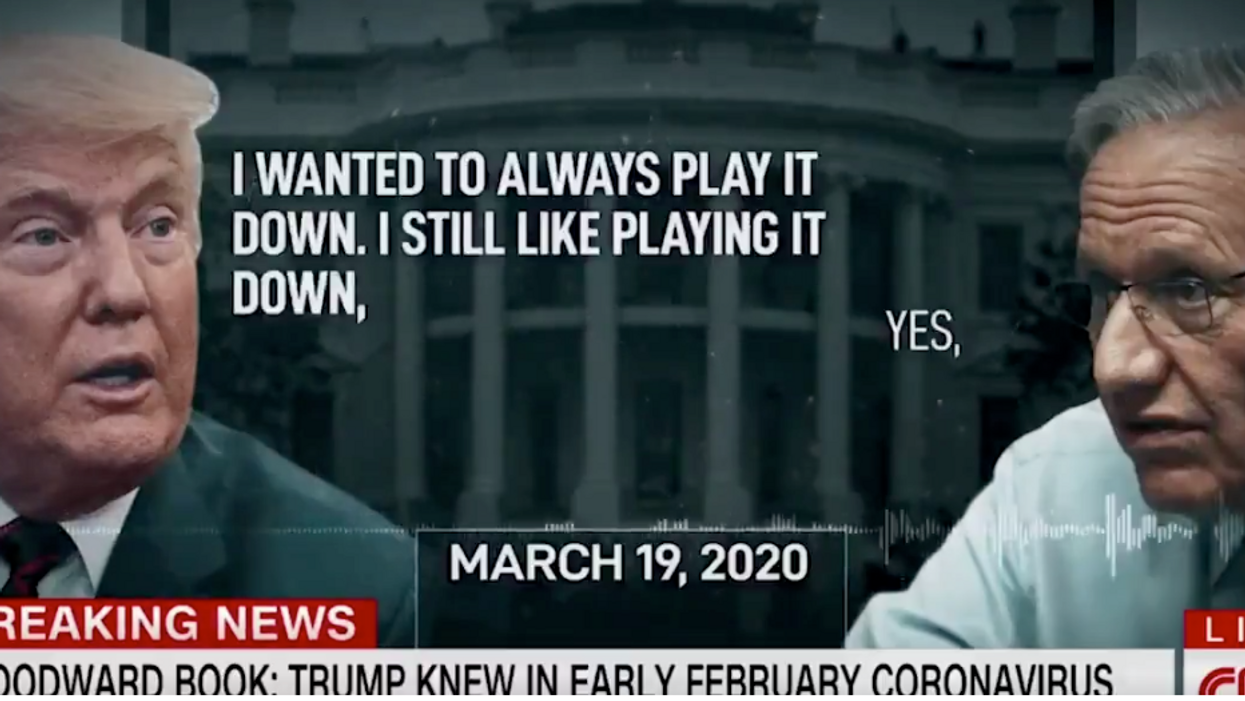 Whenever Donald Trump or any of his abject minions needs to defend this administration's horrendous abdication on coronavirus, the canned answer is that "nobody knew" how dangerous Covid-19 would prove to be. Of all Trump's thousands of lies, that may turn out to be the worst, because it has cost tens of thousands of American lives – with no end in sight.
The peculiar thing about Trump, however, is that he almost always confesses his crimes in public. He says the quiet part out loud. And that's what he did when journalist and author Bob Woodward interviewed him about the pandemic (for his new book Rage). Which the Lincoln Project has turned into a handy short video, suitable for sharing.
As the election approaches – and Trump tries to pretend he led the nation through this catastrophe – it's vital to remember every moment when the ugly truth emerged. Yes, #TrumpKnew.
#TrumpKnew https://t.co/neTJS8Cw3x

— The Lincoln Project (@The Lincoln Project) 1599669531.0