Coulter: If DACA Champion Kamala Harris Runs, She'll Win 2020 Nomination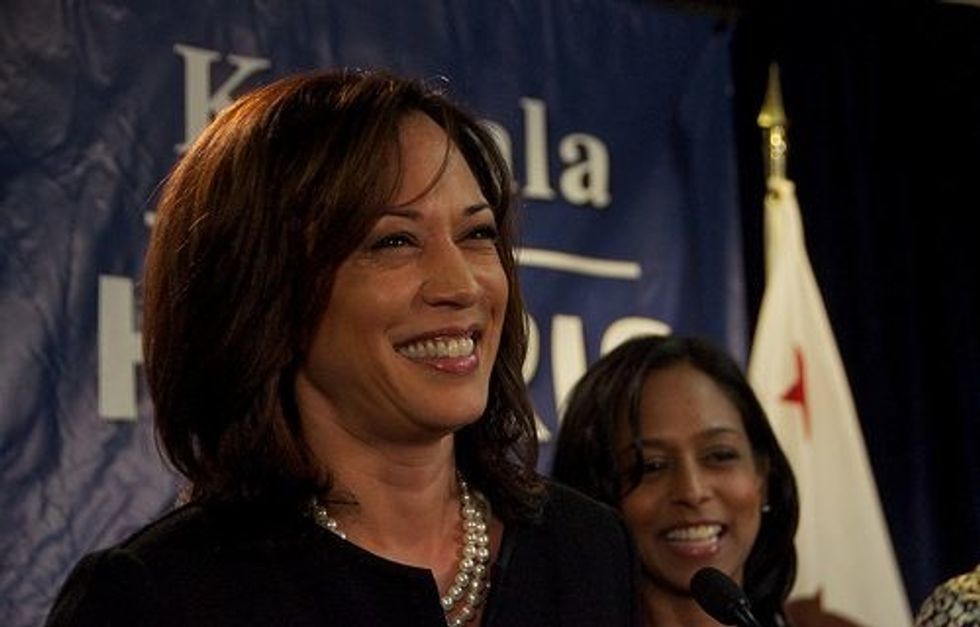 Wondering who will emerge to challenge Trump in 2020? Many California Democrats expect Kamala Harris to run, with former Los Angeles mayor Antonio Villaraigosa predicting that before long the freshman senator will be "knocking on doors in Iowa."
That scenario recalls the meteoric rise of a certain freshman senator from Illinois — and one prominent right-wing commentator says that if she runs, Harris will prevail (at least in the primary).
Speaking at a county Republican dinner in Florida, Ann Coulter made a firm prediction: "I say if Kamala Harris runs, she will be the Democratic nominee."
Given Harris' role spearheading DACA, this isn't a development that nativist Coulter — a bigot who considers Trump squishy — would welcome. But it indicates how quickly Harris is rising to the top of the list.