Court Holds Secret Meeting On Whether Terror Suspect Can View Surveillance Documents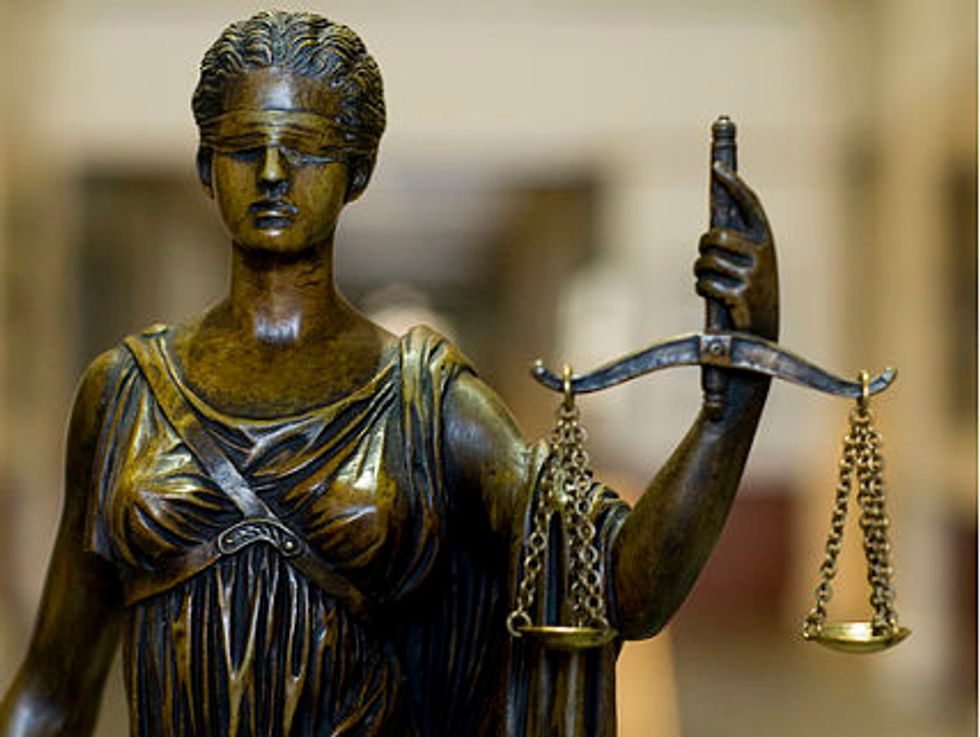 By Jason Meisner, Chicago Tribune
CHICAGO — A federal appeals court in Chicago held a highly unusual closed-door session with government officials Wednesday after debating in public whether attorneys for a local terrorism suspect should be allowed to view confidential surveillance documents filed in the case.
In 30 minutes of arguments that were open to the public, Assistant U.S. Attorney William Ridgway urged the 7th U.S. Circuit Court of Appeals to reverse a trial court's ruling granting lawyers for Adel Daoud unprecedented access to records of a secret intelligence-court, saying it could harm national security.
As the arguments concluded, Judge Richard Posner announced the public portion of the proceedings had concluded and ordered the stately courtroom cleared so the three-judge panel could hold a "secret hearing." Daoud's attorney, Thomas Anthony Durkin, rose to object, but Posner did not acknowledge him. Deputy U.S. marshals then ordered everyone out — including Durkin, his co-counsel and reporters.
Only those with the proper security clearance — including U.S. Attorney Zachary Fardon, his first assistant, Gary Shapiro, and about a dozen FBI and U.S. Department of Justice officials — were allowed back in the courtroom before it was locked for the secret session.
Durkin, a veteran Chicago lawyer, said outside the courtroom he was not notified in advance that there would be a secret hearing and called the move unprecedented.
"Not only do I not get to be there, but I didn't even get to object," Durkin said. "I had to object over the fact that I couldn't even make an objection."
The secret hearing lasted about 30 minutes before Posner and Judges Michael Kanne and Ilana Diamond Rovner.
It was the latest illustration of the lightning rod Daoud's case has become in the fallout over controversial government spying programs revealed by former National Security Agency contractor Edward Snowden.
Joel Bertocchi, a veteran appellate attorney in Chicago, told the Tribune in a telephone interview that holding a hearing where only attorneys for one side are allowed to be present is rare, especially for the appeals court.
"I've never heard of it being done in the 7th Circuit before," said Bertocchi, noting the appeals court warns litigants that even records that had been sealed in district court will be made public unless the judges can be convinced otherwise.
Bertocchi said the Daoud case was unusual because the appellate court was being asked to look at a district court ruling in which parts of the record had been seen by only one side.
"If the judges are going to be asking questions about the contents of those materials," it might make sense to do so behind closed doors, he said.
Daoud, now 20, is facing trial on charges he plotted to set off a bomb outside a Loop bar in 2012. Authorities have said he came under FBI scrutiny after posting messages online about killing Americans.
Earlier this year, U.S. District Judge Sharon Johnson Coleman took the unprecedented action of ordering prosecutors to give Doud's lawyers access to confidential surveillance materials used in the government investigation, including search warrant applications that had been presented to the secretive Foreign Intelligence Surveillance Act court. It was the first such ruling in the 36-year history of FISA.
Daoud's attorneys have said they need access to the materials to decide whether to challenge the search warrants on the grounds they violated the constitutional protection against unlawful searches and seizures.
In his public argument Wednesday before the appeals panel, John Cline , another Daoud attorney, said trying to mount an attack on records one can't view is like "playing pin the tail on the donkey."
Photo: Scott* via Flickr
Want more surveillance news? Sign up for our daily email newsletter!