Craigslist Rapist Pleads Guilty To More Crimes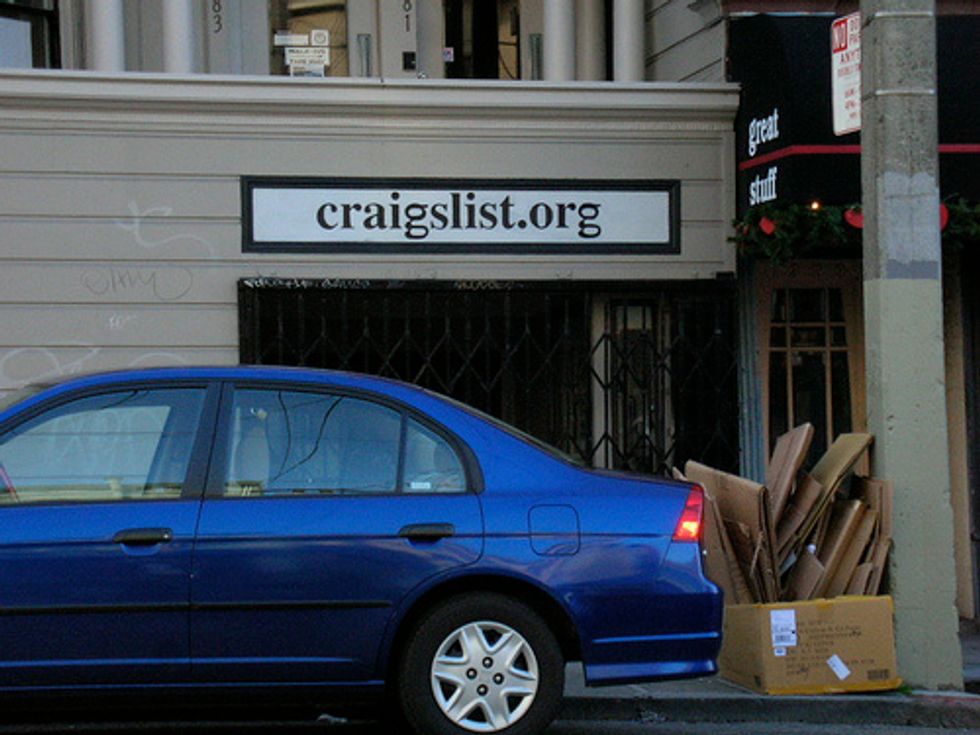 By Amanda Marrazzo and Duaa Eldeib, Chicago Tribune
CHICAGO — Charles Oliver, who was accused of raping eight women he met on Craigslist and other dating sites, pleaded guilty to two more counts of sexual assault Monday.
Convicted by a McHenry County, Ill., jury last month in the first case, Oliver calmly agreed to the plea deal in court this morning and now stands to receive a prison term of 20 to 93 years when he's sentenced in May.
In exchange for his guilty plea, the state's attorney's office agreed to end the remaining cases against him and not prosecute him for any additional victims, should they be identified among the large volume of video footage confiscated from Oliver's Woodstock home that showed him having sex with various women.
Oliver, 45, referred to Judge Sharon Prather as "Your Honor" as he said he understood the plea deal.
In the first case to go to trial, a jury last month found Oliver guilty of raping a 22-year-old woman he met on Craigslist. Police and prosecutors said Oliver met most of the women on Craigslist and agreed to pay them for sex.
The plea deal represents a shift in the defense strategy. Oliver's attorney had requested separate trials for each of the eight women.
But prosecutors in the first case aimed not only to convict Oliver of raping the 22-year-old, but also to establish a pattern. In addition to the first victim, prosecutors put on the stand another woman Oliver was charged with sexually assaulting.
Both women gave similar accounts. They testified that Oliver drove them to his home then forced them into his basement, where he threatened them and become violent. He then took them upstairs to his bedroom, where he recorded them having sex, according to court testimony. They said that Oliver threatened to report them as prostitutes if they went to authorities. Police said they recovered multiple DVDs, as well as zip-ties and police scanners from Oliver's home.
The case to which he pleaded guilty today involved the second woman, who testified at his first trial.
In one of the videos played for the jury during the trial, the second woman is heard saying, "No," "Stop," and "You're scaring me." Oliver later says, "I don't have to listen to you. I paid you." Before the video ends, Oliver says, "I've got the plates to your truck, and I'm gonna run it and hunt you down."
The woman testified that, after the assault, she jumped out of his car, sought refuge in a nearby church and initially lied to police, saying she had been abducted from a parking lot. She testified she did this because she was afraid of being outed as a prostitute and feared Oliver would find her and hurt her.
At trial, Oliver's attorney Mark Facchini called his dealings with the first woman a "business transaction" and said the woman did "what she was paid to do." Oliver's lawyers argued that he had no reason to force himself on the woman because she had already consented to have sex with him for money.
Following the trial, rape victim advocates lauded the conviction, which they said dispels the dangerous fallacy that someone who accepts money for sex does not have the right to say no.
Photo: Chika via Flickr