Is This The Creepiest Thing A Republican Has Ever Said About Abortion?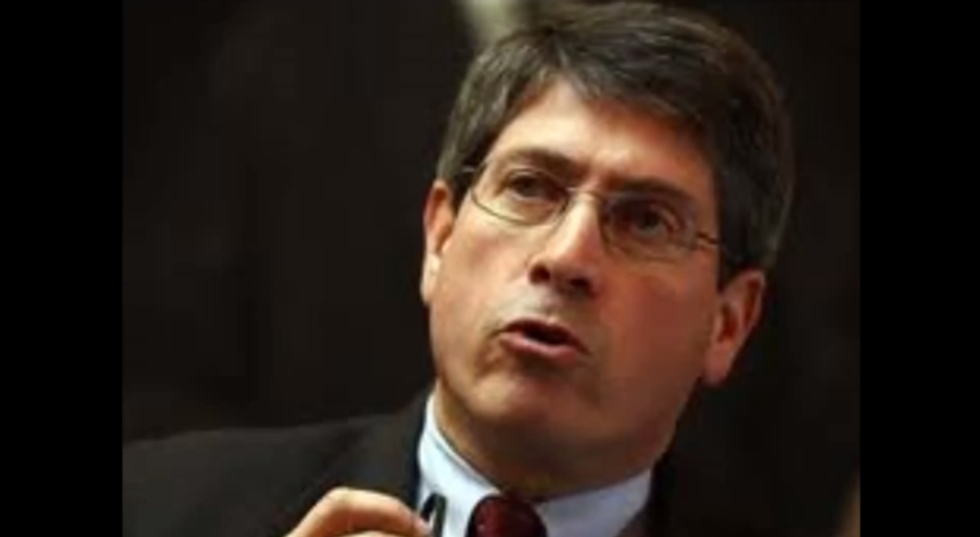 In the latest example of the GOP's "outreach" problem, Virginia state senator Steve Martin has ignited controversy by referring to pregnant women as "hosts" for fetuses.
Martin, who has an unapologetically anti-choice voting record, made his startling comments in a Facebook post replying to a Valentine's Day message from the Virginia Pro-Choice Coalition.
You can count on me to never get in the way of you "preventing an unintentional pregnancy." I'm not actually sure what that means, because if it's "unintentional" you must have been trying to prevent it. And, I don't expect to be in the room or will I do anything to prevent you from obtaining a contraceptive. However, once a child does exist in your womb, I'm not going to assume a right to kill it just because the child's host (some refer to them as mothers) doesn't want it to remain alive.
The other Steve Martin is a lot funnier.
Martin's comments went viral on Monday after being reported by the Huffington Post, leading the fifth-term state senator to defend himself to the website.
"I don't see how anyone could have taken it the wrong way," Martin said. "It was me playing their argument back to them. Obviously I consider pregnant women to be mothers."
As a general rule in politics, when you're defending the fact that you don't view women as hosts for parasitic fetuses, you're probably losing.
The Huffington Post further reports that Martin edited the wording of the Facebook post on Monday afternoon, changing his description of the woman from "host" to "bearer of the child."
While Martin's comments are likely to creep out voters in Virginia and beyond, they may receive a better reception within the Virginia GOP. In fact, Martin seems right in the mainstream of the party of Ken Cuccinelli, E.W. Jackson, and Dick Black.
Coincidentally, Democrats have won five consecutive statewide elections in Virginia, and currently hold every statewide elected office for the first time since 1969.
Screenshot: YouTube