Crimea Slates Secession Vote For March 16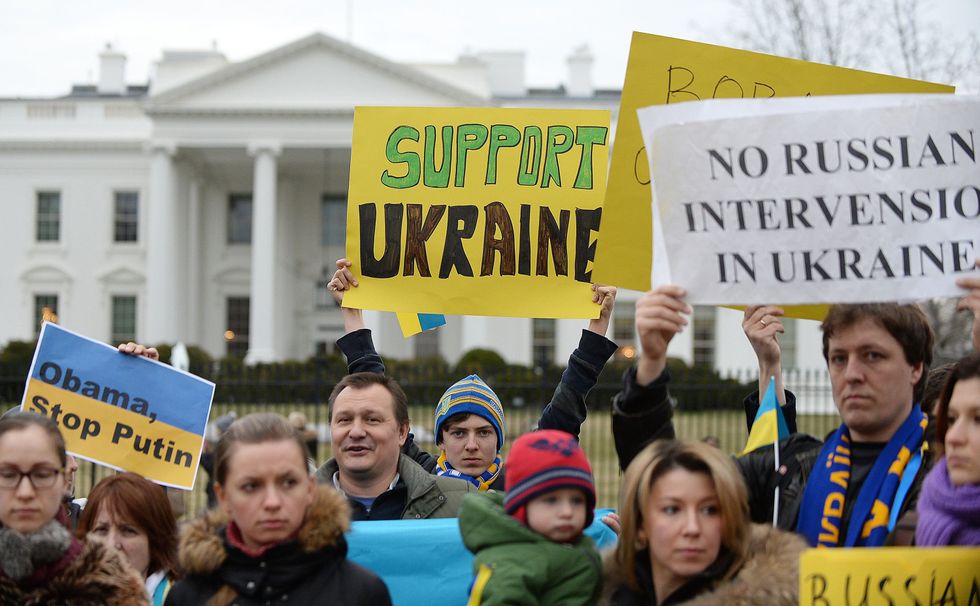 By Carol J. Williams, Los Angeles Times
KIEV, Ukraine — The Russian-controlled parliament of Ukraine's Crimea area Thursday voted to secede and join Russia and set a March 16 referendum for a public vote on the latest move aimed at wresting the strategic peninsula from Ukraine.
Officials in the Ukrainian capital said such a vote would be meaningless as the Ukrainian constitution requires any changes to national borders or territory be voted on by the entire country.
The referendum on Crimea's future, announced by the region's first deputy prime minister, Rustam Temirgaliev, moved up the date for the controversial vote by two weeks.
Ukraine's National Defense and Security Council called an emergency session to respond to the Crimean action, the Ukraine Crisis Media Center reported.
Crimea has become the focal point of Russia's political challenge to Ukraine's new leadership that has filled the power vacuum created when the country's elected president, Viktor Yanukovich, fled Kiev on Feb. 21 after agreeing to early elections and an interim government of national unity.
Russian President Vladimir Putin has denounced the interim Kiev leadership as illegitimate and accused the former opposition politicians in governing positions of unconstitutionally seizing power in a coup d'etat.
On a visit to Kiev on Thursday, the head of the European Union's delegation to Ukraine said the Crimean referendum scheduled to take place in 10 days would be illegal as it violates Article 73 of the Ukrainian constitution, which sets out conditions for revising borders and territory.
"Altering the territory of Ukraine is revolved exclusively by an all-Ukraine referendum," said Ian Tombinsky, the EU's liaison with the government of interim Ukrainian Prime Minister Arseny Yatsenyuk.
Yatsenyuk and Ukraine's acting foreign minister were in Brussels on Thursday for an emergency meeting with EU leaders. Ukrainian Economy Minister Pavlo Sheremeta said at a press conference in Kiev that he believed the Crimean secession vote and referendum date to be "unconstitutional" and therefore without legal force.
Russian gunmen seized the Crimean parliament and government administration buildings in Simferopol a week ago, and other heavily armed troops in Russian military fatigues and Russian-registered vehicles have fanned across the peninsula to take control of airports, military installations and vital services like the eastern commercial port of Kerch. Roadblocks manned by Russian gunmen have also been screening anyone attempting to enter the Crimean peninsula by car.
At diplomatic gatherings in Western Europe that have been called to respond to the Ukrainian political crisis, Russian Foreign Minister Sergei Lavrov has denied that the Kremlin is calling the shots in Crimea. Lavrov said the rebellion against Kiev's authority is being waged by "local self-defense forces" who are not acting under Kremlin orders.
The regional Crimean parliament last week called for a referendum on the area's future to coincide with a presidential election slated for May 25 throughout the country, then moved it up to March 30 over the weekend in an apparent effort to develop momentum toward breaking from Ukraine.
Thursday's vote to secede and speeding up of the referendum may have been spurred by some signals from Moscow that the Russian government is trying to distance itself from the military incursion into sovereign Ukraine that has stirred worldwide condemnation of the Russian government for "blatant aggression" against another sovereign state.
Olivier Douliery/Abaca Press/MCT