'Curious Incident Of The Dog,' 'Fun Home' Tie With Most Tony Awards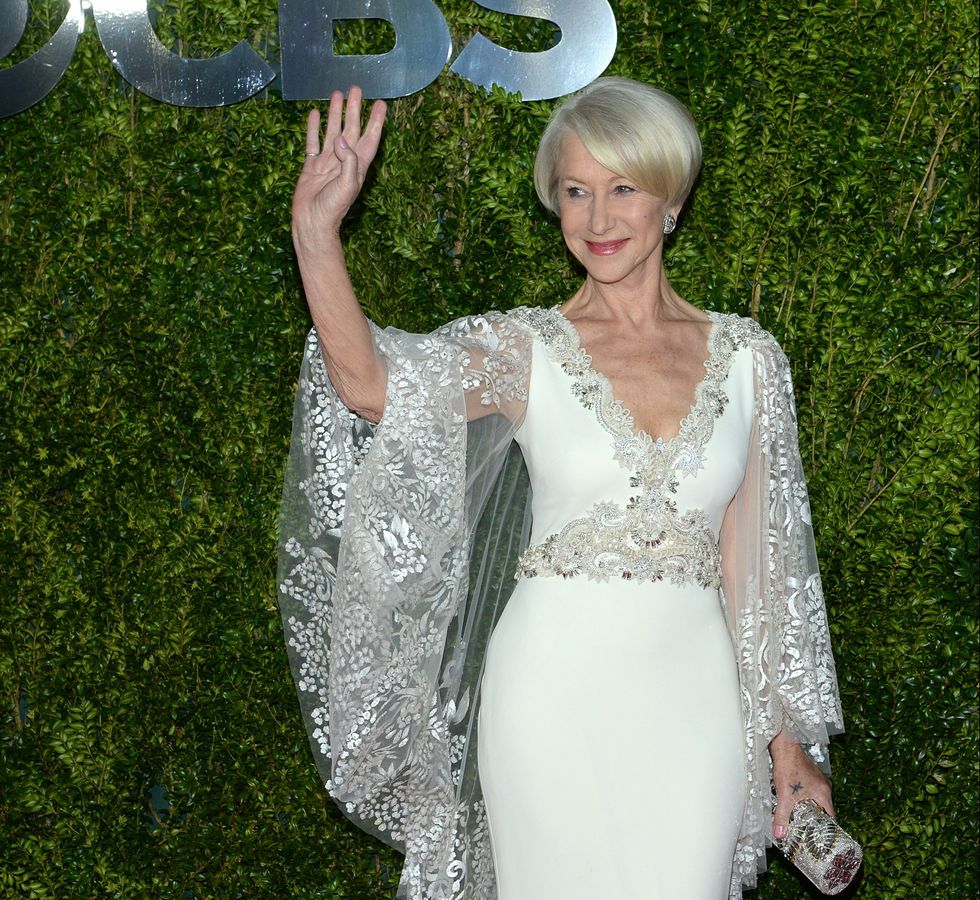 By David Ng, Los Angeles Times (TNS)
Curious Incident of the Dog in the Night-Time and the musical Fun Home dominated the 2015 Tony Awards on Sunday, both taking home five awards.
Fun Home, a lesbian-themed musical that was previously seen at the Public Theater in New York before bowing on Broadway, surprised by taking home the Tony for new musical. The production also brought multiple awards for its creators, composer Jeanine Tesori and writer Lisa Kron.
Curious, the National Theatre's adaptation of the 2004 Mark Haddon novel, took the Tony for new play. Lincoln Center Theater's production of The King and I also fared well, with four Tonys including best actress in a musical Kelli O'Hara.
In a Broadway season that largely lacked blockbuster horsepower and runaway hits, the Tonys opted for old-fashioned razzle-dazzle, with co-hosts Kristin Chenoweth and Alan Cumming exchanging tongue-in-cheek theatrical banter supplemented with splashy musical numbers from nominated shows.
Star power took precedence on Sunday with the first award presented by Bradley Cooper to Helen Mirren for her lead performance as Queen Elizabeth II in The Audience. It was an unusual step for the Tonys to present such a major award so early in the evening, a move that could be interpreted as a ratings play by CBS.
"Your Majesty, you did it again," Mirren said in accepting her first Tony. In the play, Mirren incarnates Britain's ruling monarch at various stages of her life as she meets with prime ministers to discuss matters of state.
The actress won an Oscar for playing Queen Elizabeth II in the 2006 movie The Queen.
Mirren starred in The Audience on London's West End, winning an Olivier Award for her performance. She was previously Tony-nominated for performances in the classic plays A Month in the Country and Dance of Death.
Cooper himself was nominated for his performance in The Elephant Man, which closed earlier this season. The American Sniper actor is appearing in the play on London's West End and flew in for the Tonys.
The Audience won another acting award for Richard McCabe who plays Prime Minister Harold Wilson. "This is for you, Harold," said the British actor.
The U.K. contingent continued its streak with a best-play win for Curious. Recent Juilliard School graduate Alex Sharp bested Cooper to win the Tony for lead actor in a play for his role in Curious.
The young British actor dedicated his Tony to "any young person out there who feels misunderstood."
Marianne Elliott also won a Tony for directing the play "We didn't set out ever to make a dime. We didn't think we would find an audience," said the British director, a past winner for War Horse
Skylight, another British import, won the Tony for play revival. The David Hare drama was produced by Scott Rudin and Robert Fox, among others.
The King and I took home the musical revival prize, while O'Hara won her first Tony after five previous nominations for her lead role in Rodgers and Hammerstein classic
In one of the more exuberant speeches of the evening, O'Hara said that "you think that I would have written something down by now but I haven't." She also thanked her parents, saying that "you don't have to pretend it's OK this time."
The King and I also won an award for featured actress Ruthie Ann Miles.
Fun Home won an award for director Sam Gold, who staged the play in-the-round at the Circle in the Square. Michael Cerveris won the second Tony of his career for his lead role in Fun Home.
The musical also won a Tony for its score, written by Tesori and Kron, beating out Sting for his Broadway flop The Last Ship. Fun Home also won for book for a musical, by Kron.
In one of the odder moments of the evening, Chenoweth and Cumming called out producer Harvey Weinstein, whose high-profile musical Finding Neverland was completely shut out of the nominations. Weinstein smiled when the hosts mentioned the show's robust box-office performance.
Finding Neverland, which is Weinstein's first major Broadway musical as a producer, is partly based on the 2004 Miramax movie of the same name that tells the story of how writer J.M. Barrie was inspired to create Peter Pan.
Cumming also made a number of racy jokes, including a reference to an imagined three-way with presenters Bobby Cannavale and Rose Byrne.
Other winners included Christian Borle for the musical farce Something Rotten! and Annaleigh Ashford for You Can't Take It with You. Christopher Wheeldon won the choreography award for An American in Paris, the new musical that won four prizes for the evening, mostly in the technical categories.
Before the CBS telecast began, Tommy Tune accepted a lifetime achievement Tony for his career work. In his speech, the native Texan cracked wise, saying that "my father's great dream for me was the same as every Texas father's dream for their first-born son — they wanted us all to leave Texas, go to New York, and dance in the chorus of a Broadway show."
He added: "And I did it and I loved every single time step."
(c)2015 Los Angeles Times. Distributed by Tribune Content Agency, LLC.
Photo: Dame Helen Mirren attends the 69th Annual Tony Awards on Sunday, June 7, 2015, at Radio City Music Hall in New York. (Anthony Behar/Sipa USA/TNS)