Former Red Sox Pitcher Considering Senate Bid Against Elizabeth Warren
@reuters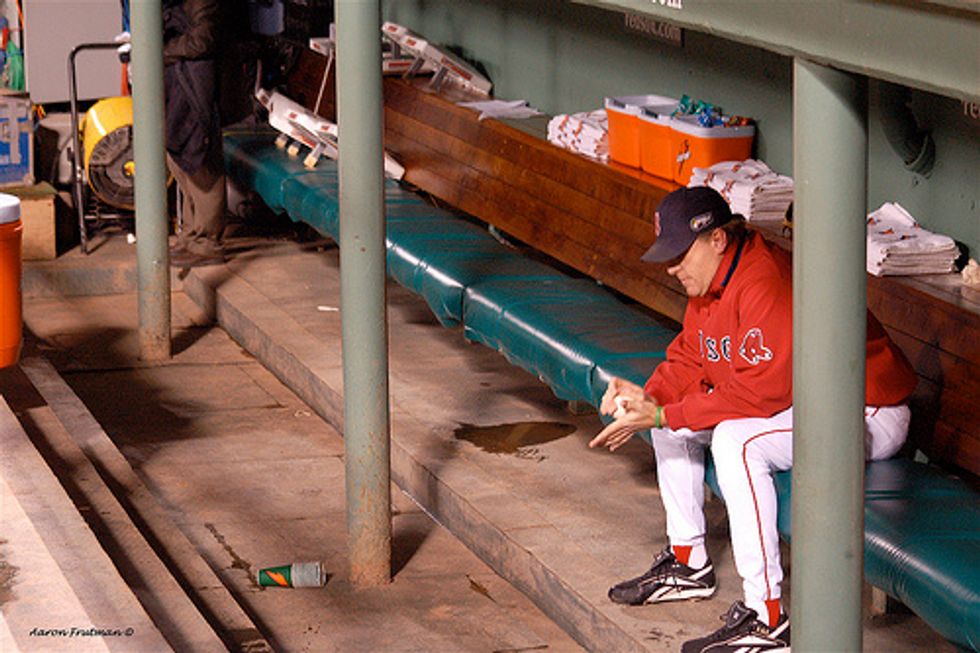 BOSTON (Reuters) – Former Boston Red Sox pitcher, failed video game entrepreneur and conservative political commentator Curt Schilling said on Tuesday he is considering running against Democratic U.S. Senator Elizabeth Warren of Massachusetts in 2018.
"I've made my decision. I'm going to run," Schilling said during an interview on WPRO-AM radio in Providence, Rhode Island, about 40 miles from Boston. He added that the decision would be contingent on his wife's approval. "Ultimately it's going to come down to how her and I feel this would affect our marriage and our kids."
Schilling also fielded phone calls from listeners about a $75 million loan the state of Rhode Island made in 2010 to his video game company, 38 Studios, which went bankrupt in 2012.
"I'm sorry it ended the way it did," Schilling said, adding that if he had been governor of Rhode Island he would not have offered financing to that company.
Schilling is still warmly remembered by Red Sox fans for undergoing a medical procedure that allowed him to pitch with an injured ankle and blood-stained sock during the American League Championship Series and World Series in 2004, helping the team win its first world series championship since 1918.
Despite being associated with a team from a politically liberal state, Schilling has long backed conservative politicians, most recently Republican presidential contender Donald Trump.
(Reporting by Scott Malone; Editing by David Gregorio)