D.C. Congresswoman's Voicemail Raises Questions About Money In Politics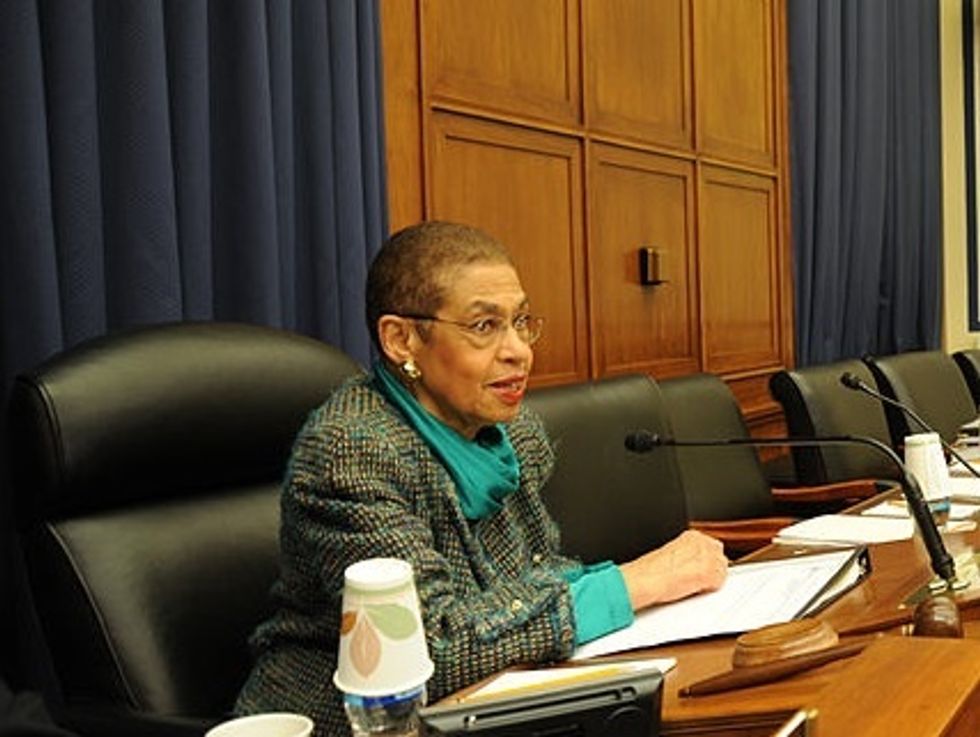 In a 2010 voicemail to a lobbyist, Congresswoman Eleanor Holmes Norton (D-DC) expressed her shock that she, as a longtime member of the Highways and Transit Subcommittee of the House Transportation and Infrastructure Committee, had yet to receive a contribution from the call's recipient. The tape has received renewed attention after the progressive web talk show The Young Turks recently devoted a segment to it.
Norton can be heard on the tape saying, "I've noticed that you have given to other colleagues on the Transportation and Infrastructure Committee. I am a senior member — 20 years — veteran…I was frankly surprised to see that we don't have a record, as far as I can tell, of you haven given to me."  She continued: "I'm simply candidly calling to ask for a contribution. As the senior member of the um, committee and a subcommittee chair, we have obligations to raise, funds."
Norton did nothing illegal by asking for funds from a lobbyist, but the voicemail does raise questions about the role of money and special interests in the U.S. political process.
For Norton and other politicians seeking re-election, this is standard operating procedure. Her campaign later said in a statement about the tape, "Candidates from all parties regularly raise funds in calls by first identifying who they are and what they have done. The call was made from campaign headquarters. Her request fully complied with legal and ethical requirements."
Even the left-leaning blogosphere sees nothing wrong with Norton's actions. "So, er. Does anybody besides Cenk Uygur hear extortion here?" reads a post from Wonkette published on Wednesday. "We hear maybe a little entitlement? Like, her disbelieving laugh that she hasn't been offered contributions while her colleagues have?"

Nevertheless, the progressives at The Young Turks see this as a "brazen" attempt by Norton to receive a "bribe." But, the ethical question of Norton's voicemail is not the essence of the segment. Anchor Cenk Uygur says: "I'd say unbelieveable…but this is how we do business."
An important question has been raised: Is the entire political system corrupted by the need to raise funds? Let us know what you think in the comments section.
Photo Via Wikimedia Commons