D.C. Councilwoman Beats Mayor In Democratic Primary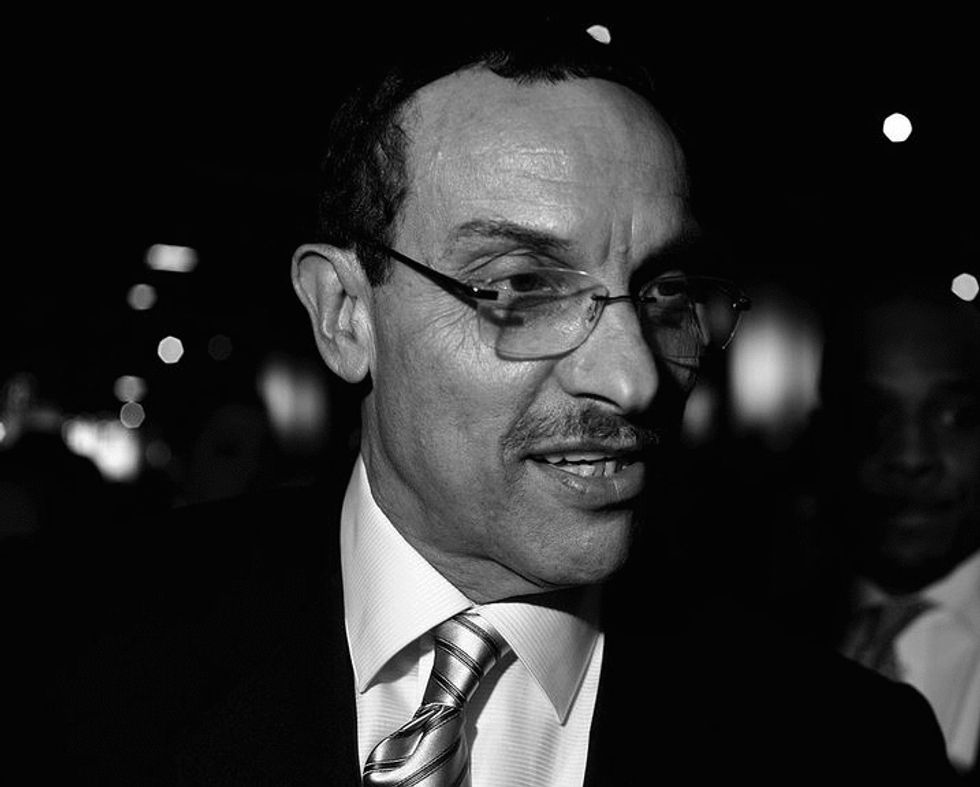 By Lalita Clozel, Tribune Washington Bureau
WASHINGTON — Muriel Bowser, a relatively little-known District of Columbia councilwoman, triumphed in Tuesday's Democratic mayoral primary over incumbent Vincent Gray, whose tenure has been tarnished by a corruption scandal. The win most likely means she will be the next mayor in the overwhelmingly Democratic city.
Bowser emerged as the front-runner in a field of seven challengers after federal prosecutors tied Gray to an illegal "shadow campaign" that helped him win the mayor's race in 2010. In court and in documents, prosecutors alleged Gray had worked with a prominent businessman who funded the effort, a charge Gray has repeatedly and vehemently denied.
In her victory speech Tuesday night, Bowser, 41, presented herself as a clean break from Gray's administration.
"Corruption in City Hall is unacceptable," she said. "We know we need a fresh start. Are you with me?"
In the November election, she will face another council member, David Catania, a Republican turned independent. Recent polls indicate that she would beat him in a potential matchup by 20 percentage points or more. Since 1974, when Washington began to elect its mayor, Democrats have always won, making the party's primary the crucial election.
Much of Bowser's support appears to have come from voters exasperated by the corruption scandal. At 22.5 percent, voter turnout was strikingly low compared with the 2010 mayoral primary, which brought out 40 percent of registered Democrats.
"The only thing I know about her is that she is not Vince Gray," said Jonathan King, a 34-year-old patent attorney who voted for Bowser at a polling place just a few blocks from her campaign headquarters. "I did not fall off an apple cart … and I think he knew about it," he said, referring to Gray and prosecutors' allegations.
Until the last month of the election, Gray led in the polls, remaining relatively untarnished by the scandal despite guilty pleas by people connected to his 2010 mayoral effort.
But in early March, Jeffrey E. Thompson, an influential businessman in the health care industry, pleaded guilty to running a number of illegal campaigns, including one to benefit Gray. Prosecutors alleged that Gray knew about Thompson's plan to channel more than $600,000 in illegal contributions to help elect him and that he had presented Thompson with a $425,000 budget request, according to documents and statements made in court.
Gray denied the charges and said that if indicted, he would refuse to step down as mayor. He has not been indicted.
Bowser has close ties to former mayor Adrian Fenty, who lost the 2010 election when many African-American voters, disillusioned by the impact of accelerating gentrification in the city, turned to Gray.
She first joined the council in 2007 in a special election to replace Fenty, benefiting from his support after volunteering in his campaign. Some of her top aides had run Fenty's campaign.
But on Wednesday, Bowser sought to distance herself from Fenty's record, saying she had "a bird's-eye view of the things that went right during those four years, and the things that went wrong."
"This will be the Bowser administration," she said at a news conference at the National Press Club.
Re-elected to the council to represent the northern tip of the city in 2008 and 2012, Bowser has brushed off accusations that she has insufficient experience. On Wednesday, she said that she would focus on school reform, "open and honest government" and "policies that grow our middle class."
Bowser has been involved in the city's politics since she was a child, when she helped her father campaign for a seat on a neighborhood commission in the 1970s. Her first elected position was as a member of the Advisory Neighborhood Commission for Riggs Park, the neighborhood where she still lives. She served two terms.
A native of Washington, Bowser graduated from Chatham College, an all-women's school in Pittsburgh, and earned a master's degree in public policy from American University.
Photo: Matt Dunn via Flickr